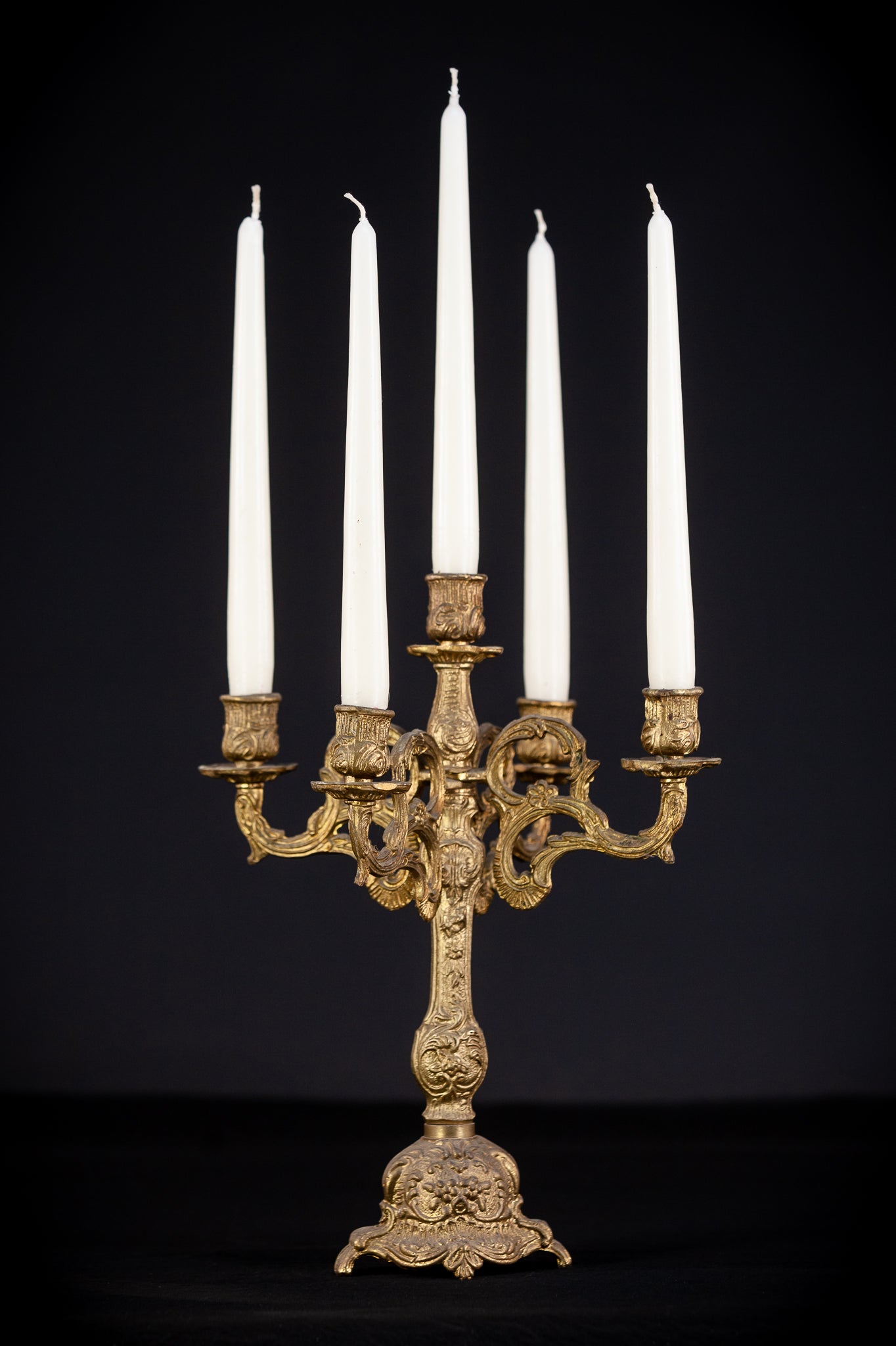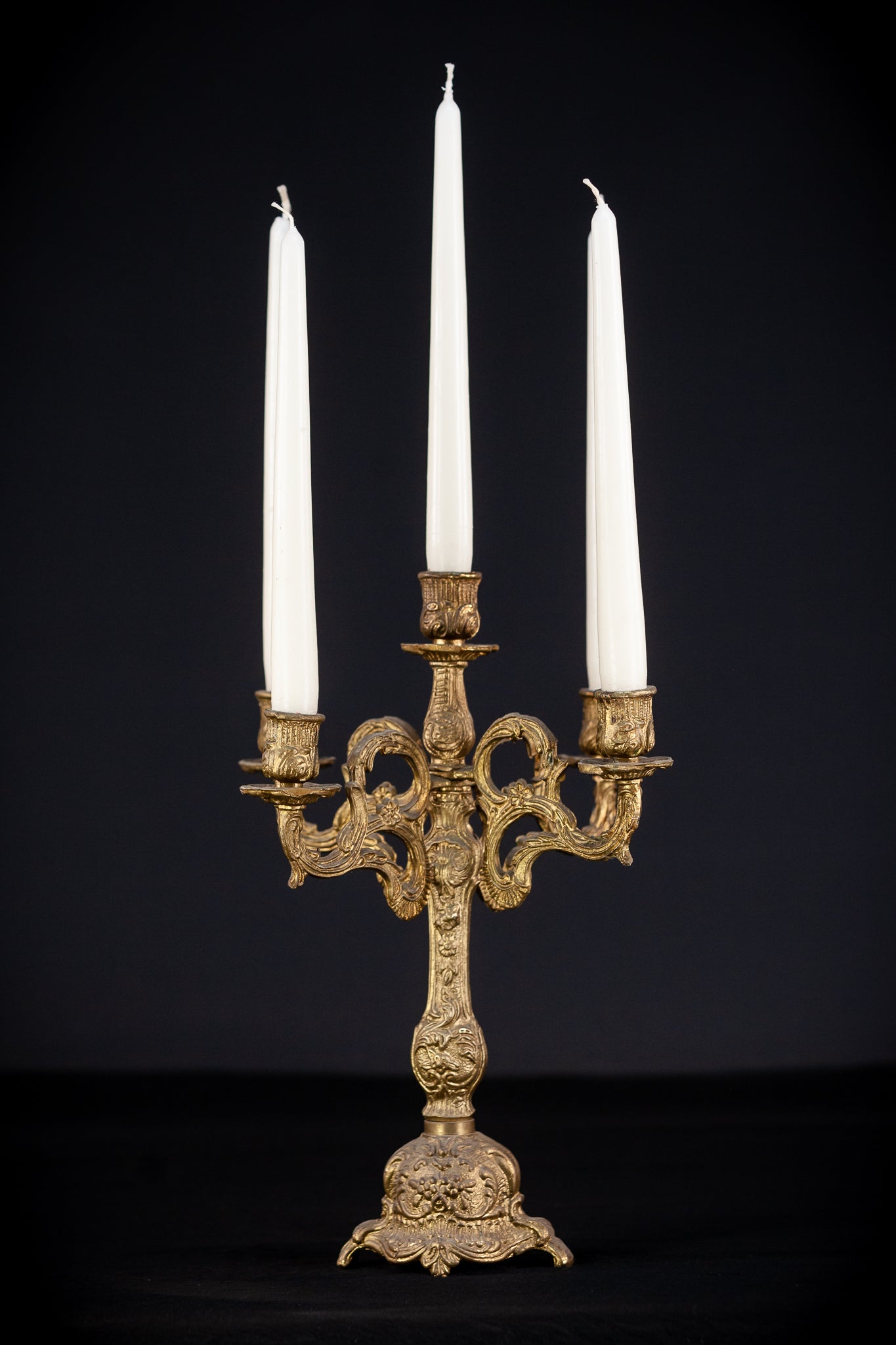 Bronze Candelabra | Vintage 13.4" / 34 cm
A beautiful French baroque gilded bronze 5 lights / arms candelabra wonderfully decorated with rocaille and floral motifs. Solid and heavy bronze candelabra weighing 2.1 kg / 4.6 pounds. Date back to the period ​of the early to mid 1900s.

General:The overall dimensions of each candle holder are a height of 13.4 inches (34 cm), a width of 10.6 inches (27 cm) and the base is 4.7 inches (12 cm) wide. The weight is 2.1 kg / 4.6 pounds.

Condition: The candelabra is in good condition with no damage besides age-related wear ........ please see also enclosed photos as a part of the condition description.