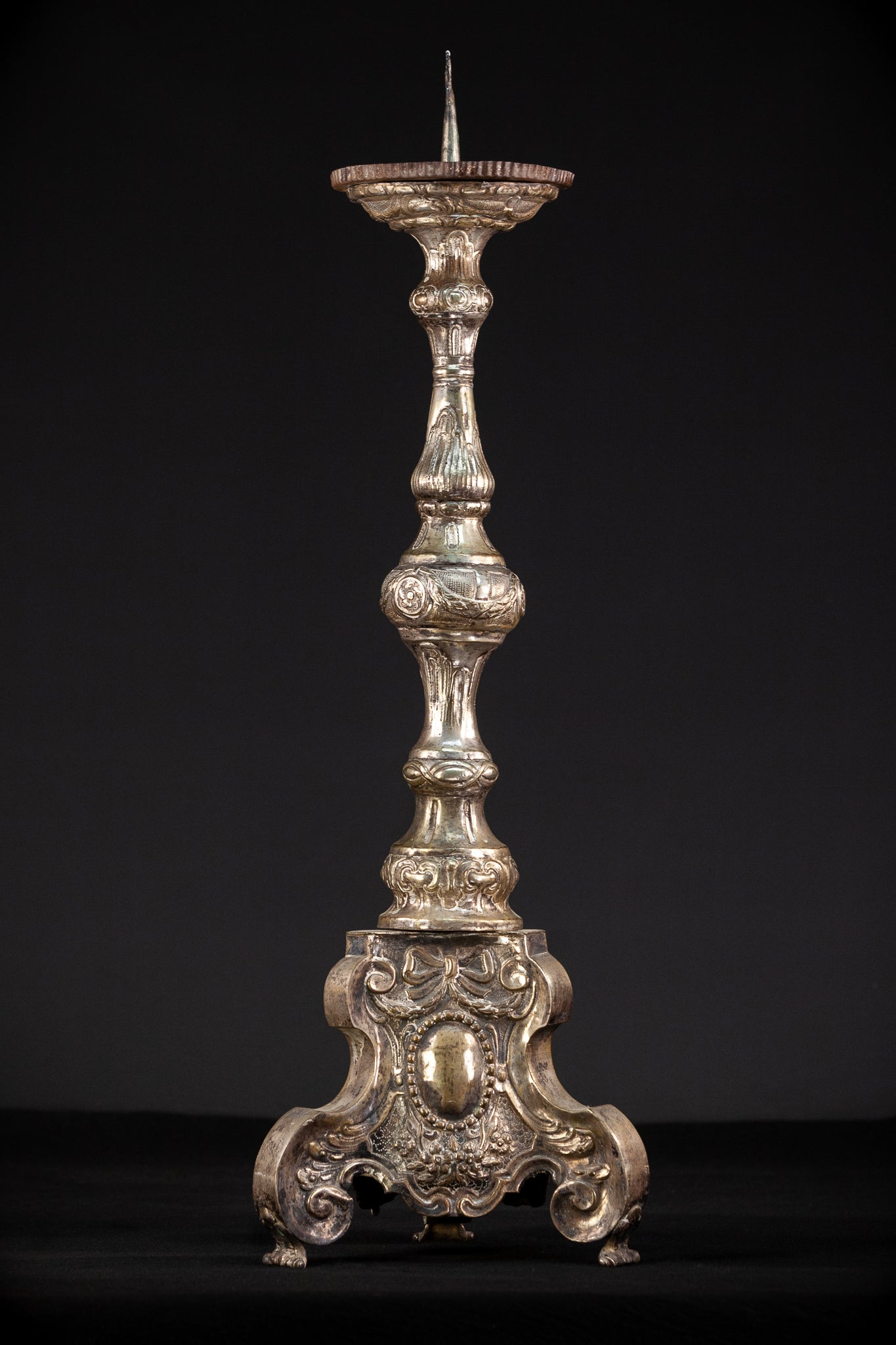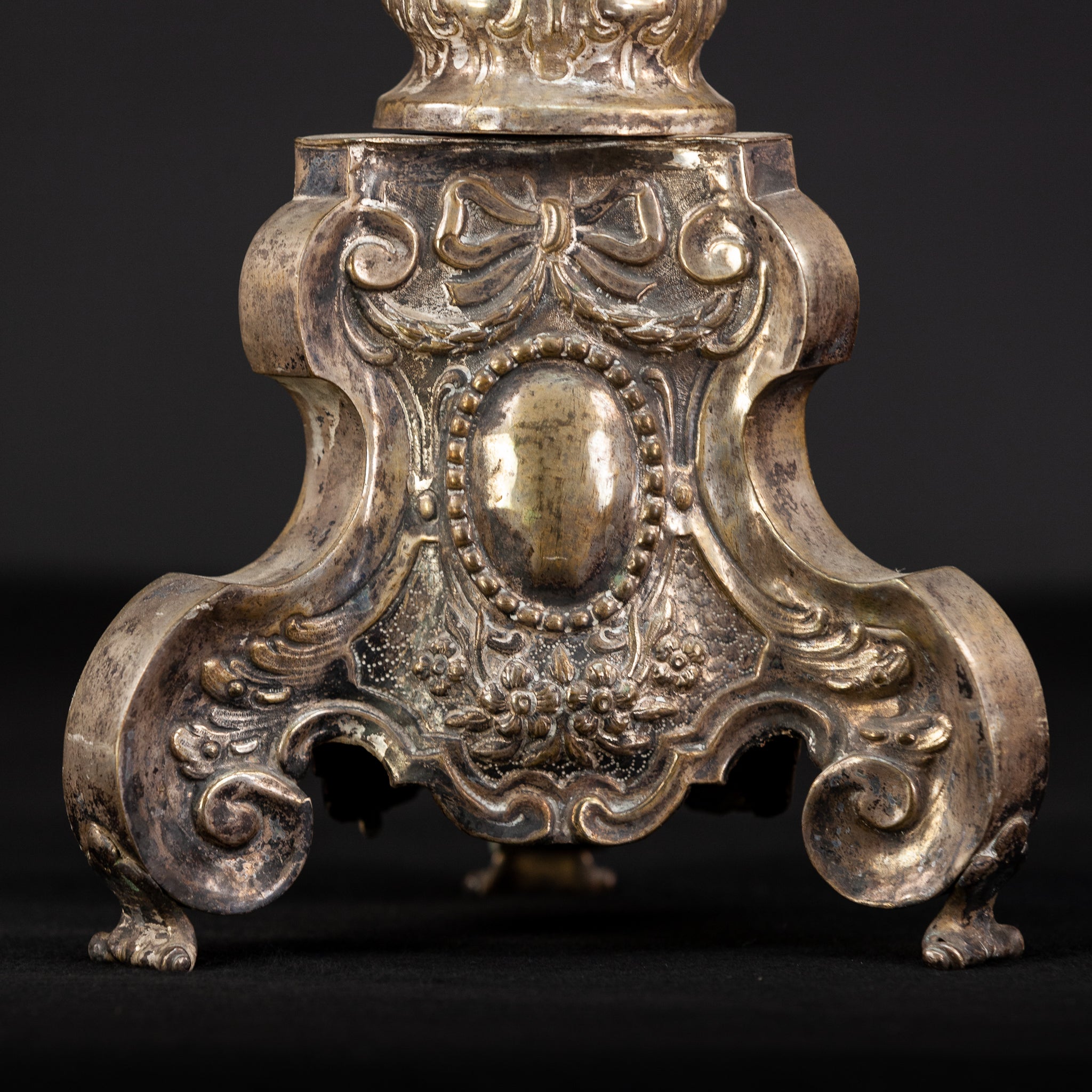 Candlestick Antique 1700s | Baroque | 26.4"
​A beautiful French antique baroque early 18th century silver plated brass candlestick featuring a wonderful triangular base decorated with baroque​ roccaile and floral decorations, all set on the three lion paw feet. Dates back to the period of the early 1700s.

General: The overall dimensions are height 26.4 inches (67 cm), height without candle spike 23.4 inches (59.5 cm), depth of the base is 8.3 inches (21 cm). The candle drip pan will accept candles up to 4.9 inches (12.5 cm) in diameter, weight 3.5 pounds (1.6 kg).

Condition: The candlesticks are in good condition with no damage besides age-appropriate wear ........ please see also enclosed photos for condition.