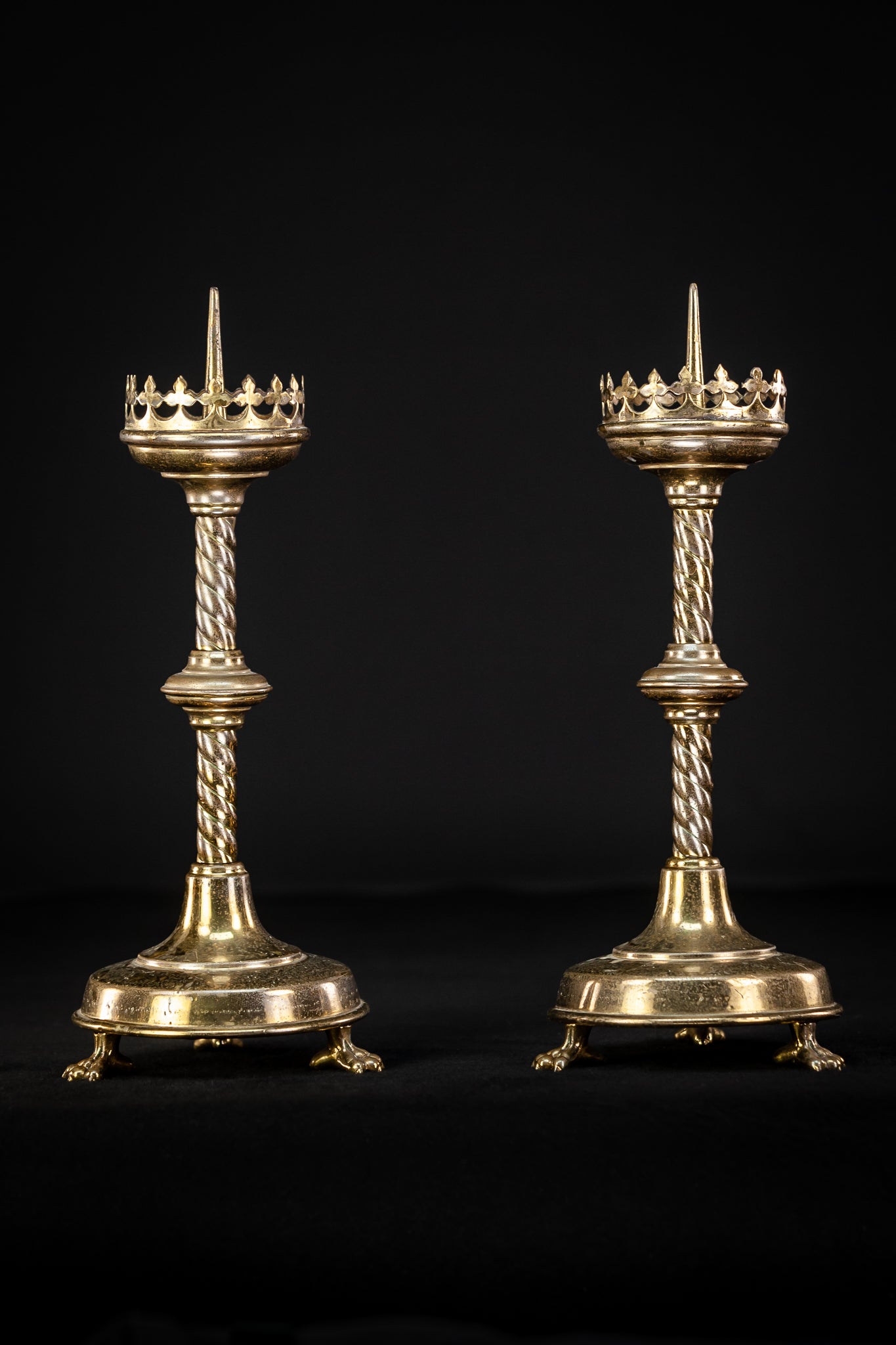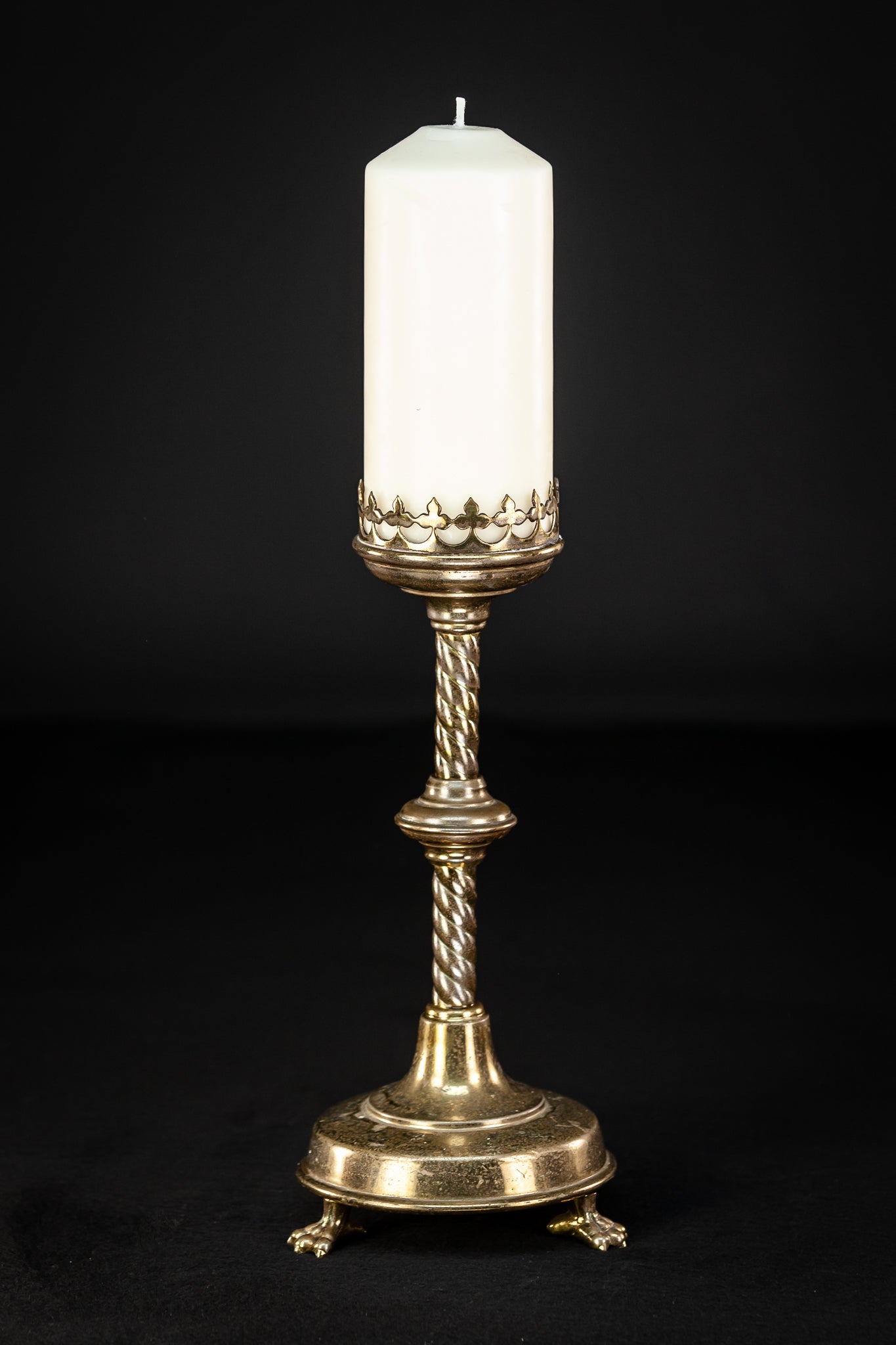 Candlesticks Pair | Lion Paw Feet 12.2"
A pair of beautiful French antique Gothic brass & bronze pricket candlesticks featuring raised drip pan with a trefoil pierced gallery which leads down to a spiral twist column supported by a stepped circular base set on the three lion paw feet. Dating back to the period of the mid to late 1800s.

General: The overall dimensions are height 12.2 inches (31 cm), height without candle spike 10.8 inches (27.5 cm), base is 4.7 inches (12 cm) in diameter and the drip pan will accept candles up to 2.8 inches (7 cm) in diameter, weight 2.6 pounds (1.2 kg) together.

Condition: The candlesticks are in good condition -some tarnishing / gilding loss - please see also enclosed images as a part of the condition description.