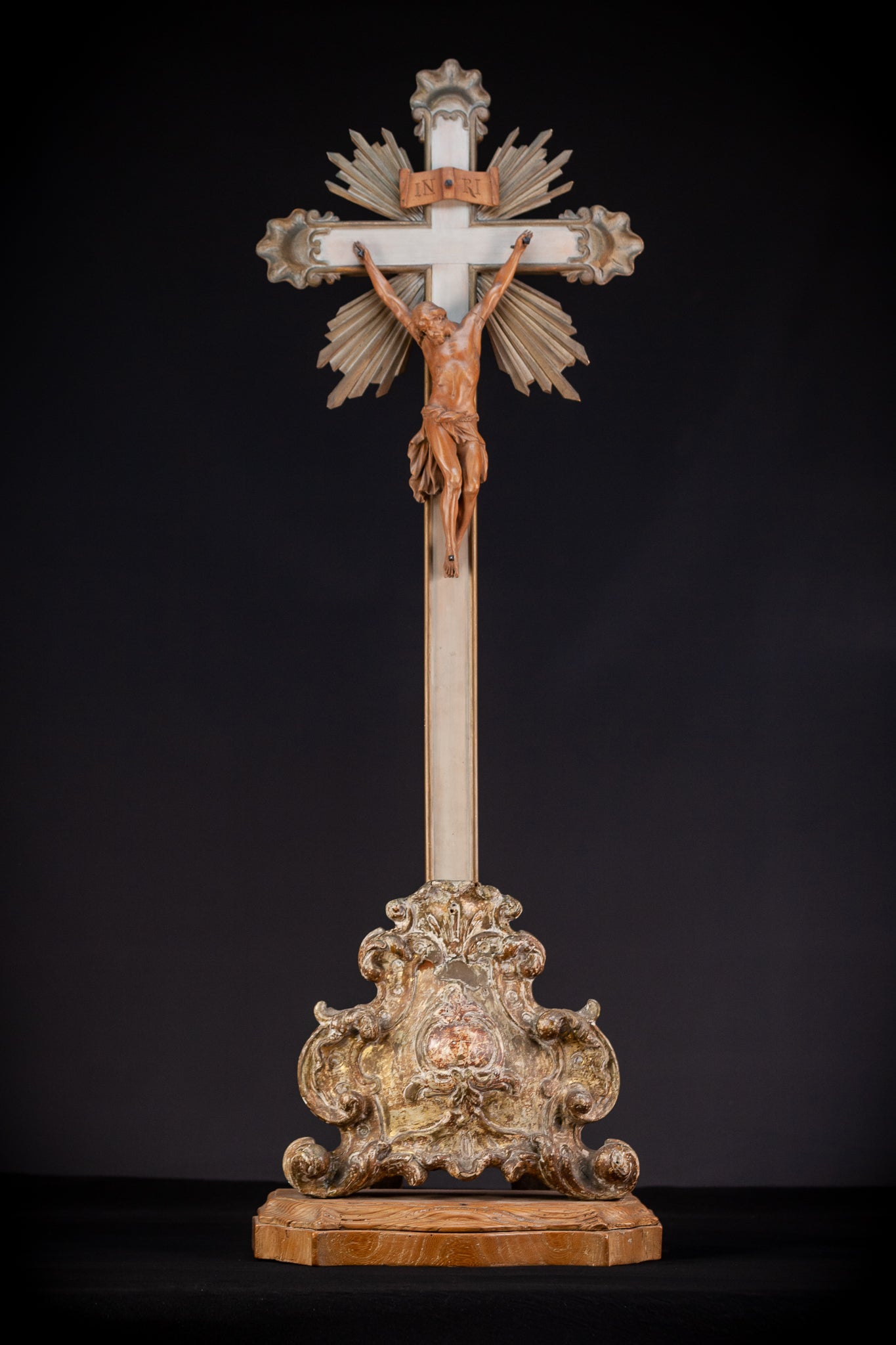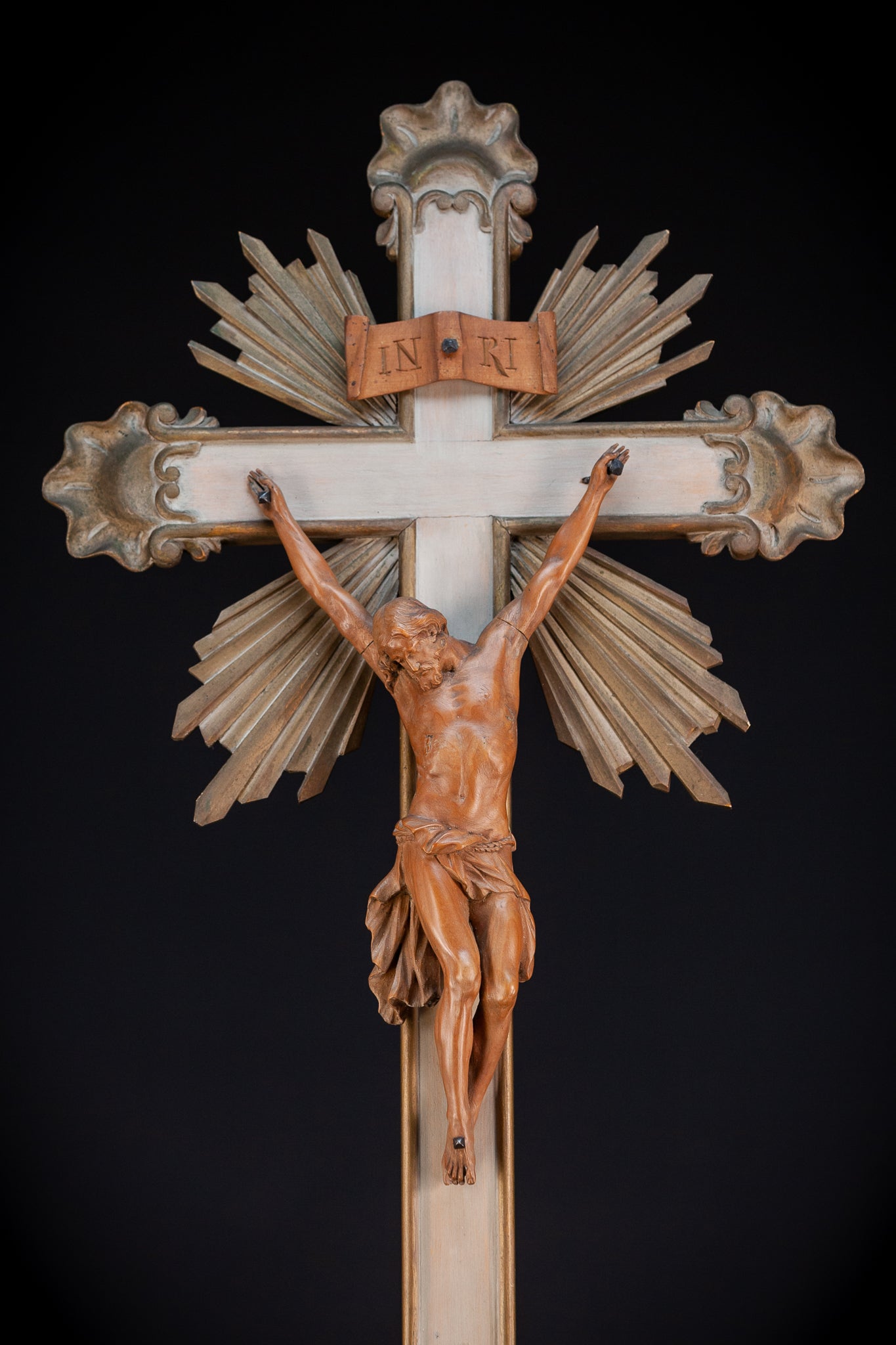 Altar Crucifix Baroque | Wood Carving | 1700s Antiques | 43.7" / 111 cm
A RARE, large and beautiful French baroque (early 1700s) church wooden altar crucifix featuring a wonderful original unrestored base and later in the 10th - 20th Century restored cross with an extraordinary Corpus Christi (Body of Christ) sculpture. Comes from a monastery in France and dates back to the mid to early 1700s.

General: The overall dimensions of the crucifix are a height of 43.7 inches (111 cm), a width of 14.8 inches (37.5 cm) . The overall dimensions of the Jesus sculpture are a height of 12.6 inches (32 cm), a height from the head to the toes of 9.8 inches (25 cm) and the width is 6.7 inches (17 cm). The base dimensions are width of 14.8 inches (37.5 cm) wide and a depth of 8.7 inches (22 cm).

Condition: The crucifix is in good condition with - some treated woodworm holes and paint chipping on the base (all professionally conserved) - please see also enclosed photos as a part of the condition description.