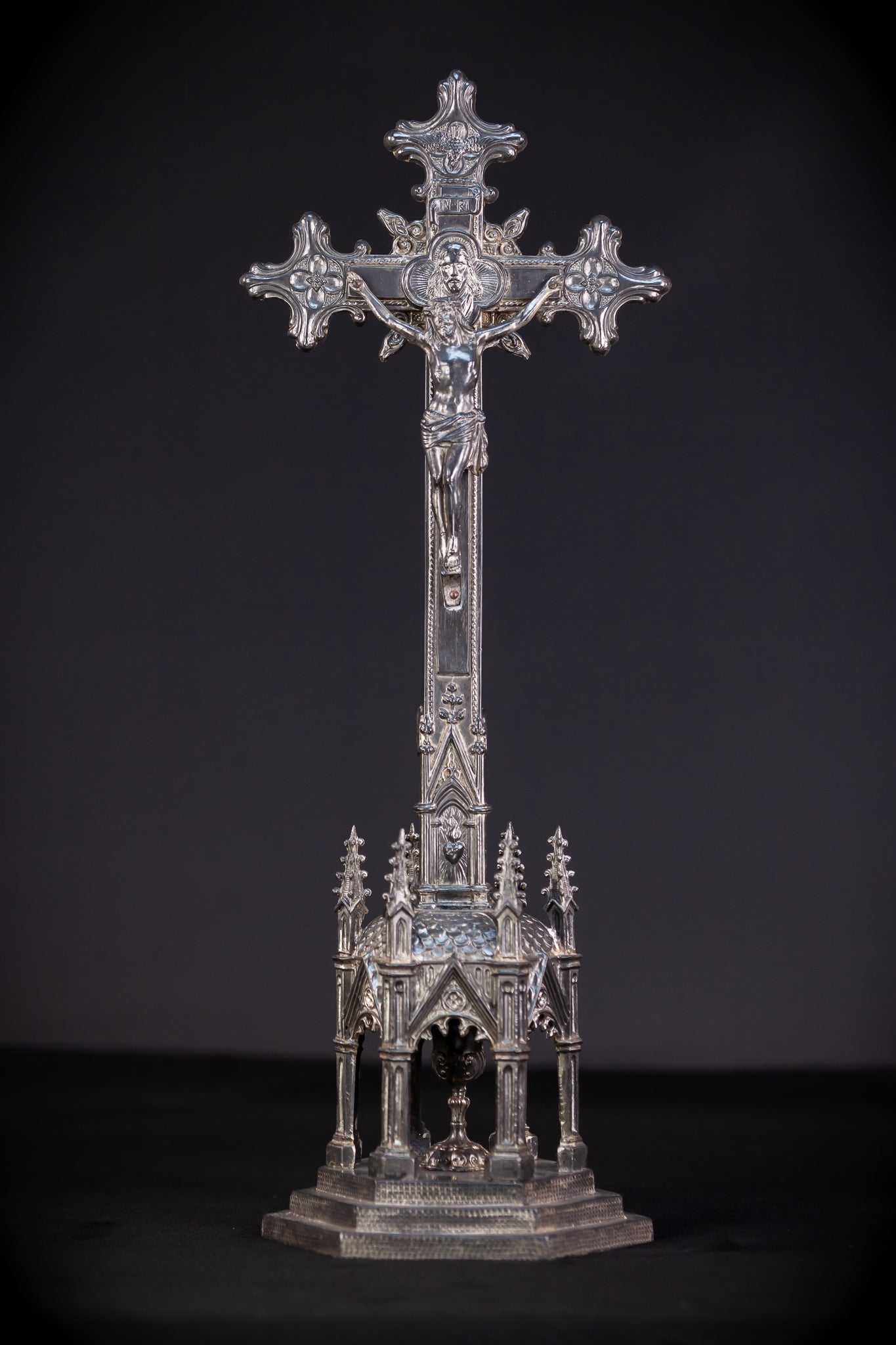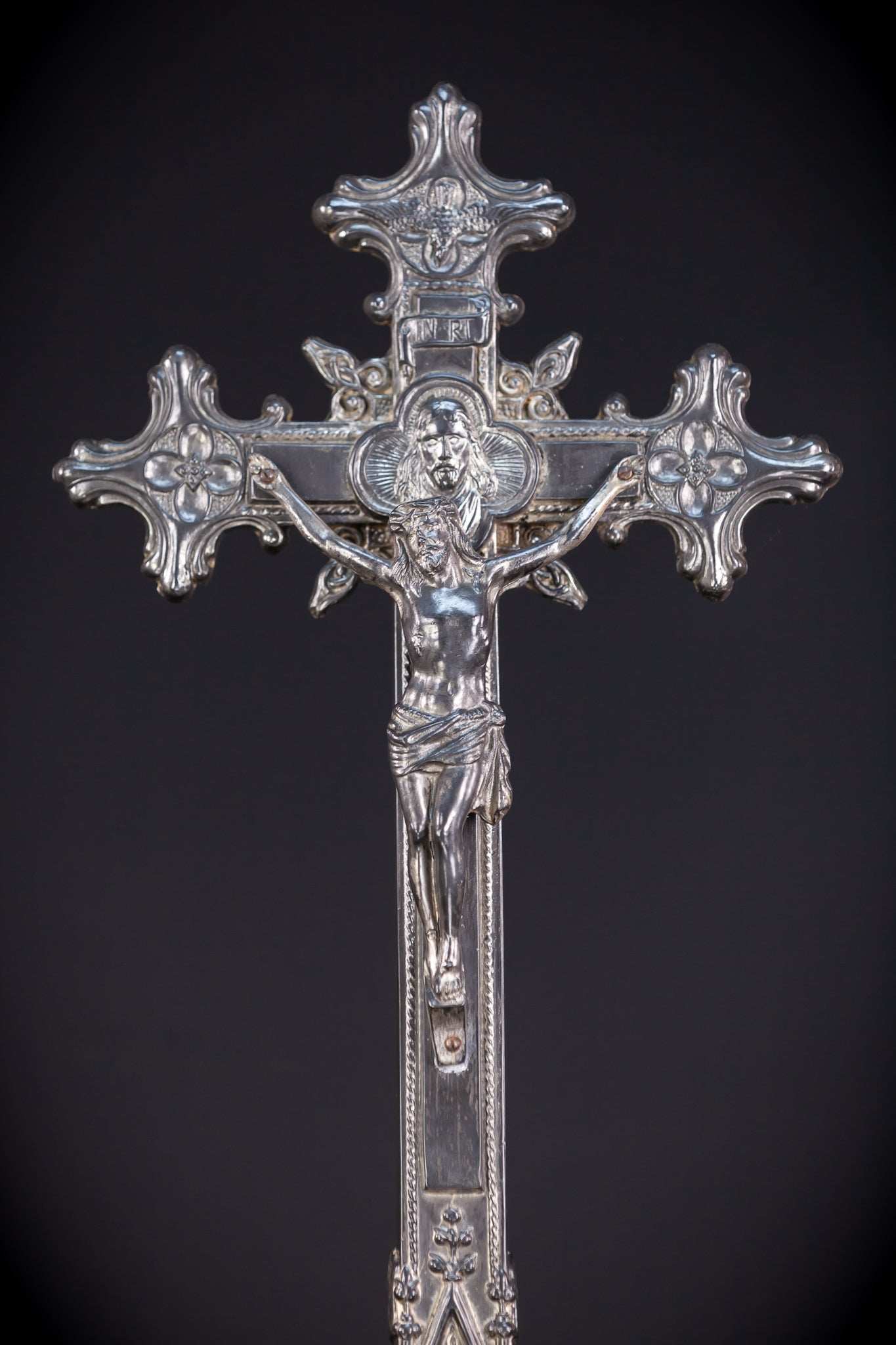 Altar Crucifix | Silvered Metal 19.7"
A beautiful and very ornamental silvered metal altar crucifix featuring a decorative cathedral base with Holy Chalice / Grail vessel in the middle. Dates back to the period of the early to mid 1900s.

General: The overall dimensions of the crucifix are height 19.7 inches (50cm), width 6.9 inches (17.5 cm), base is 7.1 inches x 6.7 inches (18 cm x 17 cm) wide, the Jesus are height 5.7 inches (14.5 cm), width 3.7 inches (9.5 cm), weight is 5.5 pounds (2.5 kg).

Condition: The crucifix is good condition - some silvering loss - please see also enclosed images as a part of the condition description.