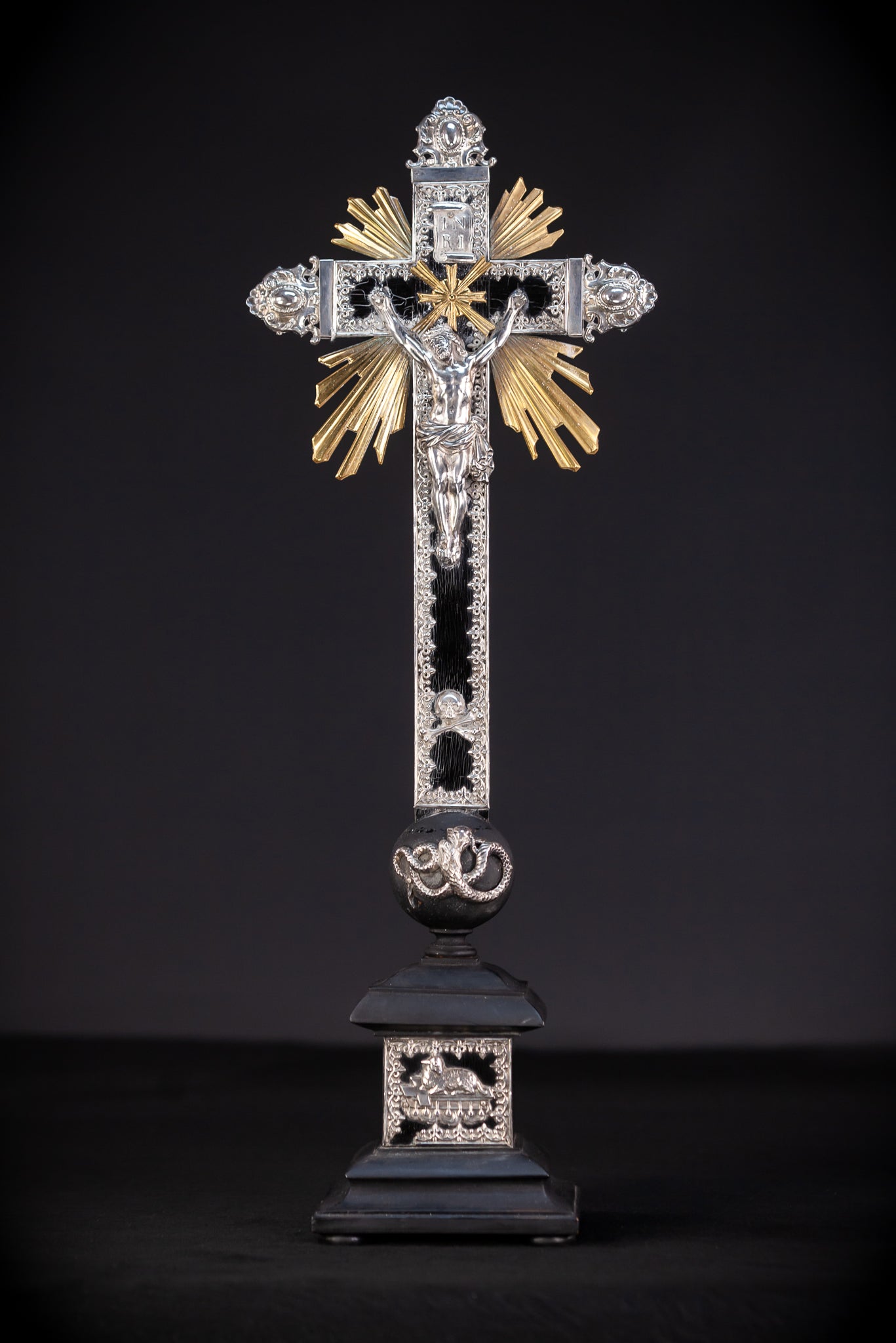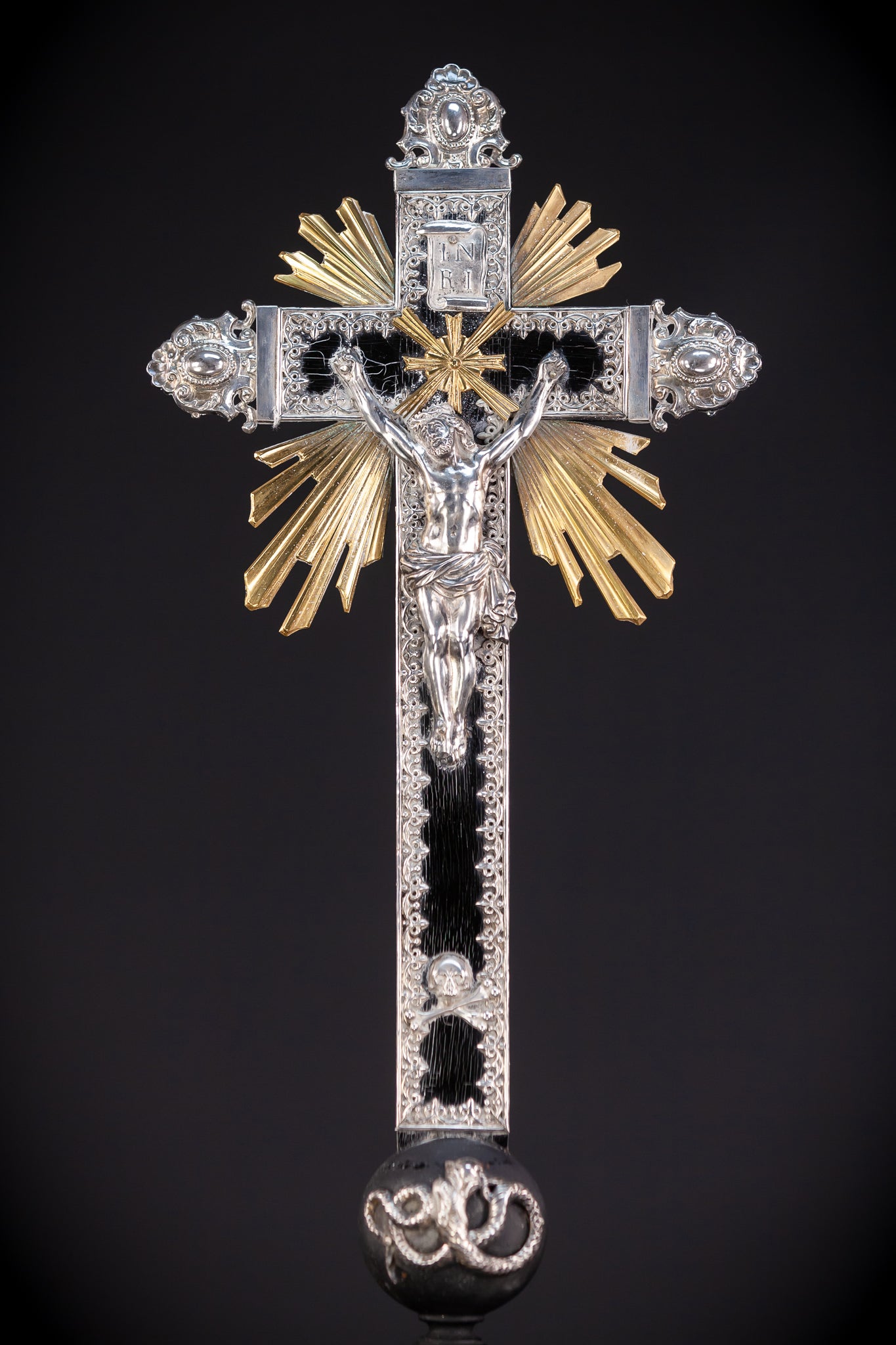 Altar Crucifix | Solid Silver Jesus and Finials | 1800s Antique | 21.3" / 54 cm
A large and beautiful French antique - 19th century wooden true altar crucifix featuring stunning solid sterling silver (tested) Corpus Christi (body of Christ), cross finials, INRI sign, skull and crossbones and Lamb of God (Agnus Dei) on the rectangular stepped base supported by four bun feet. The crucifix comes from a French monastery and dates
back to the period of the mid 1800s.

General: The overall dimensions of the crucifix are height 21.3 inches (54 cm), width 7.7 inches (19.5 cm), dimensions of the Jesus sculpture are height 5.5 inches (14 cm), width is 3 inches (7.5 cm) and the base 4.9 x 4.9 inches (12.5 x 12.5 cm) wide.

Condition: The crucifix is in good condition - some small accidents to the silver decorations - please see also enclosed images as a part of the condition description.