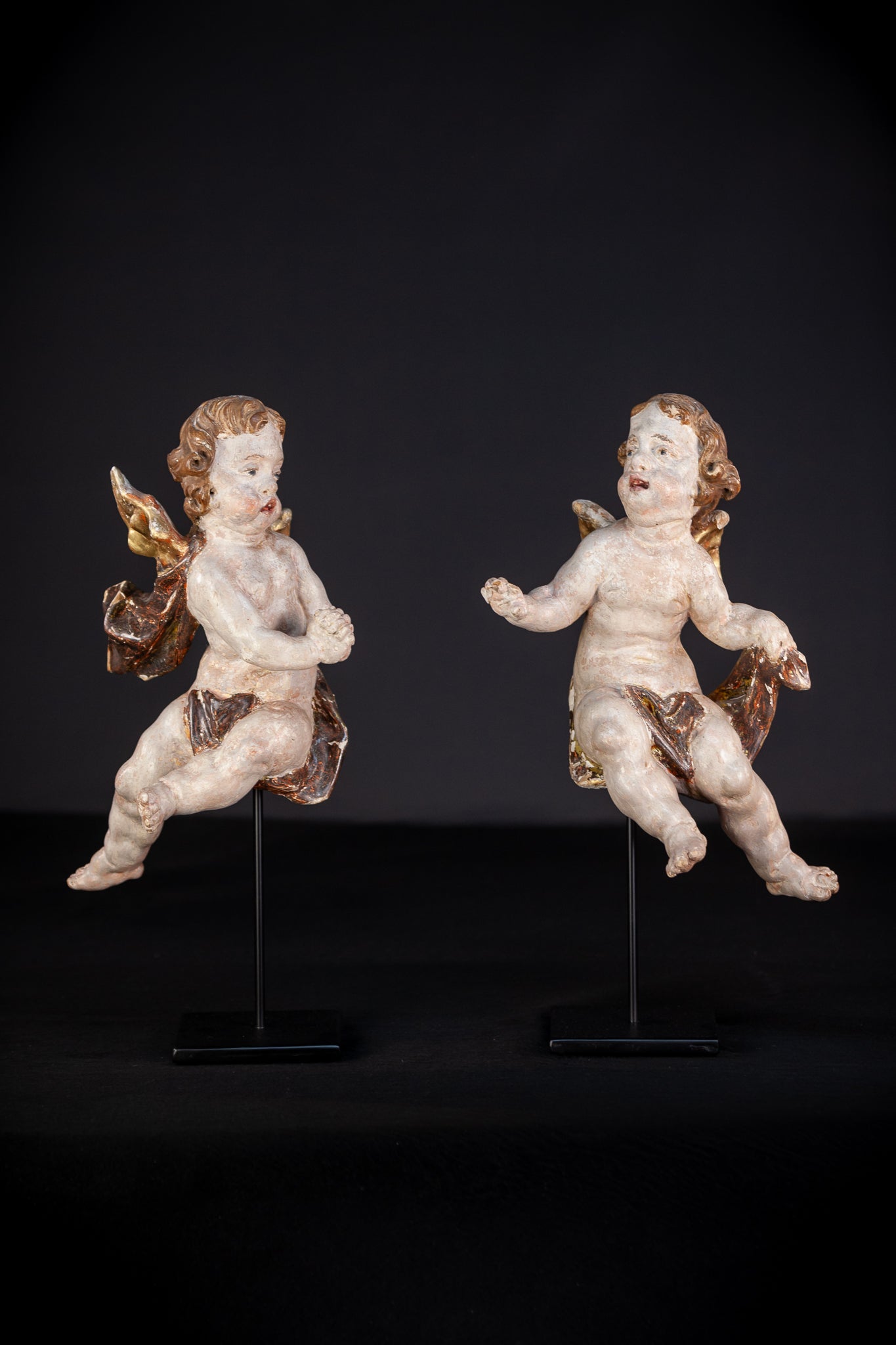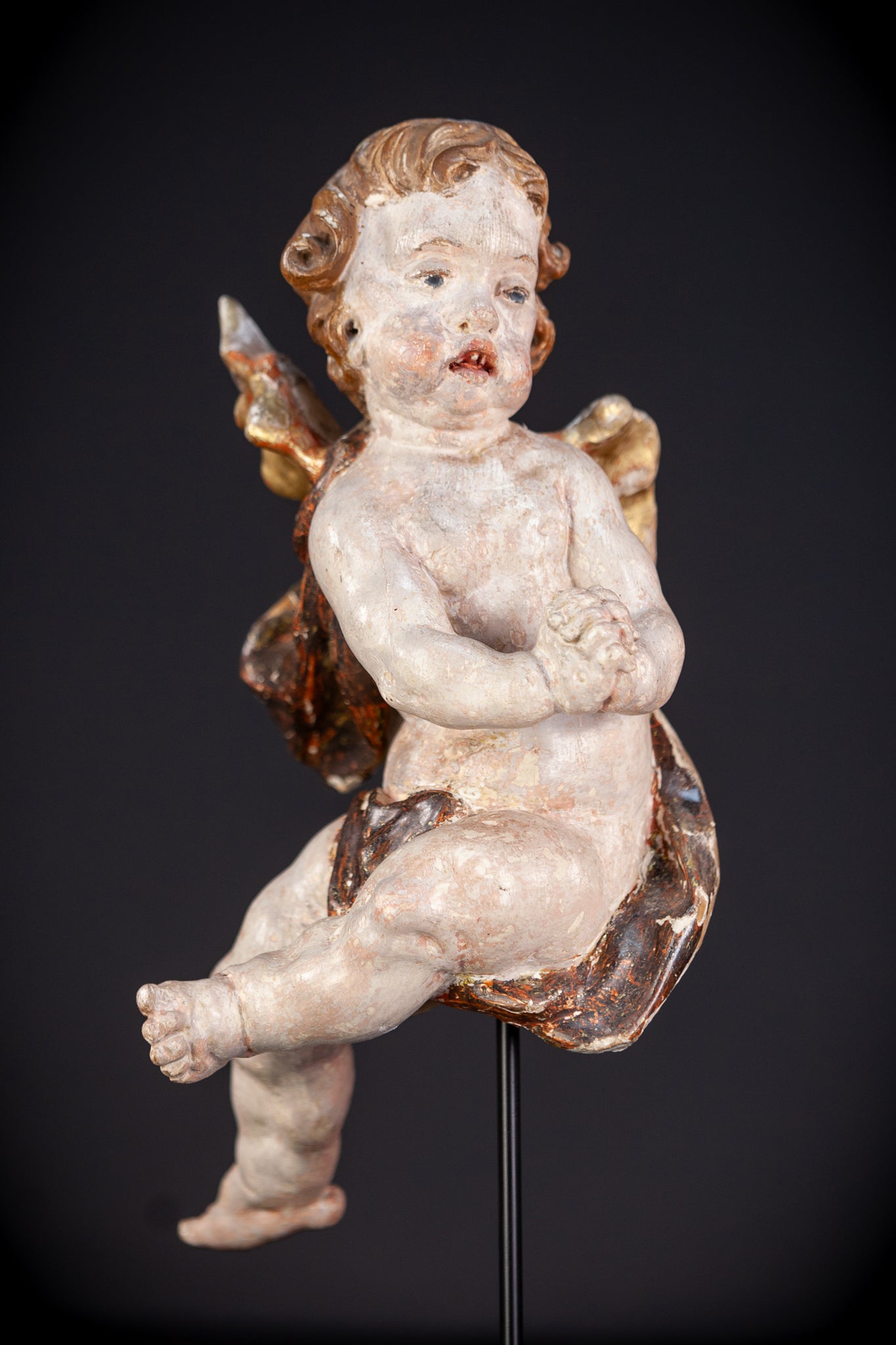 Angels Sculpture Pair | Baroque 1700s | 12.4" / 31.5 cm
A RARE and exceptional pair of baroque (the early 1700s) Italian wooden Angels. Stunningantique woodwork artistry, wonderfully polychromed (painted in colour) and gilded. These Angels are currently mounted on the bespoke metal display stand from which they can be easily removed and displayed hanging. The Angels date back to the period of the early 1700s.

General: The overall height with the stand is 15.6 inches (39.5 cm). The overall dimensions of the Angel sculpture are a height of 12.4 inches (31.5 cm), a width of 6.5 inches (16.5 cm) and a depth of 7.1 inches (18 cm). The metal base is 3.9 x 3.9 inches (10 cm x 10 cm) wide and the weight is 3.3 pounds (1.5 kg).

Condition: The Angels statues are in good condition with no damage - some polychrome and gilding touch- ups ....... please see also the enclosed images as a part of the condition description.