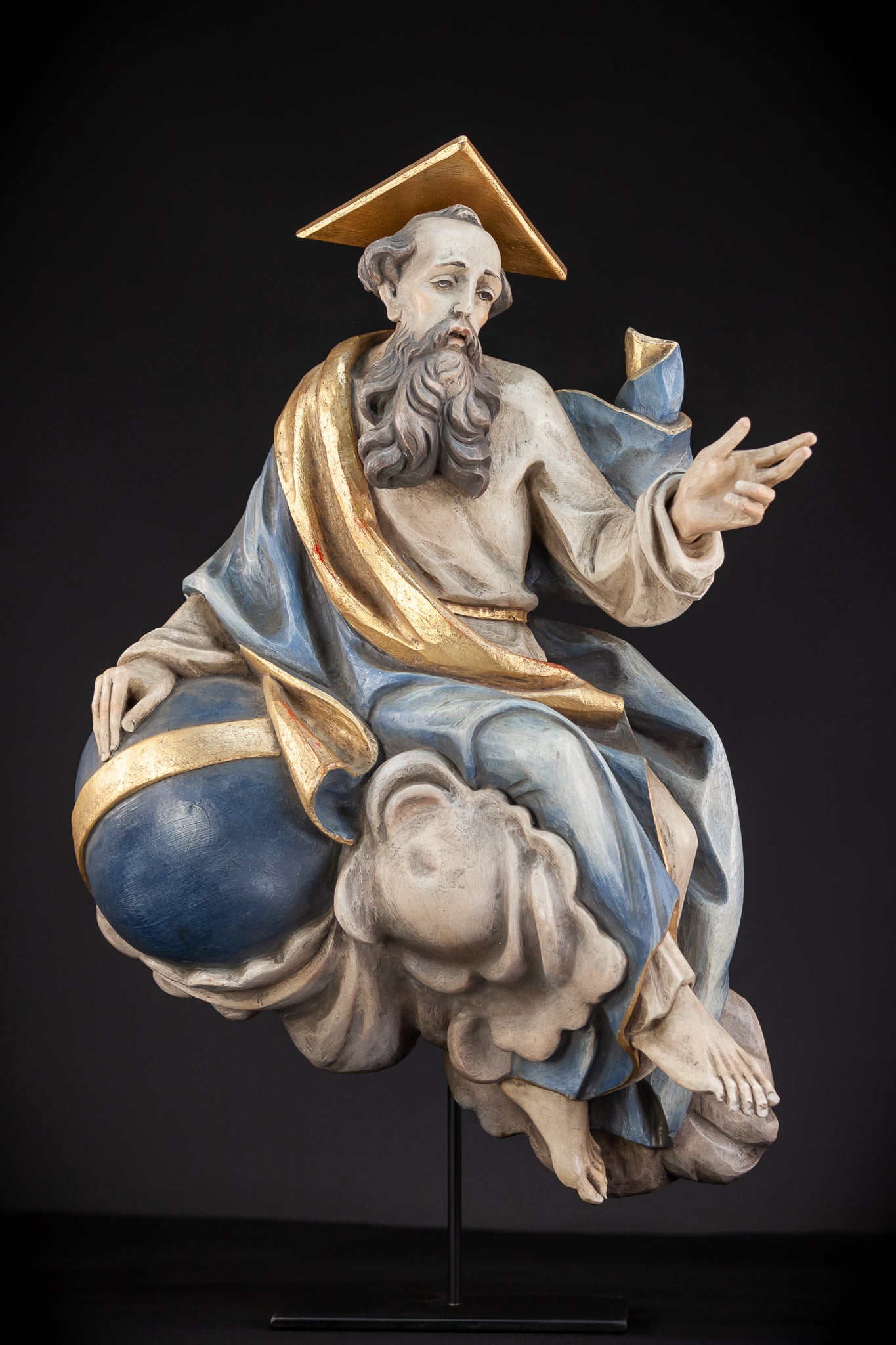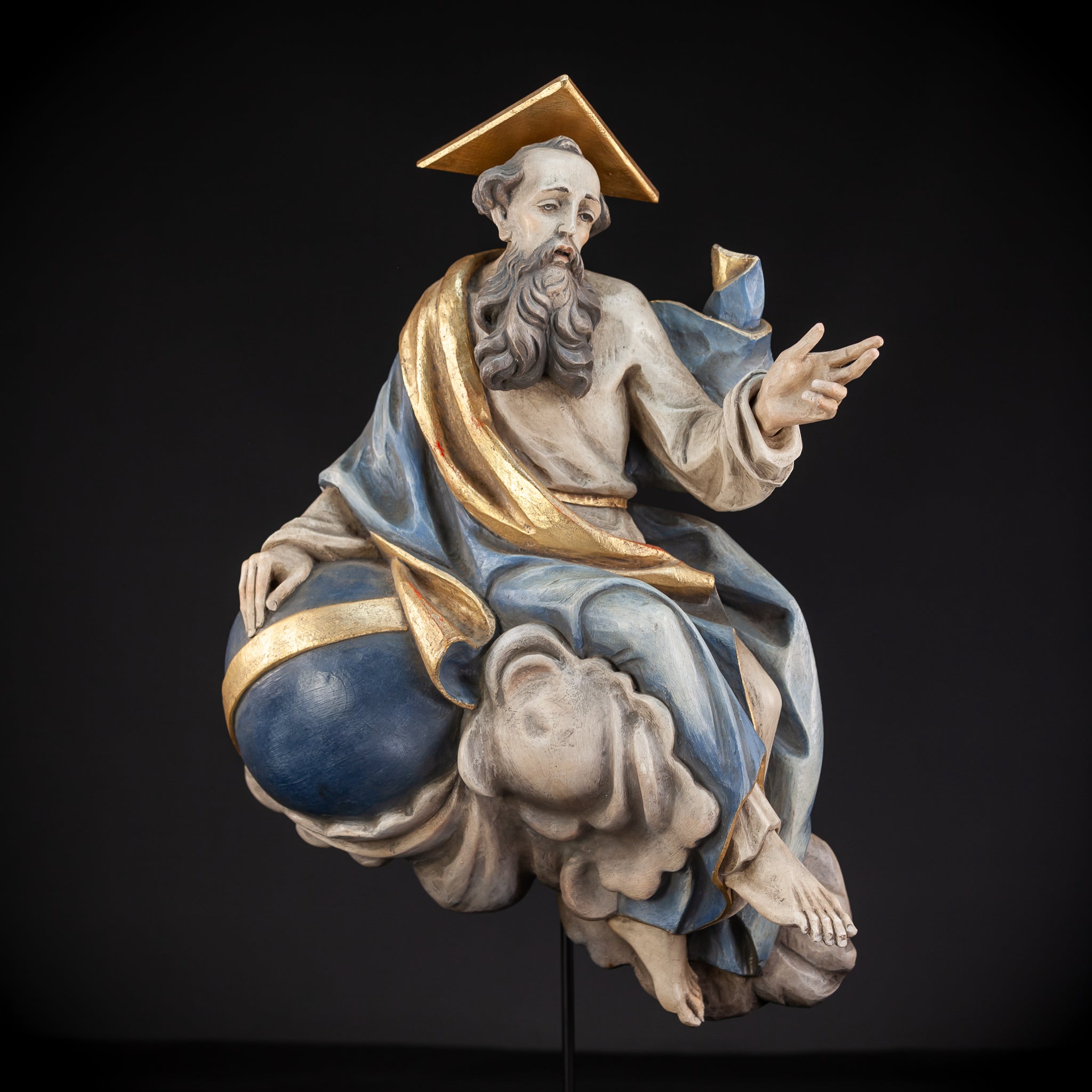 God The Father Wooden Sculpture | 24.8" / 63 cm
A stunning vintage - 1900s French wooden sculpture depicting God The Father (the Source, the Eternal Majesty) depicted in clouds with an orb, or the globe of the world, a gilded halo and the three raised fingers symbolizing the Trinity. Incredible wood carving workmanship, polychrome (painting in colour) and gilding workmanship with huge amounts of details on this wonderful sculpture. The sculpture is currently mounted on a bespoke metal display stand from which it can be easily removed and displayed hanging on a wall. The sculpture dates back to the mid 1900s.

General: The overall height with the stand is 26.8 inches (68 cm). The overall dimension of the sculpture are a height of 24.8 inches (63 cm), a width of 20.1 inches (51 cm), a depth of 6.7 inches (17 cm), the base 7.9 inches x 7.9 inches (20 cm x 20 cm). The weight is 16.5 pounds (7.5 kg).

Condition: The statue is in good condition with no damage besides age-related wear ........ please see also enclosed images as a part of the condition description.