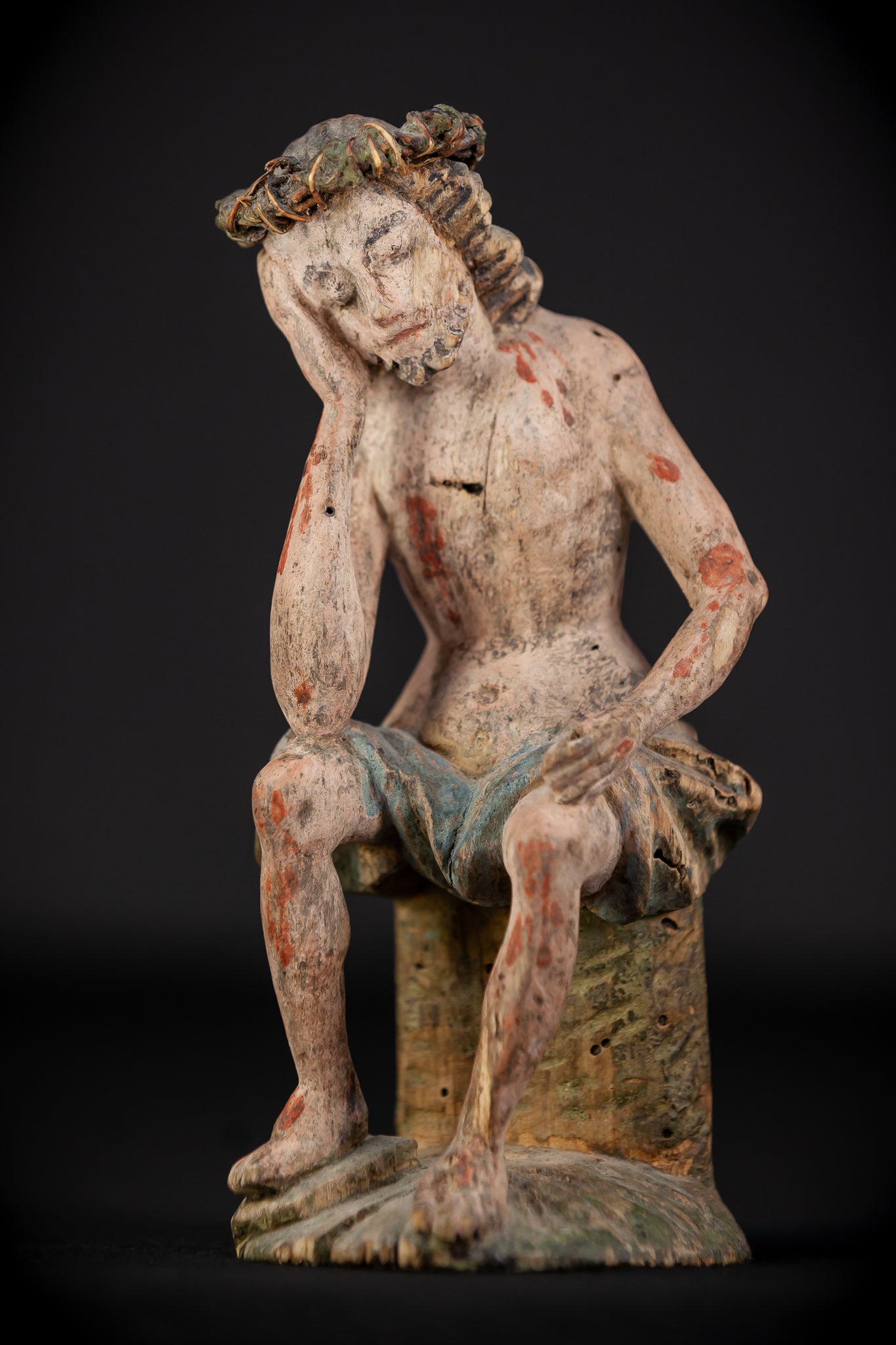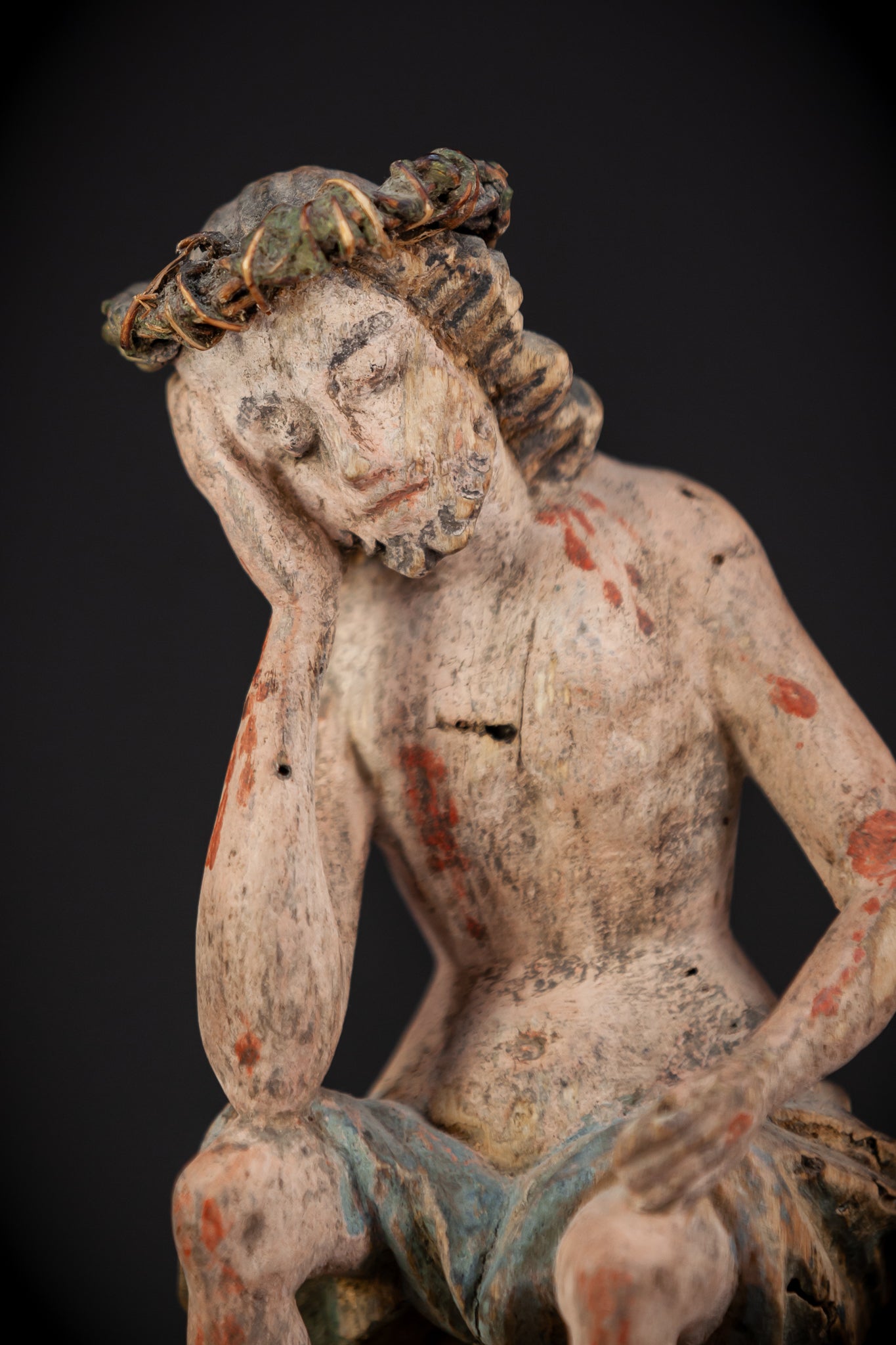 Pensive Christ Wooden Sculpture | 1700s Antique | 7.3" / 18.5 cm
A RARE 18th Century antique wooden sculpture depicting Pensive Christ - contemplating Jesus, sitting with his head supported by his hand with the Crown of Thorns and marks of his flagellation. Comes from a monastery in France and dates back to the period of the 1700s.

General: The overall dimensions are a height of 7.3 inches (18.5 cm), a width of 3.1 inches (8 cm) and a depth of 3 inches (7.5 cm).

Condition: The sculpture is in good condition with no damage besides age-related wear ......... please see also enclosed images as a part of the condition description.