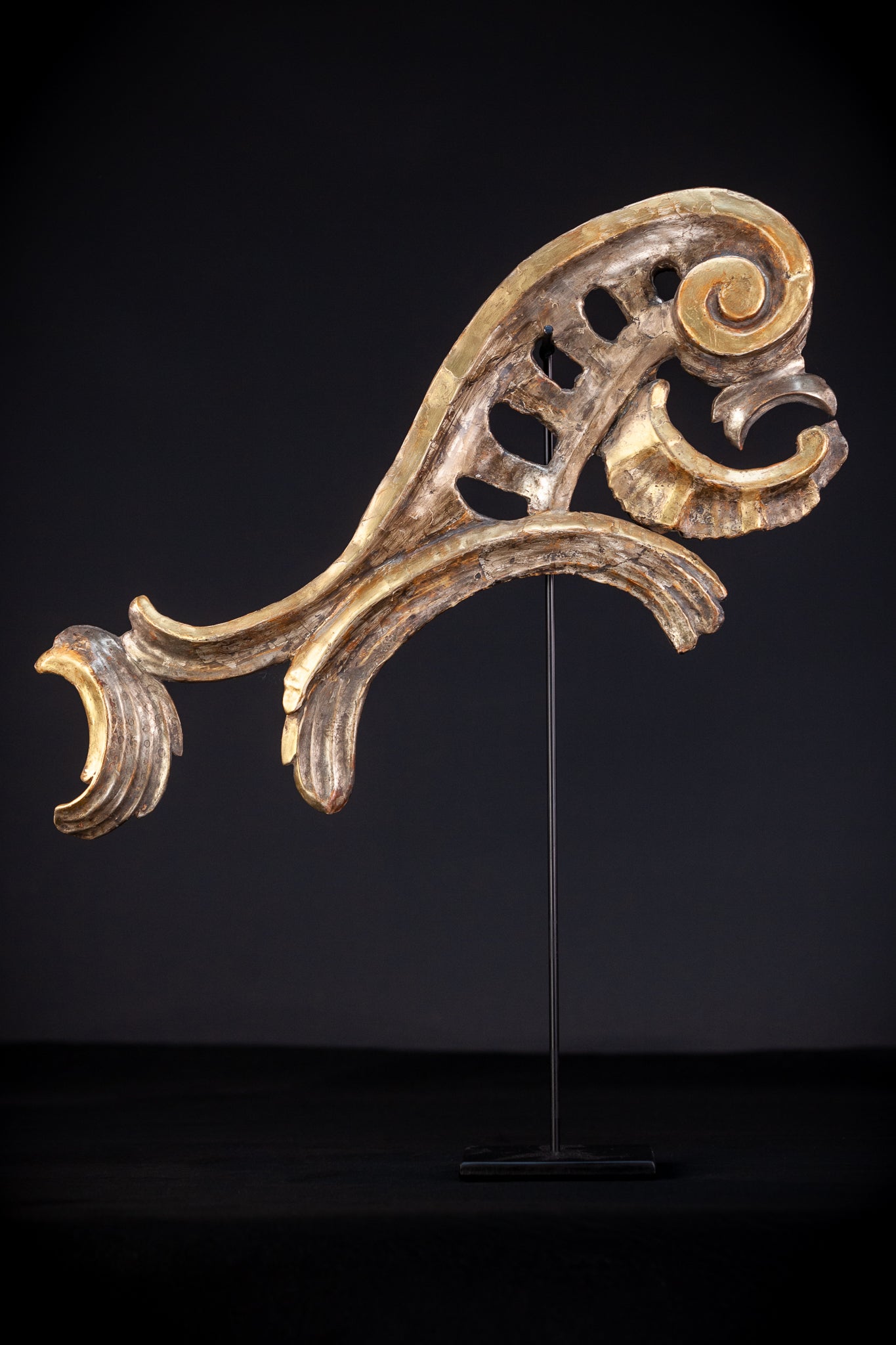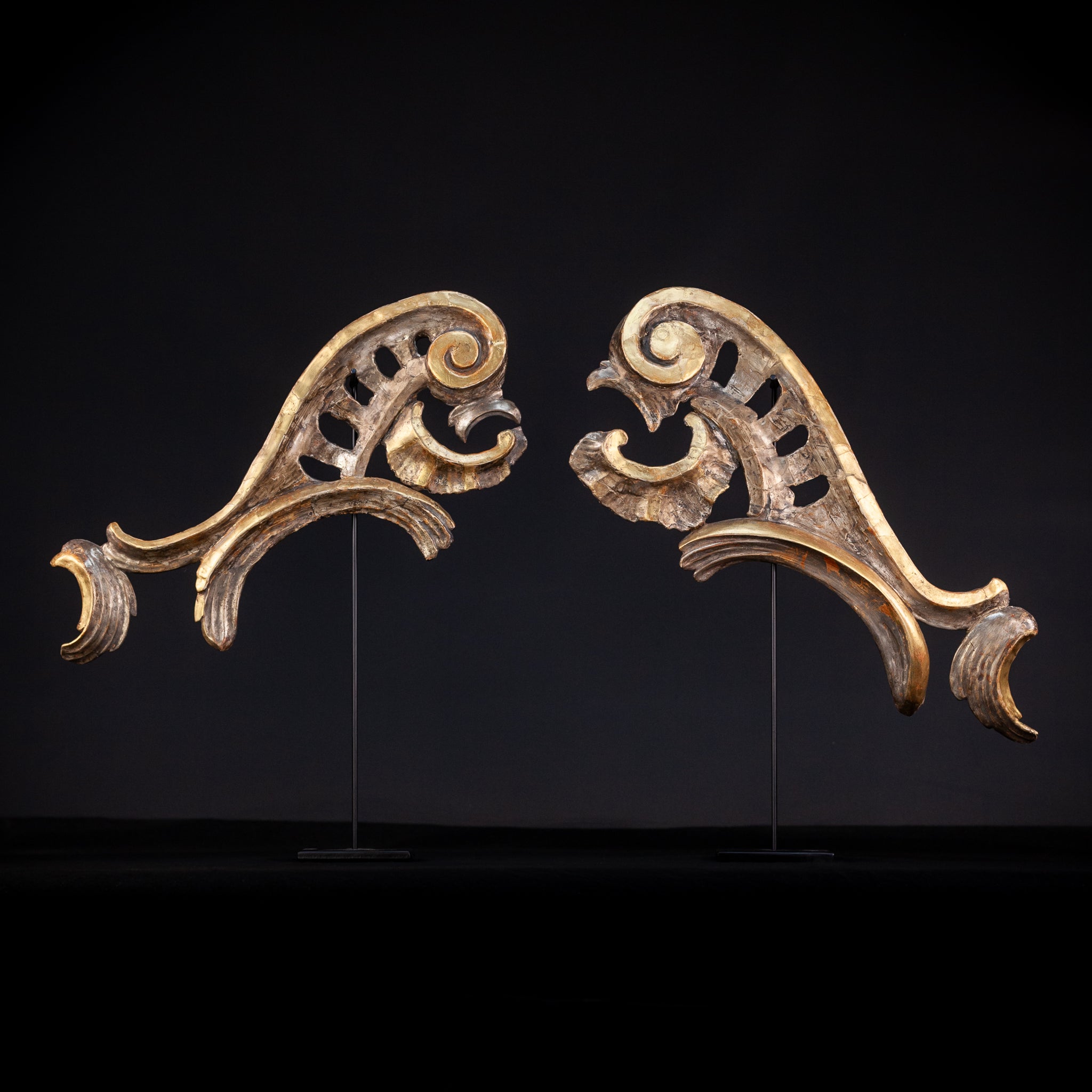 Baroque Wooden Element A | Antique 1700s | 21.7'' / 55 cm
A RARE baroque - 1700s gilded and silver plated wooden decotative element featuring rocaille decorations. If you want to buy a pair, this baroque element has a matching pair (see the enclosed images), which you can also find in my shop. This baroque decoration comes with a bespoke metal display stand from which it can be easily removed and displayed hanging. It dates back to the period of the 1700s.

General: The overall dimensions are a height of 20.5 inches (52 cm) a width of 21.7 inches (55 cm), height the baroque element is 9.1 inches (23 cm), depth is 2.2 inches (5.5 cm) and a base is 4.1 inches x 4.1 inches (10.5 cm x 10.5 cm).

Condition: This Baroque Element is in good condition with no damage besides age-related wear - some small gilding and silver plating repairs - please see also the enclosed images as a part of the condition description.