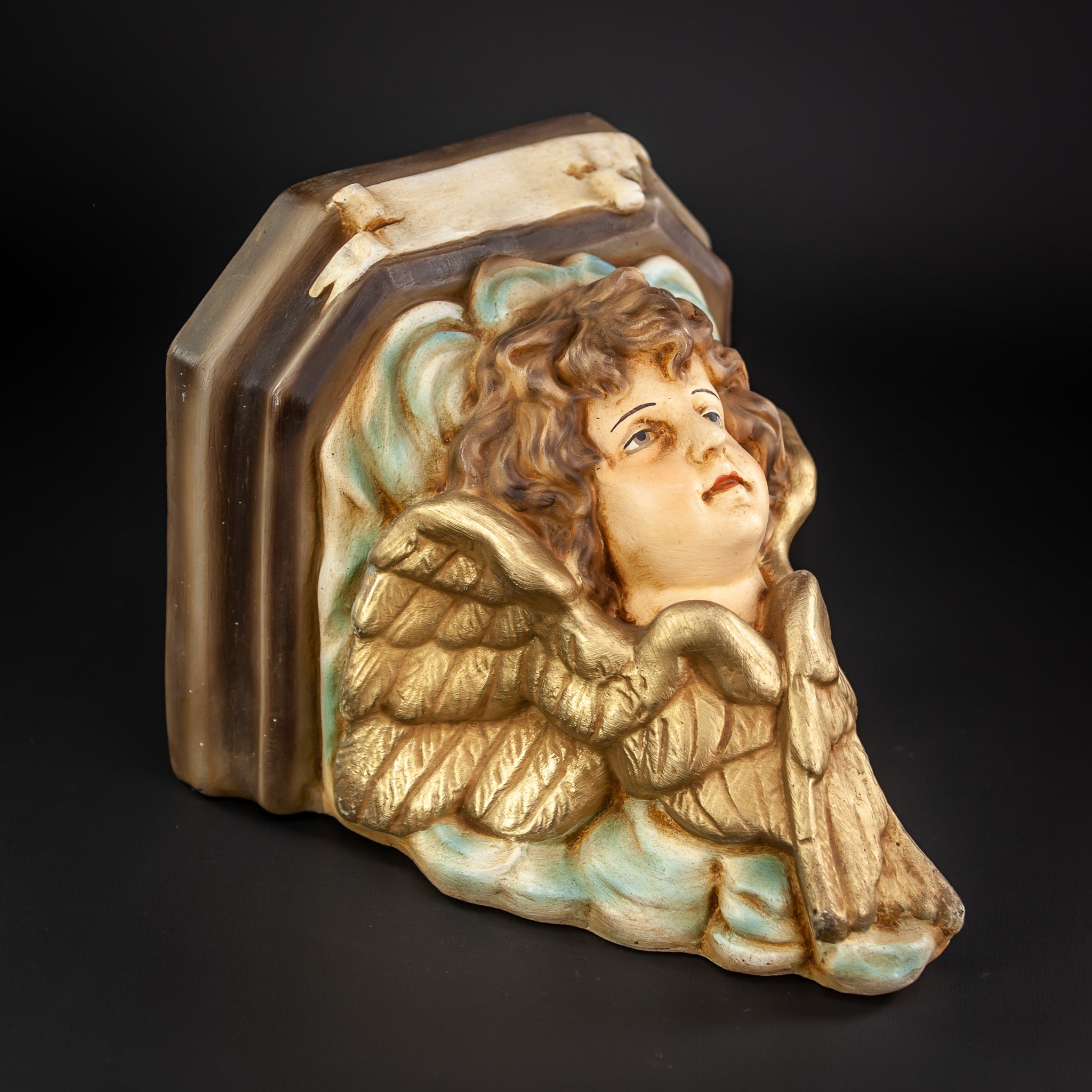 Angel Wall Shelf Plaster Vintage Corbel Figure 2
A beautiful polychromed (painted in colour) plaster shelf featuring wonderfully painted and gilded winged angel statue. Two available. Dating back to the period of the mid to late 1900's.

General: The overall height with stand id 9.2 inches (23cm). Width 7.9 inches (20cm) and base is 7.1 inches (18cm).

Condition: The statue is in very good condition with no damage besides age appropriate wear ....... please see also enclosed photos for condition.