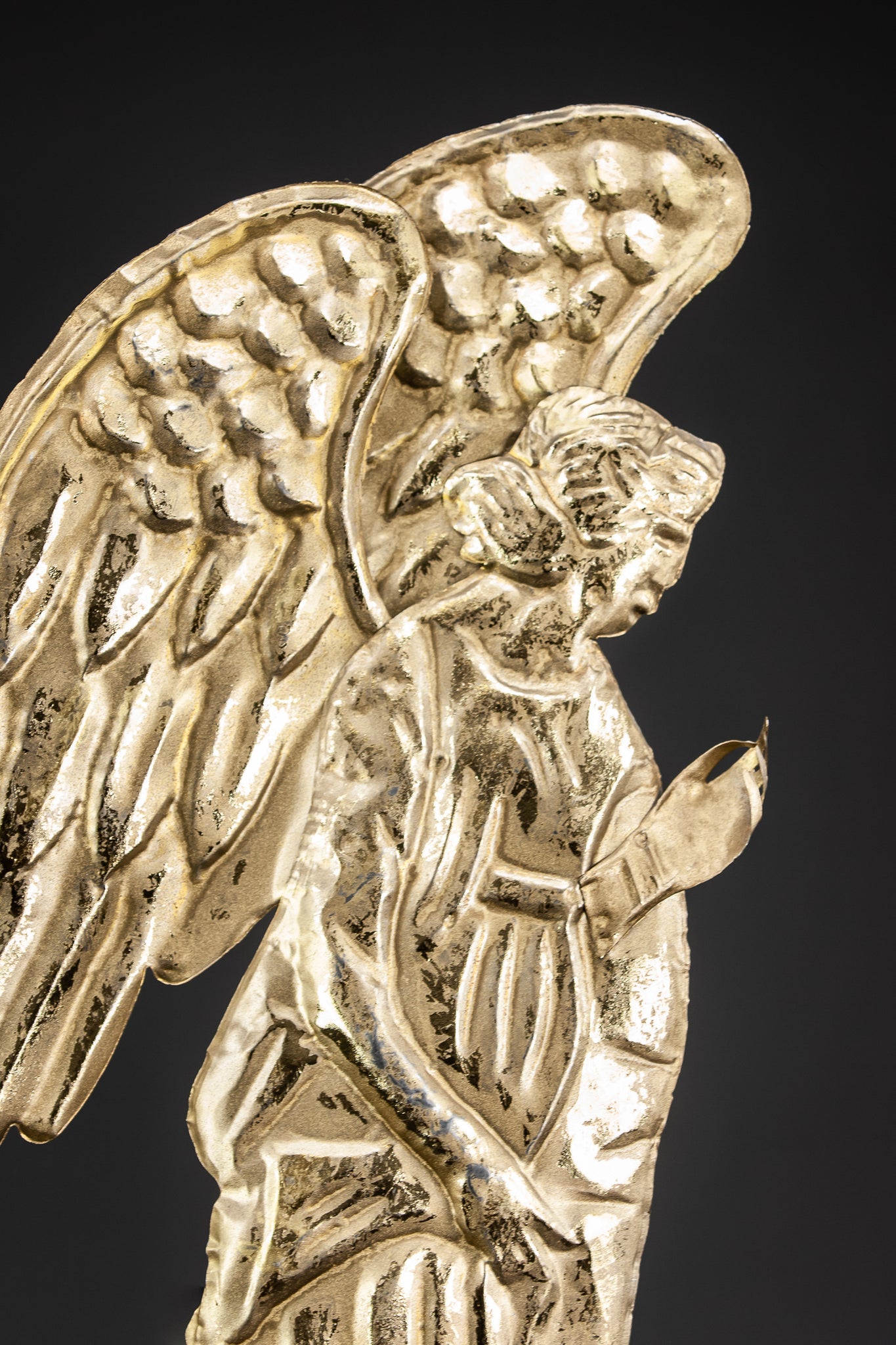 Archangel Gabriel Brass French Repousse Statue 22.2"
 A RARE and beautiful French gilded brass repousse (hammering from the reverse side) sculpture depicting winged Archangel Gabriel. Stunning and very unique artwork depicting Archangel dating back to the period of the early to mid 1900's.

General: The overall dimensions of the archangel sculpture are height 22.2 inches (56.5cm), width 12.2 inches (31cm) and base is 5.1 inches (13cm).

Condition: The statue is in good condition with no damage besides age appropriate wear ....... please see also enclosed photos for condition.