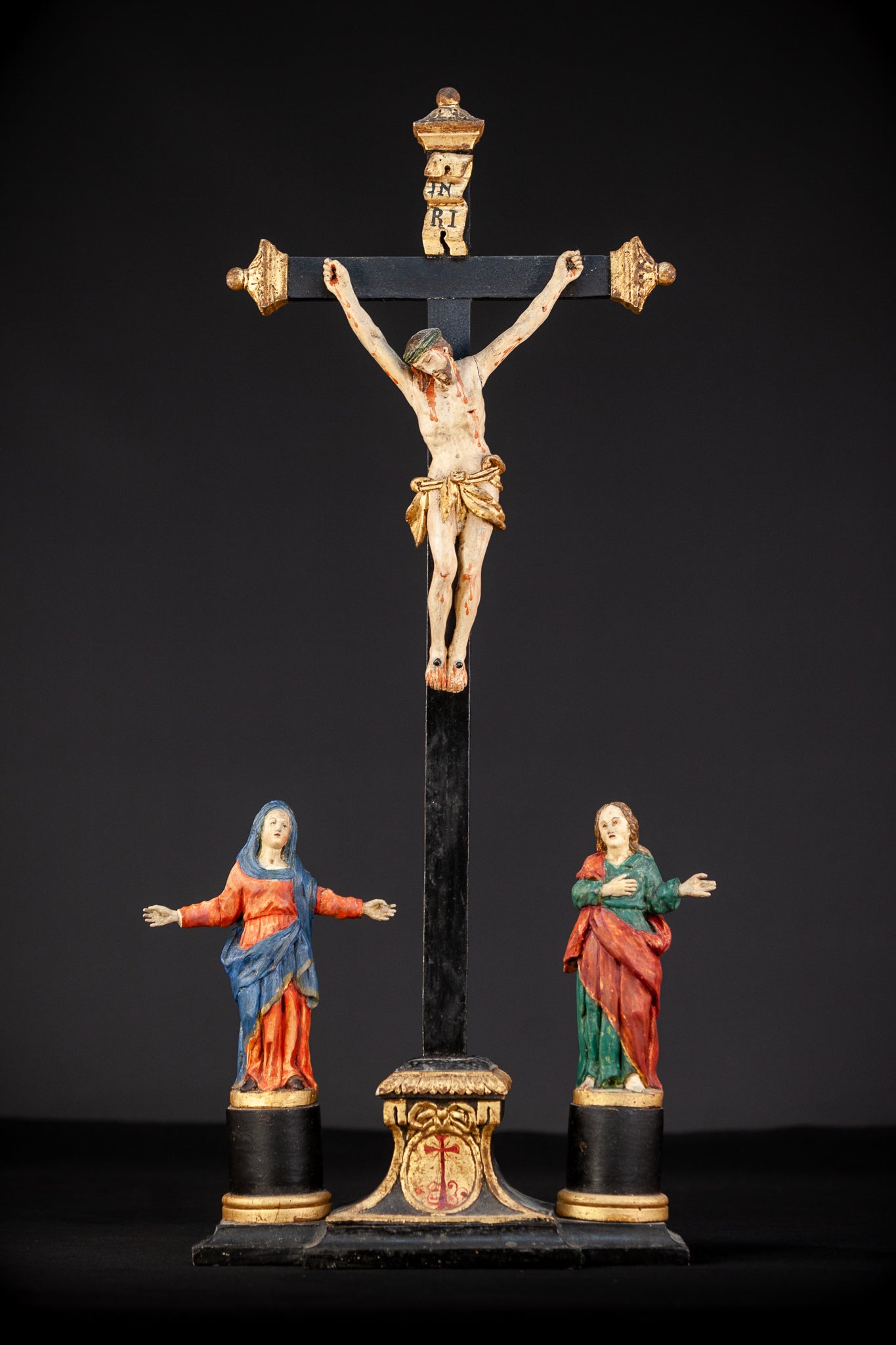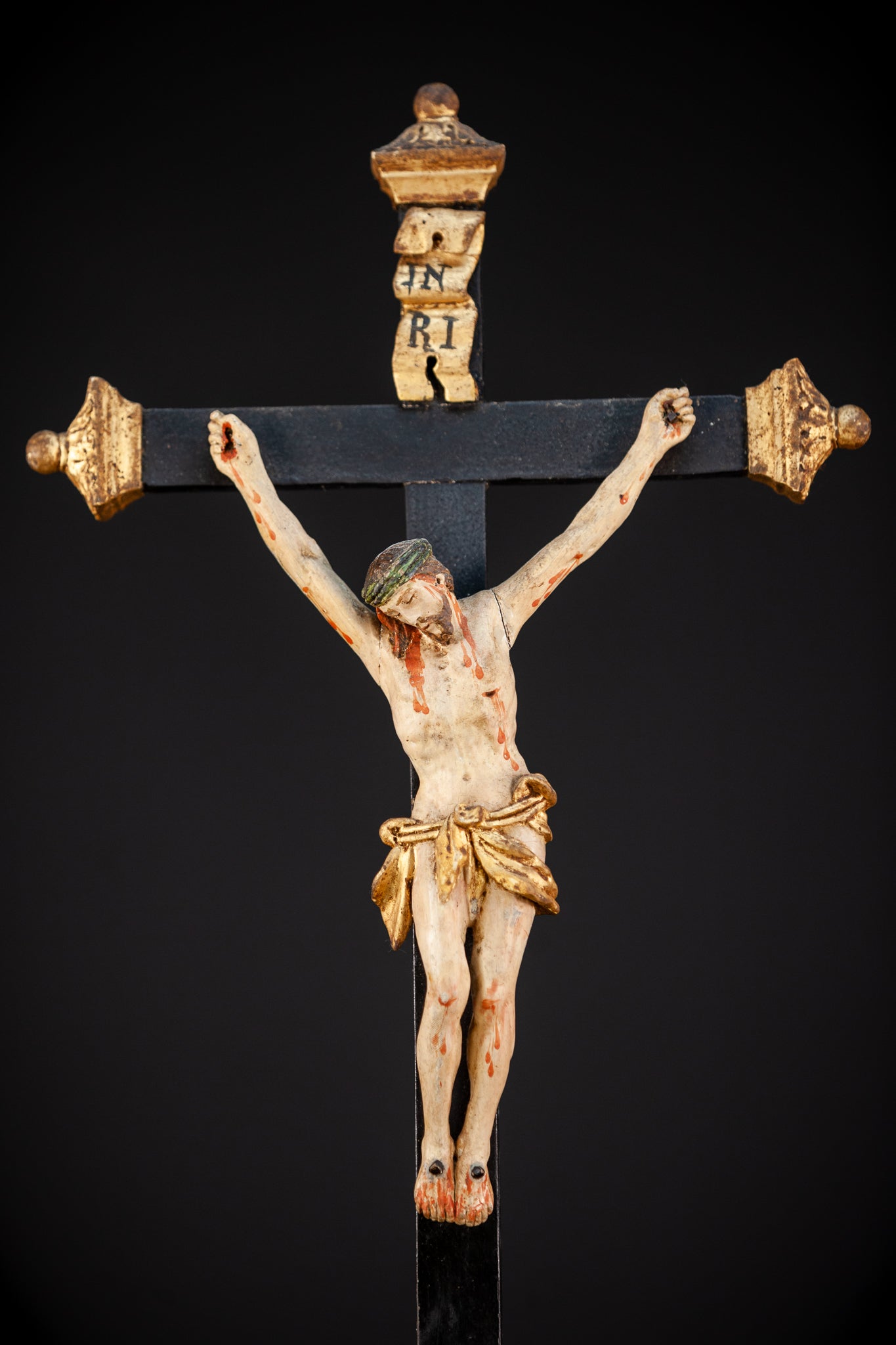 Altar Crucifix | 1700s Antique 25.6"
A RARE antique 18th-century wooden altar crucifix featuring exquisite antique Corpus Christi (body of Christ) and the two figurines of the Virgin Mary and Saint John the Evangelist at the base. This crucifix originates from a convent in France and dates back to the period of the 1700s.

General: The overall dimensions of the crucifix are a height of 25.6 inches (65 cm) and a width is 12.2 inches (31 cm).The depth of the base is 3.9 inches (10 cm).

Condition: The crucifix is in good condition - please see also enclosed images as a part of the condition description.