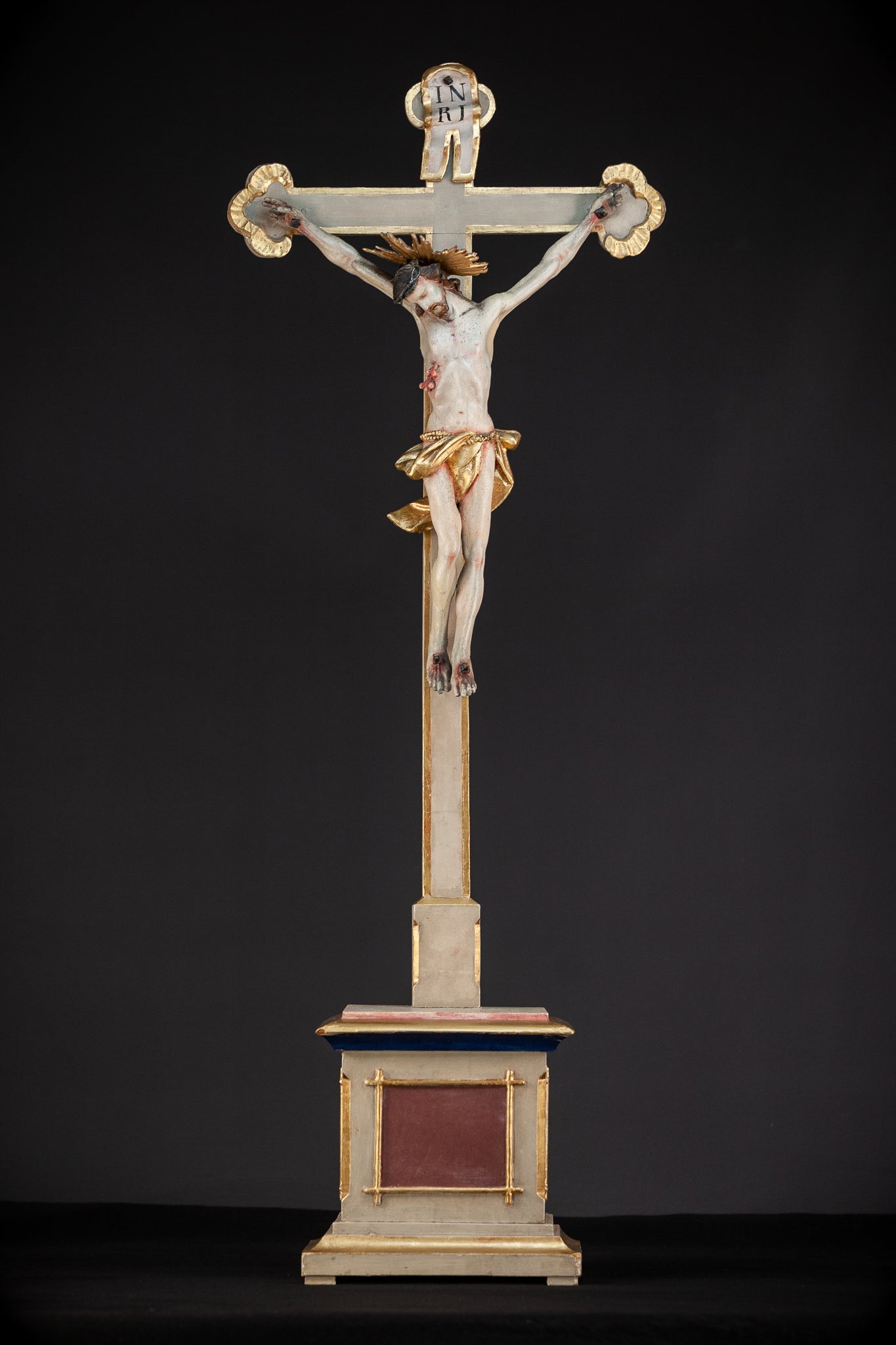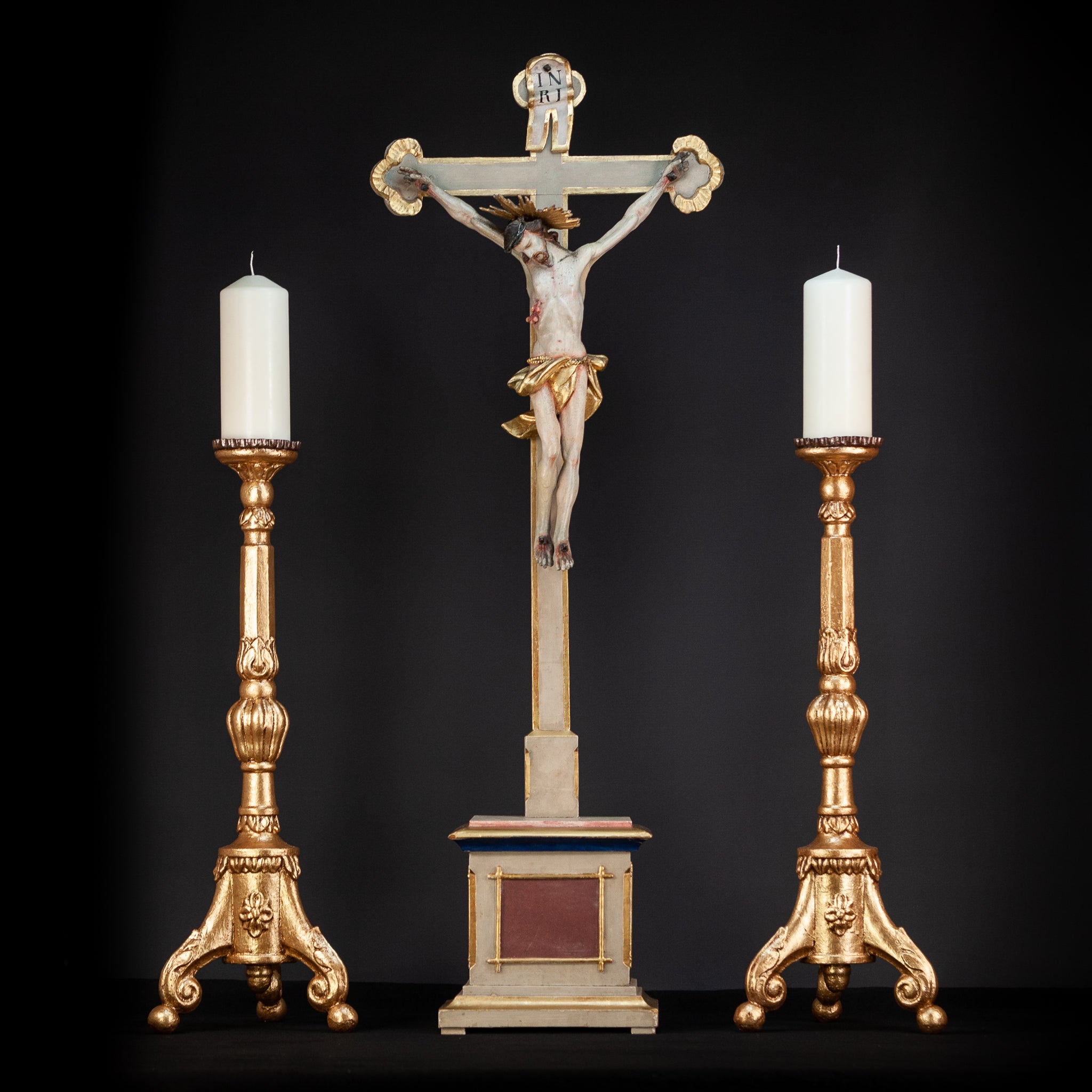 43" / 110 cm Altar Crucifix from the 1800s
A RARE, large and beautiful French antique church wooden altar crucifix featuring a wonderful gilded cross finials, and an extraordinary polychromed (painted in color) Corpus Christi (Body of Christ) sculpture. Comes from a convent in France and dates back to the mid to late 1800s. The gilded candlesticks on the one image are for ilustration only, they are for sale in my shop

General: The overall dimensions of the crucifix are a height of 43 inches (110 cm) a width of 16.1 inches (41 cm) and a depth of 6.5 inches (16.5 cm). The base is 9.8 x 9.8 inches
(25 cm x 25 cm) wide. The overall dimensions of the Jesus sculpture are a height of 18.3 inches (46.5 cm), a height from the head to the toes of 16.5 inches (42 cm) and the width is 13 inches (33 cm).

Condition: The crucifix is in good condition with no damage besides age-related wear ........ please see also enclosed photos as a part of the condition description.