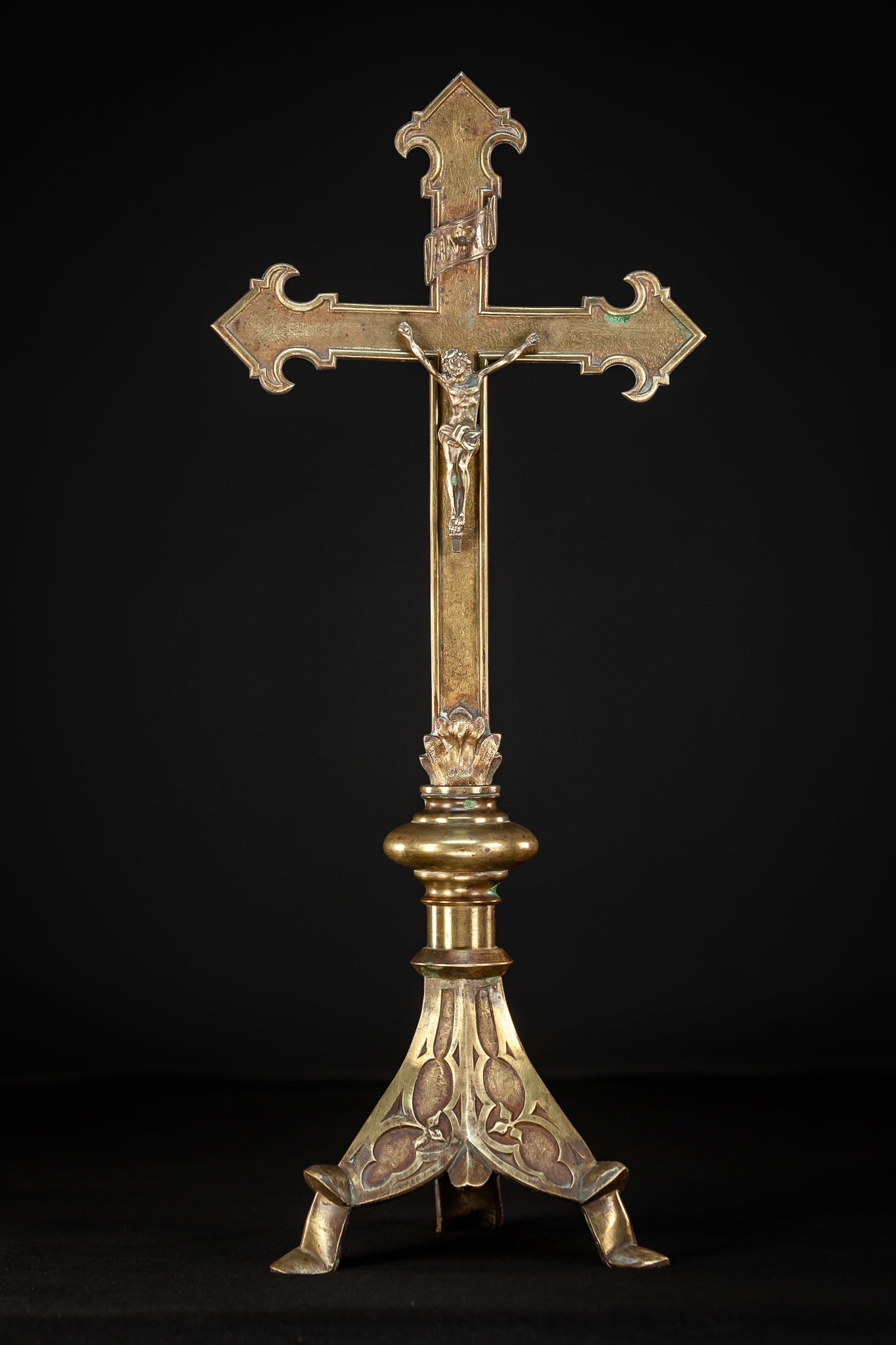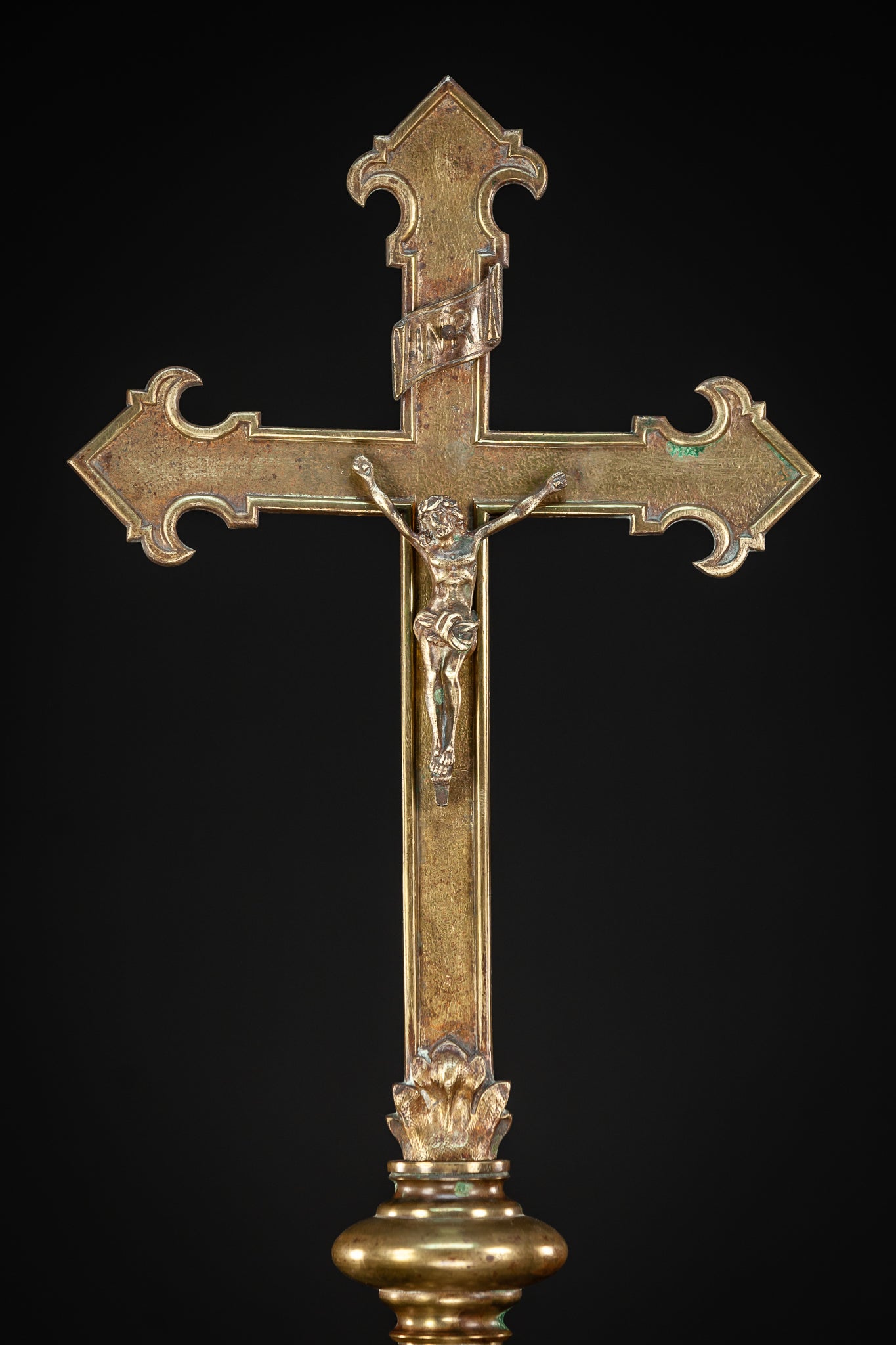 Altar Crucifix Gothic Bronze 20.5"
A large and beautiful French antique gothic bronze altar crucifix wonderfully decorated with Fleur De Lis cross finials and triangular base supported by three feet. The crucifix comes from a monastery in France and dates back to the period of the late 1800s - early 1900s.

The overall dimensions of the crucifix are height 20.5 inches (52cm), width 8.7 inches (22cm) and the base is 6.9 inches (17.5cm).

Condition: The crucifix is in very good condition with no damage besides age related wear ........ please see photos for condition as 1 picture is worth 1000 words.