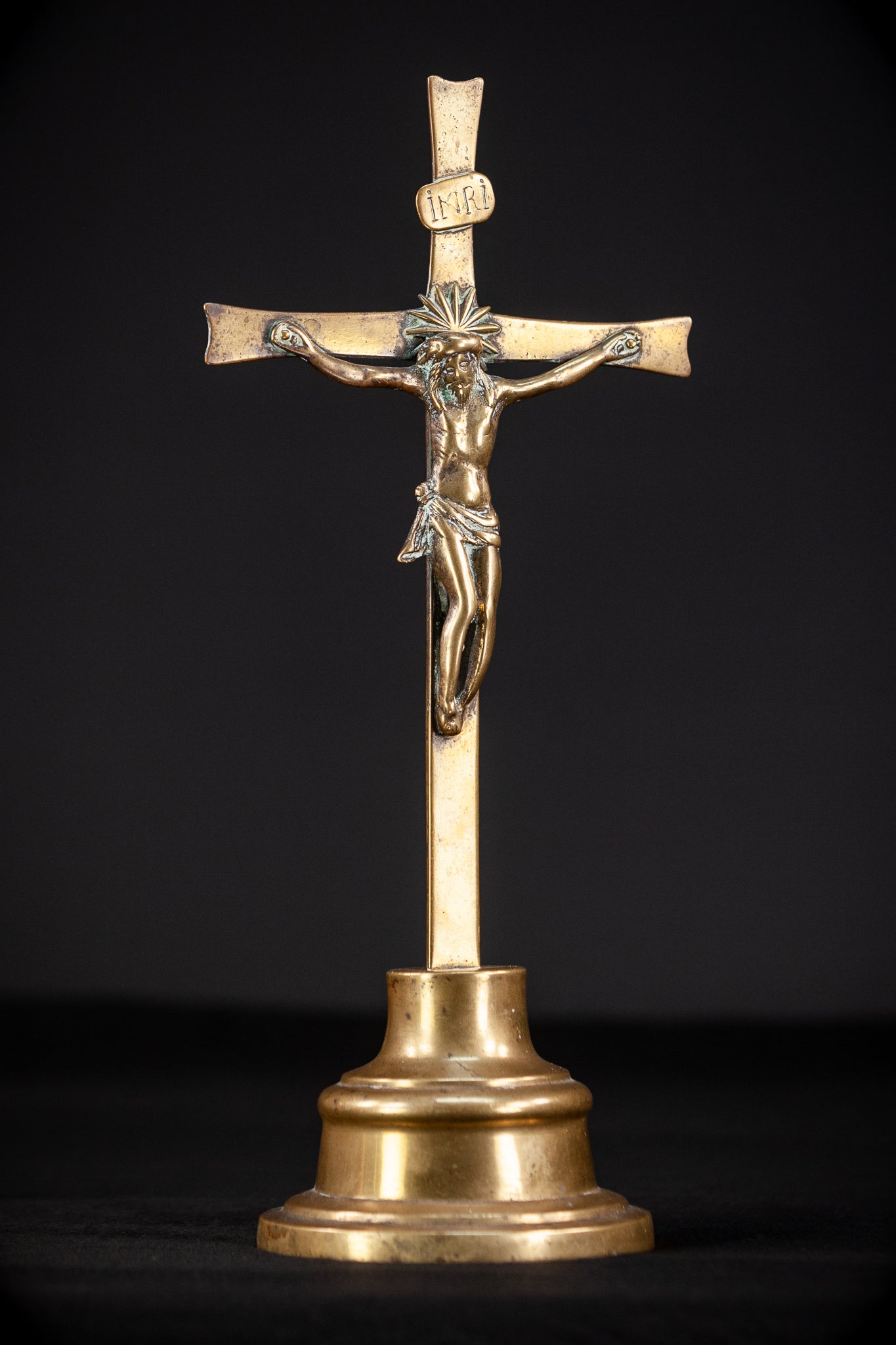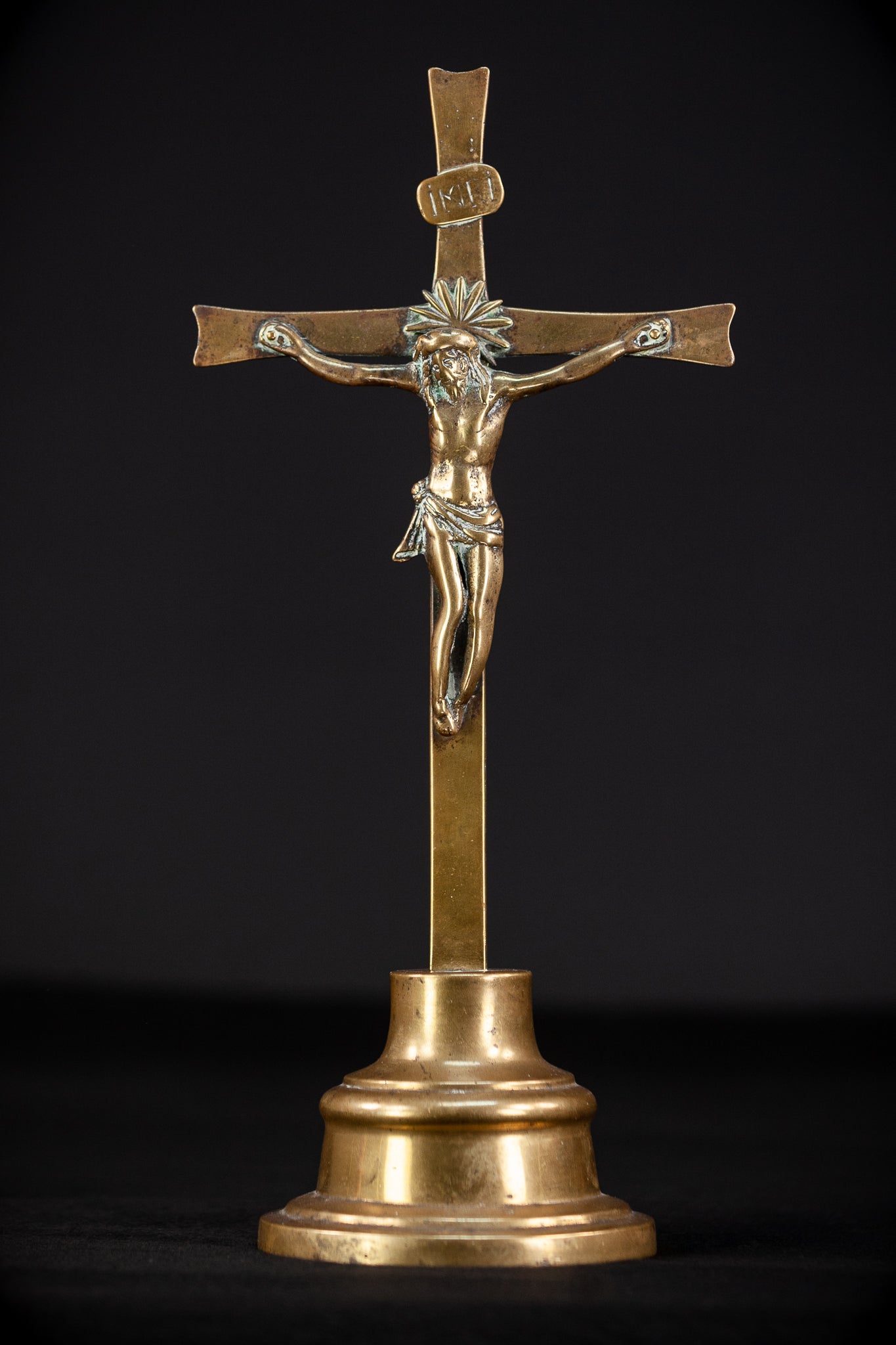 Crucifix Altar | 1400s Renaissance | 13.6"
A RARE French 15th century - renaissance bronze altar crucifix featuring wonderful Corpus​ Christi sculpture and a stepped round base. Dates back to the period of the 1400s.

General: The overall dimensions of the crucifix are height 13.6 inches (34.5 cm), width 6.3 inches (16 cm) and the base 4.5 inches (11.5 cm) wide, dimensions Jesus 4.7 inches (12 cm), width is 4.7 inches (12 cm), weight is 2.2 pounds (1 kg).

Condition: The crucifix is in good condition ........ please see also enclosed images for a condition description.