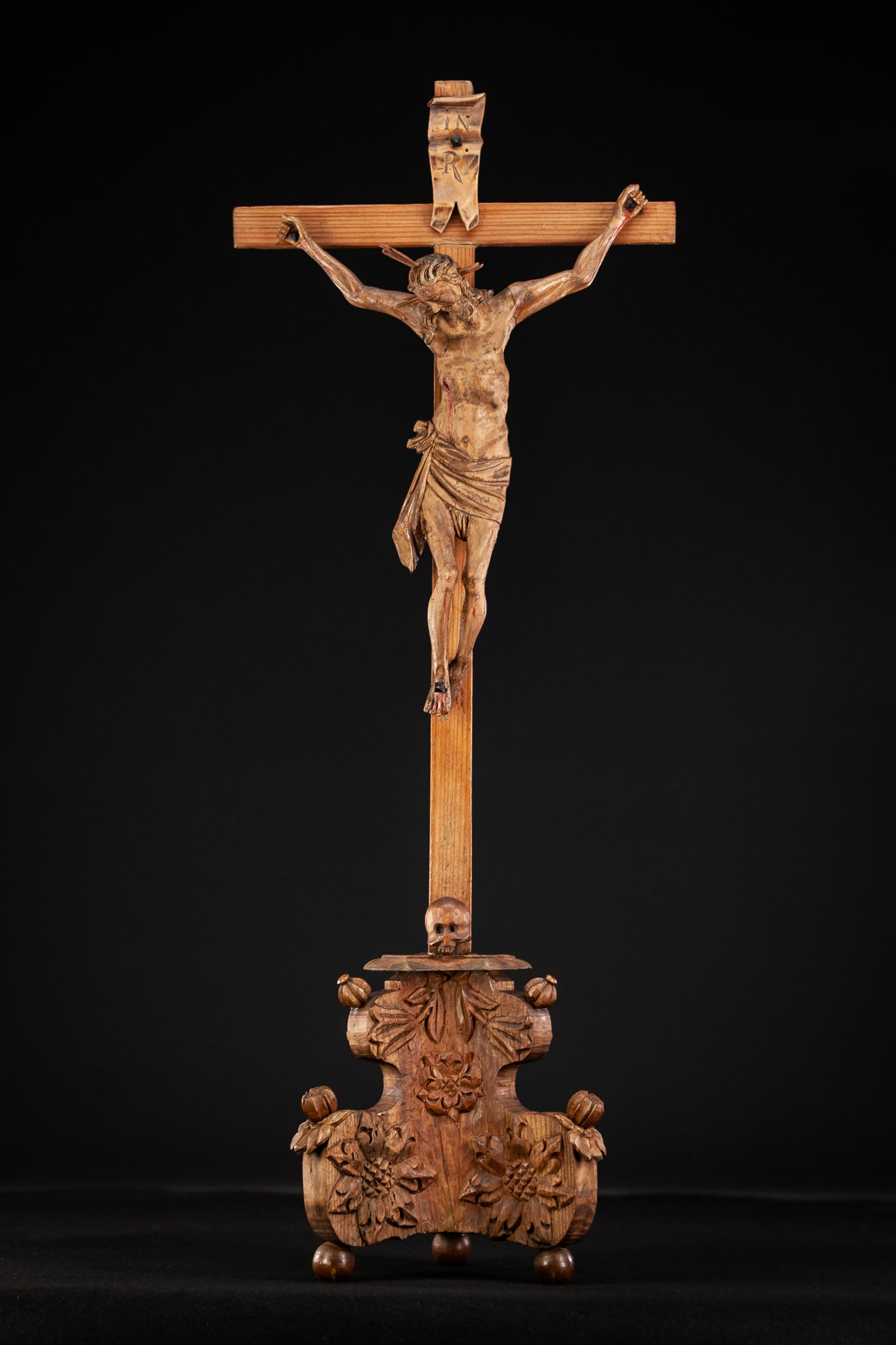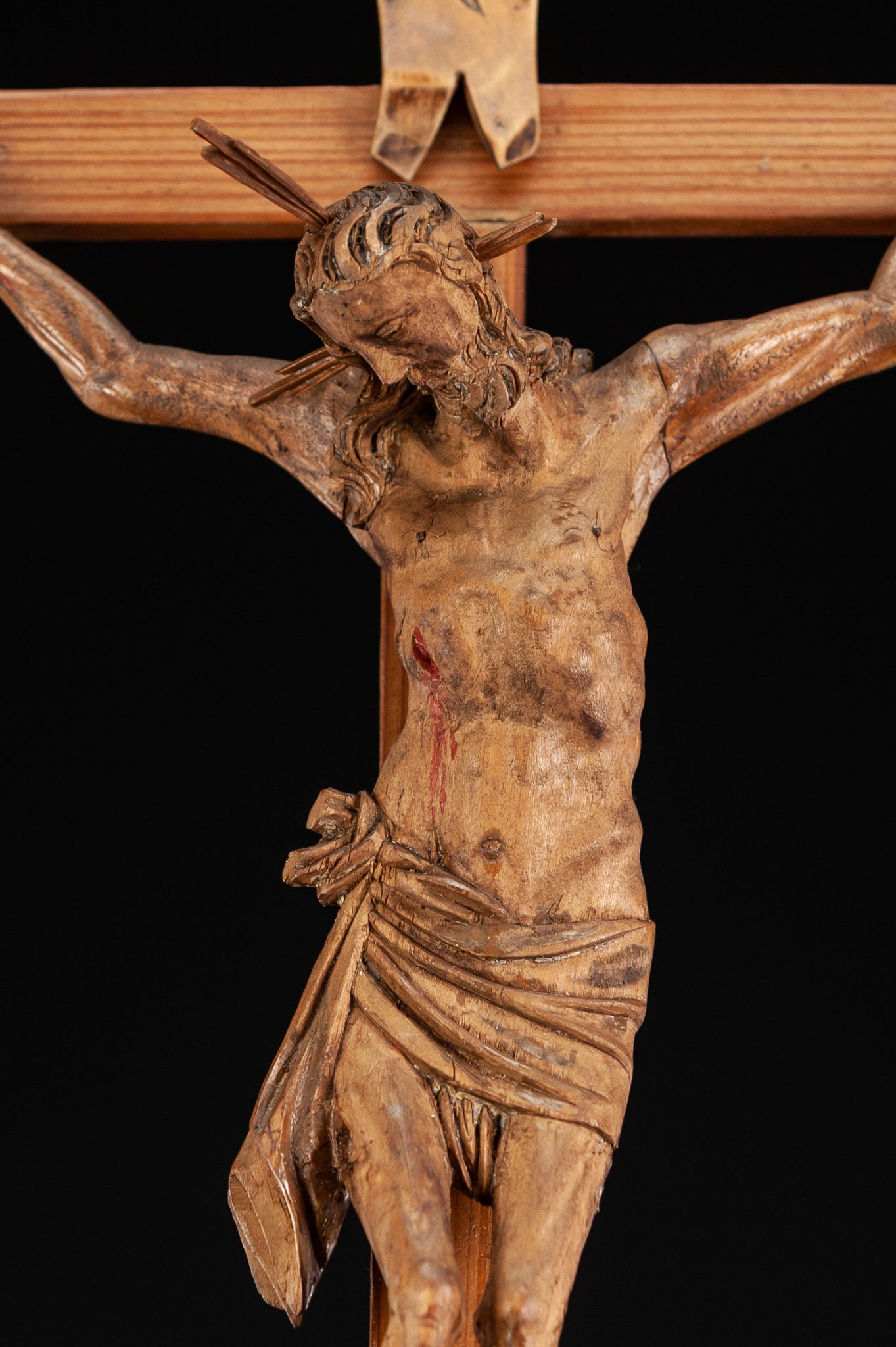 Altar Crucifix | Hell Base Jesus Christ 1600 Antique 20"
A large and RARE French antique - 17th century wooden altar crucifix featuring stunning Corpus Christi (body of Christ) carving, wonderful triangular base with floral motifs and a large skull at the bottom of the cross. Coming from a monastery in Northern France and dating back to the period of the 1600's.

General: The overall dimensions of the crucifix are height 27.2 inches (69cm), width 10.2 inches (26cm), dimensions jesus are height 12.6 inches (32cm), height head to toes 10.6 inches (27cm) width is 8.7 inches (22cm) and the base 7.1 x 7.1 x 7.1 inches (18 x 18 x 18 cm) wide.

Condition: The crucifix is in good condition with no damage besides age related wear - please see enclosed images as a part of the condition description.