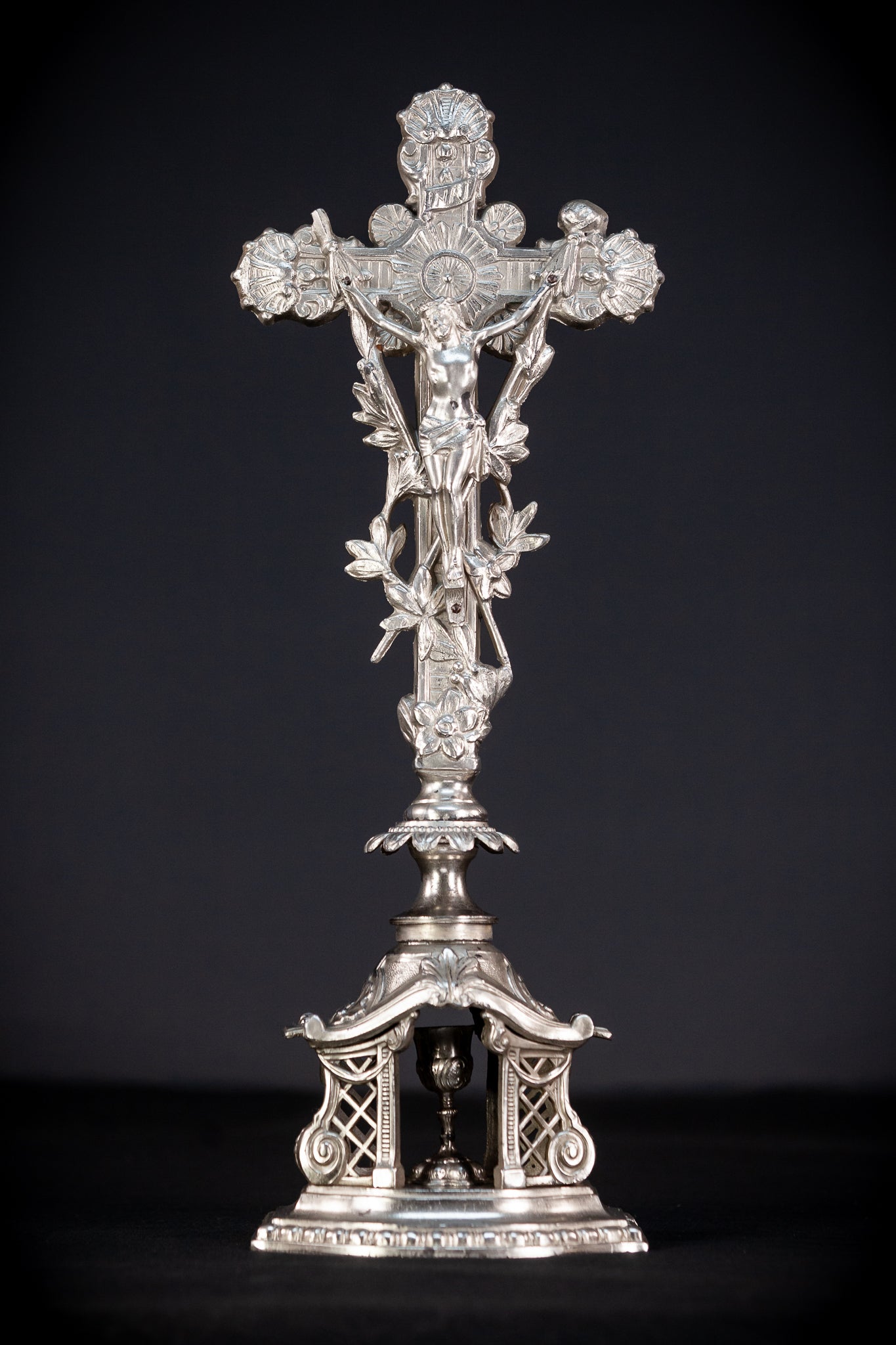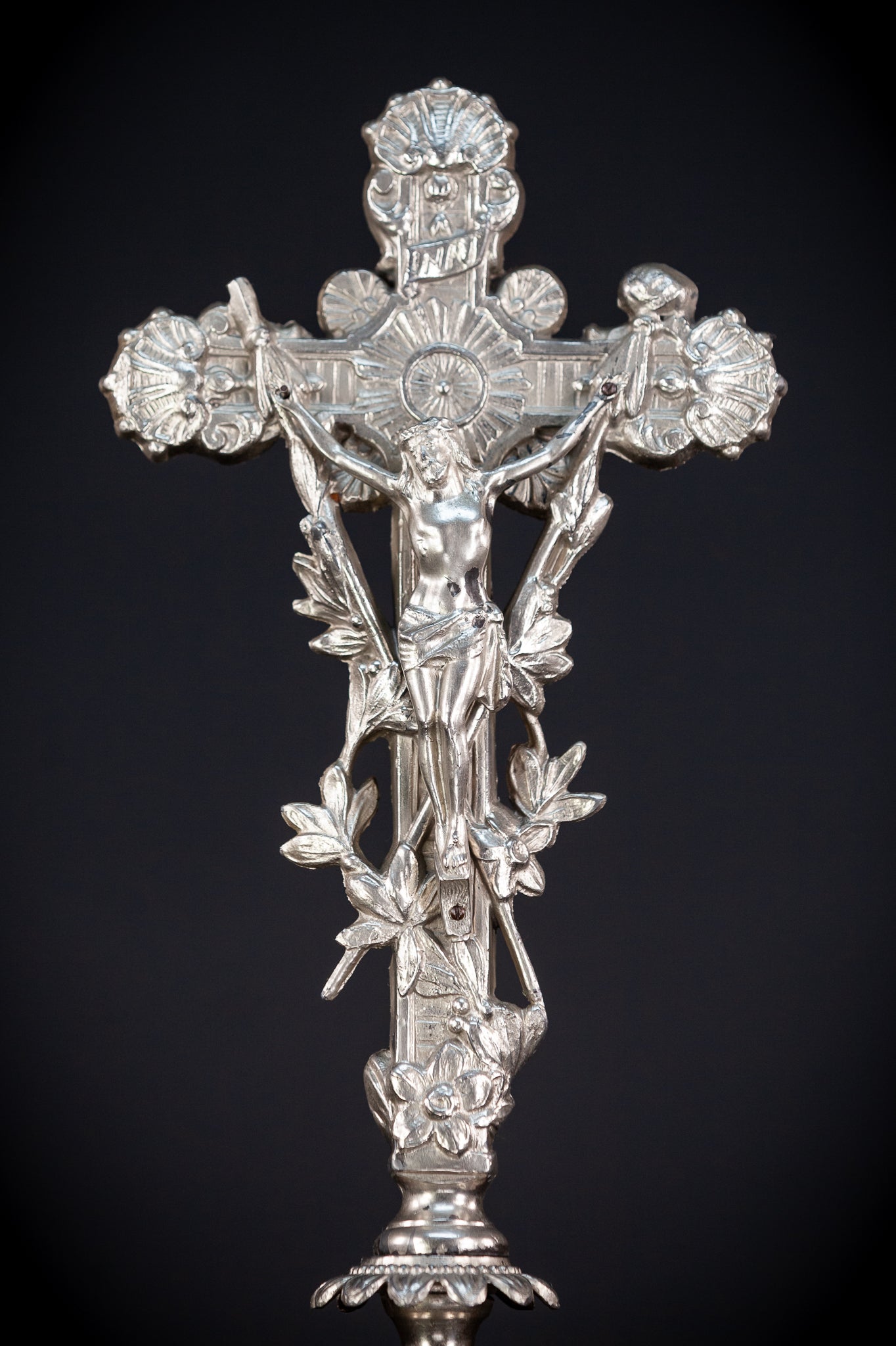 Altar Crucifix | Silvered Metal | 18.1" / 46 cm
A beautiful and very ornamental silvered metal altar crucifix featuring acanthus cross finials, Arma Christi and a wonderful base featuring a Holy Chalice / Grail vessel in the middle. Dates back to the period of early to mid 1900s.
General: The overall dimensions are a height of 18.1 inches (46 cm), a width of 7.1 inches (18cm) and the base is 5.1 inches x 6.1 inches (13 cm x 15.5 cm) wide.
Condition: The crucifix is 
in good condition with no damage besides age-appropriate wear ........ please see also the enclosed images as a part of the condition description.