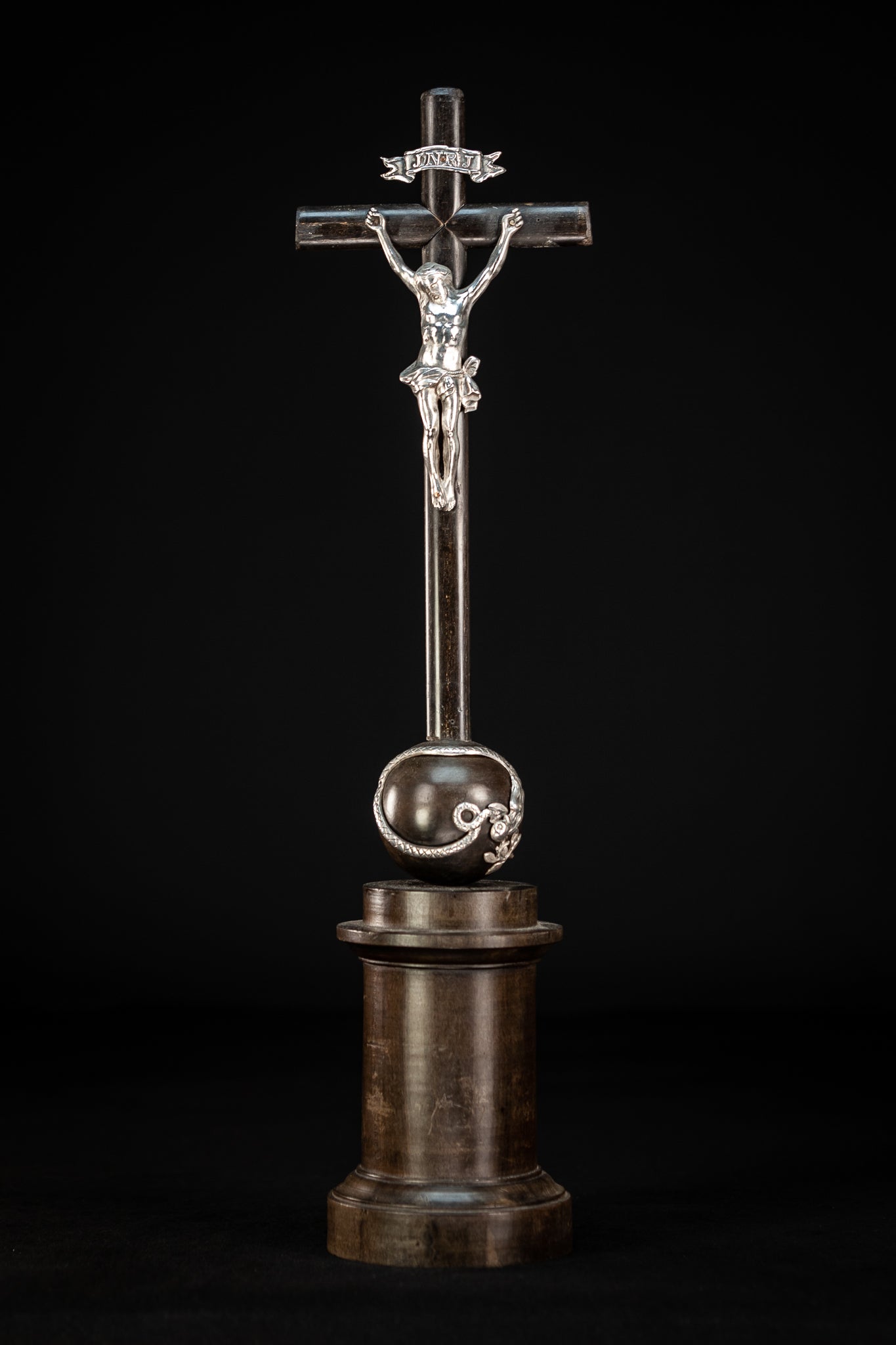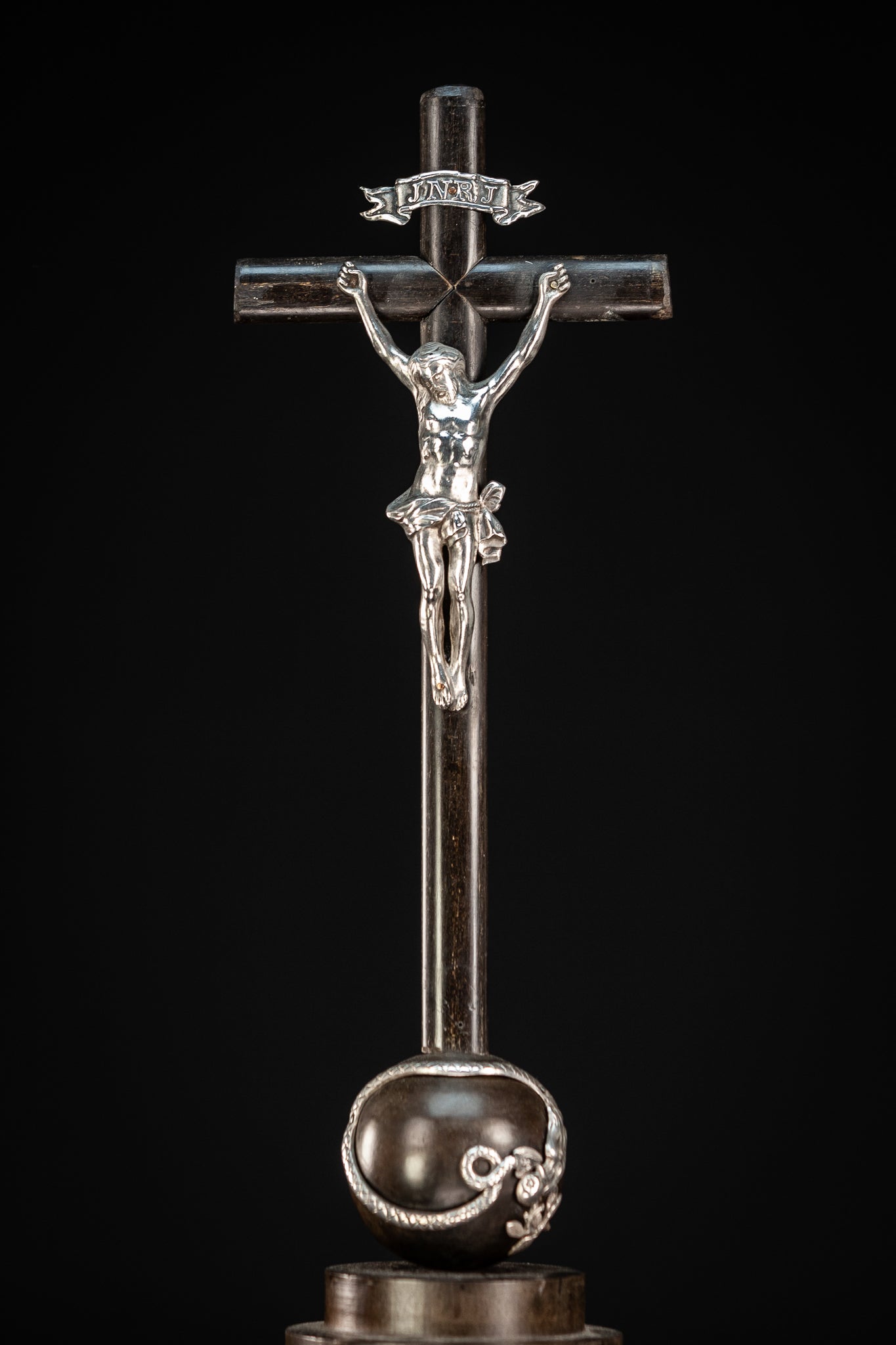 Altar Crucifix 1800s | Solid Silver Jesus Christ 18.1"
A beautiful French antique wooden altar crucifix featuring solid sterling silver (tested): Corpus Christi (Body of Christ), serpent and INRI sign. This crucifix is coming from a monastery in France and is dating back to the period of the mid to late 1800's.

General: The overall dimensions of the crucifix are height 18.1 inches (46 cm), width 4.7 inches (12 cm), base 3.9 inches (10 cm), dimension of Corpus Christi are height 4.7 inches (12 cm), width 2.6 inches (6.5 cm).

Condition: The crucifix is in very good condition ........ please see also enclosed images as a part of the condition description.