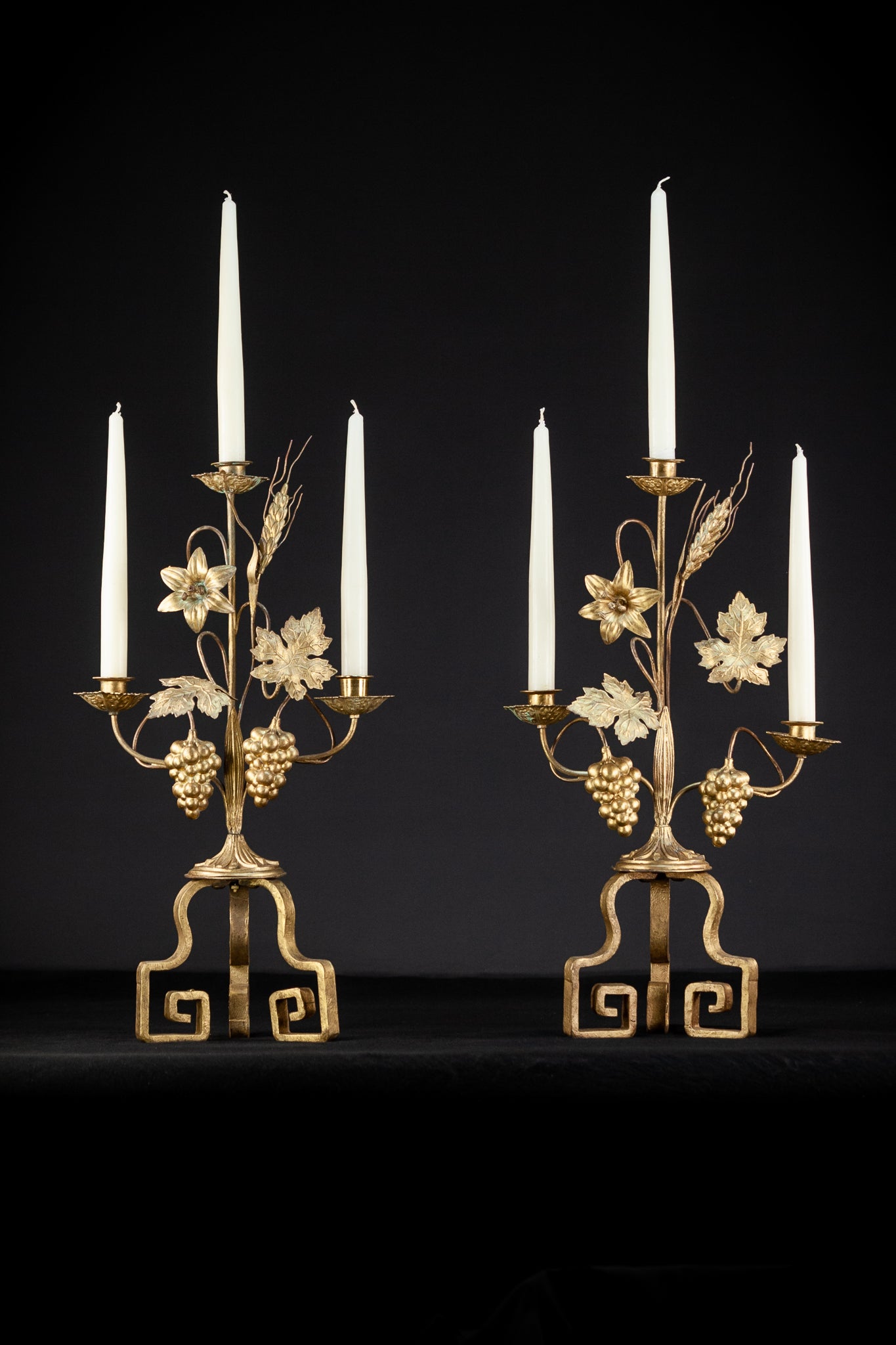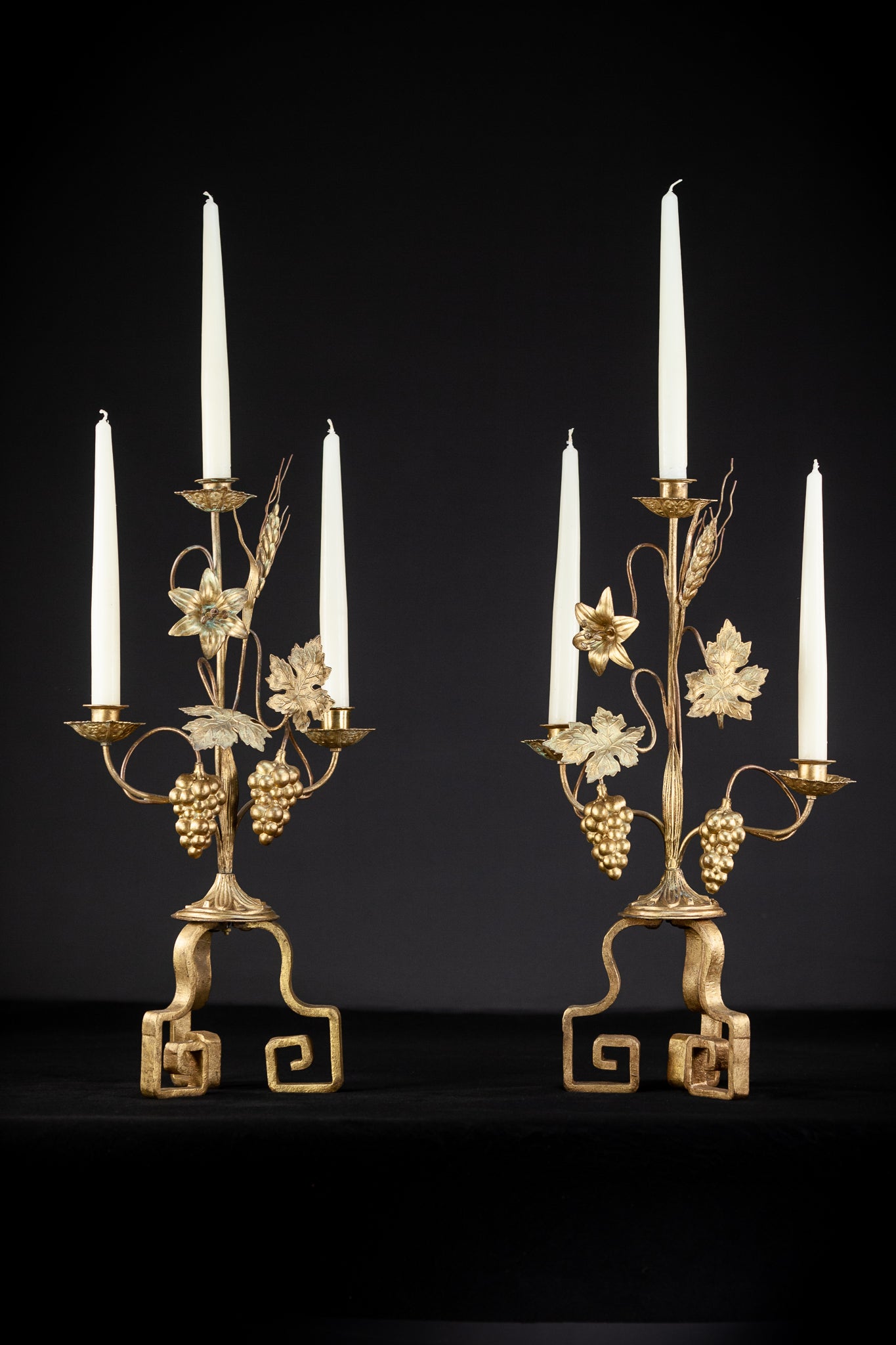 Pair od Candelabras / Altar Vases | Bronze and Brass | Vintage 19.7" / 50 cm
A beautiful pair of bronze and brass altar vases wonderfully decorated with grapes, orange blossoms, grape leaves and corns supported by decorative scrolled bases. The arms / branches of the vases are intentionally made of brass (which is a bit softer than bronze) so they can be adjusted / bent to the desired position. Date back to the period of the early 1900s.

General: The overall dimensions of each vase are a height of 19.7 inches (50 cm), width is 10.6 inches (27 cm) and the depth of the base is 7.1 inches (18 cm).

Condition: The vases are in good condition ......please see photos for condition as 1 picture is worth 1000 words.