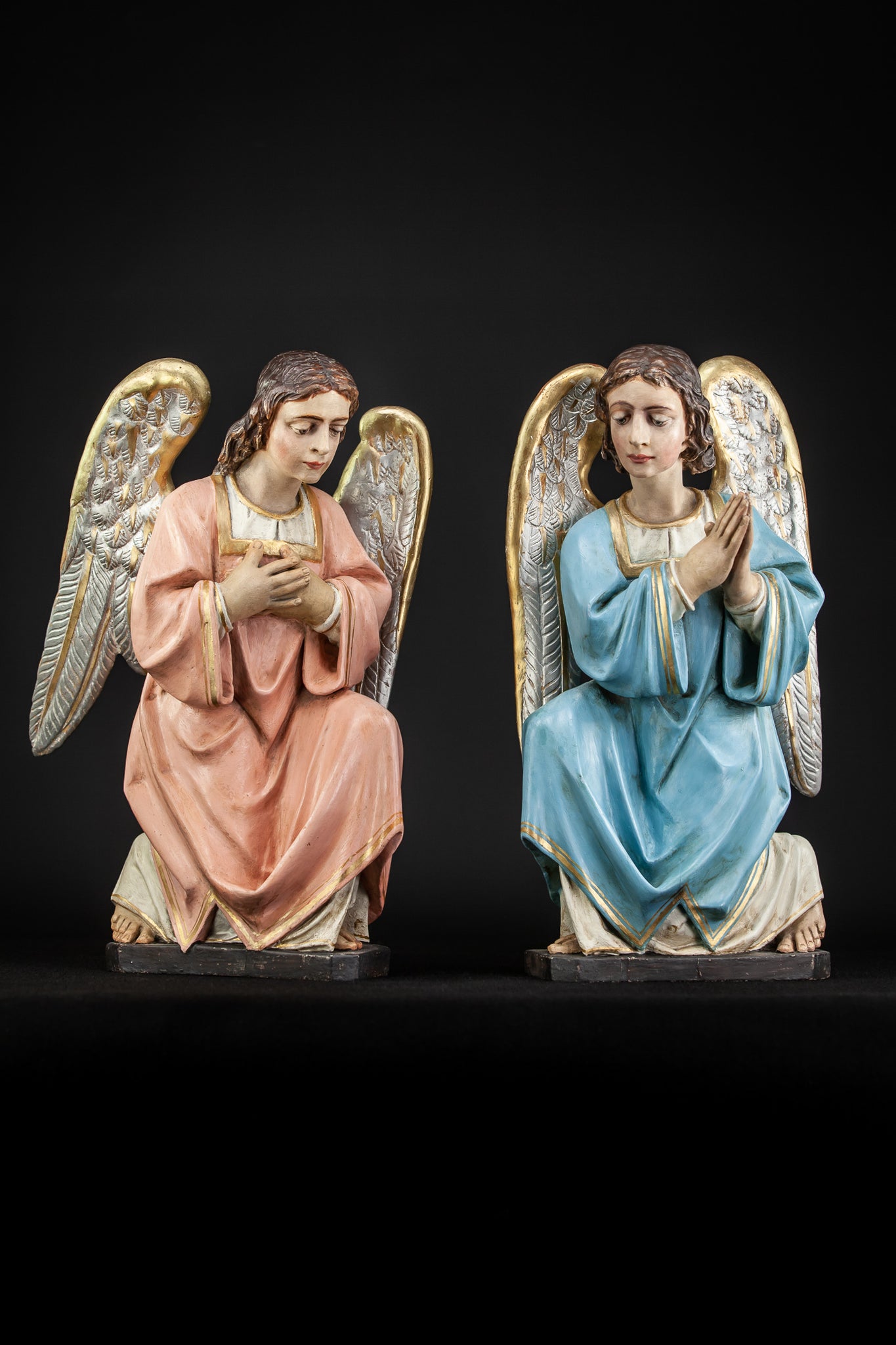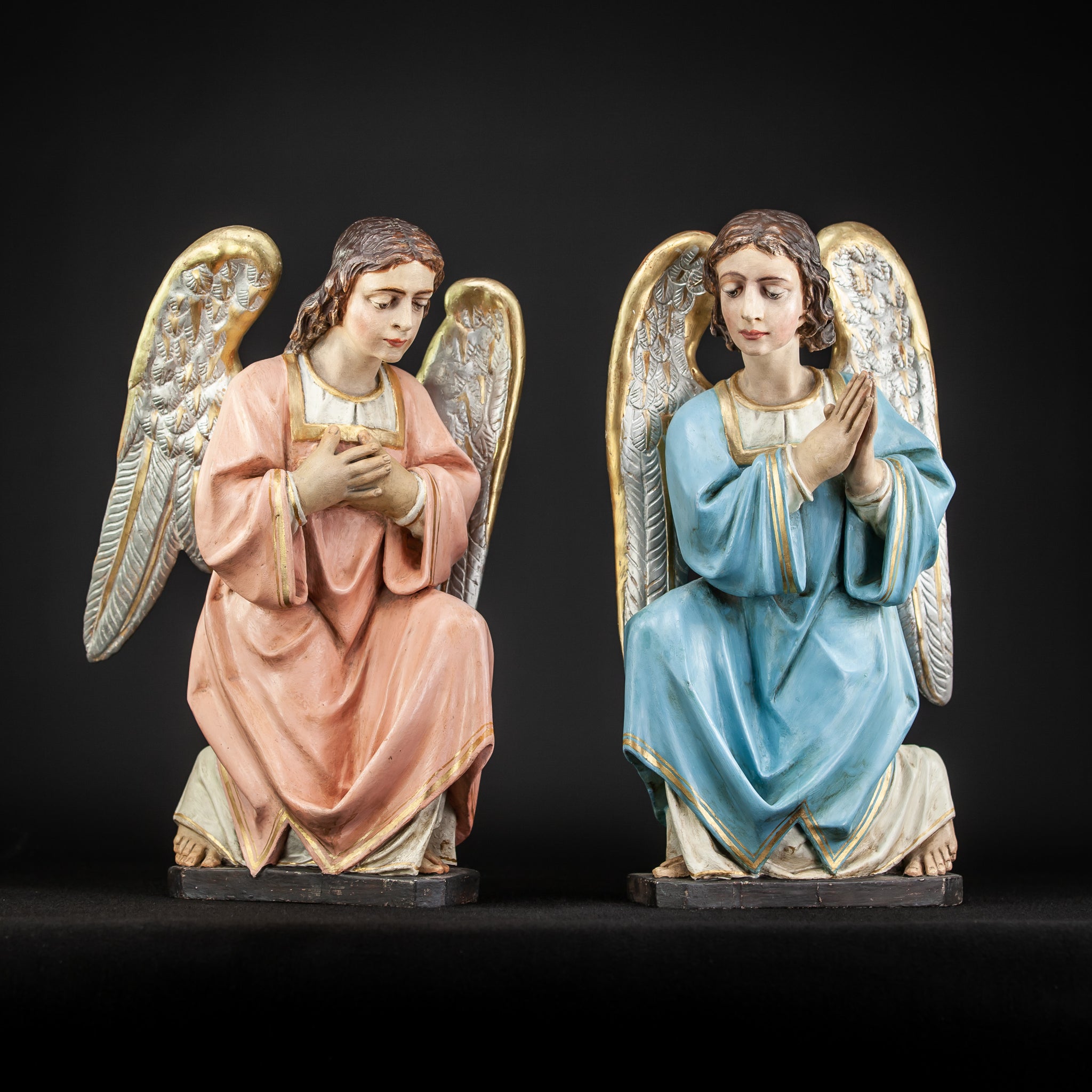 Pair of Antique Wooden Altar Angels | 18.3"
An extremely RARE, large and absolutely beautiful antique church wood sculptures depicting a pair of winged Angels Outstanding wood carving workmanship, very charming pair of angels wonderfully polychromed. The Angels originate from France and are dating back to the period of the 1700's / 1800's.

General: The overall height with stand id 18.3 inches (46.5cm), width 12.2 inches (31cm) and 9.8 inches (25cm) , depth 7.5 inches (19cm) and 7.9 inches (20cm) base is 8.3 inches (21cm) x 3.9 inches (10cm)

Condition: In good condition with no damage only age appropriate wear - some gilding repair - please see enclosed images.