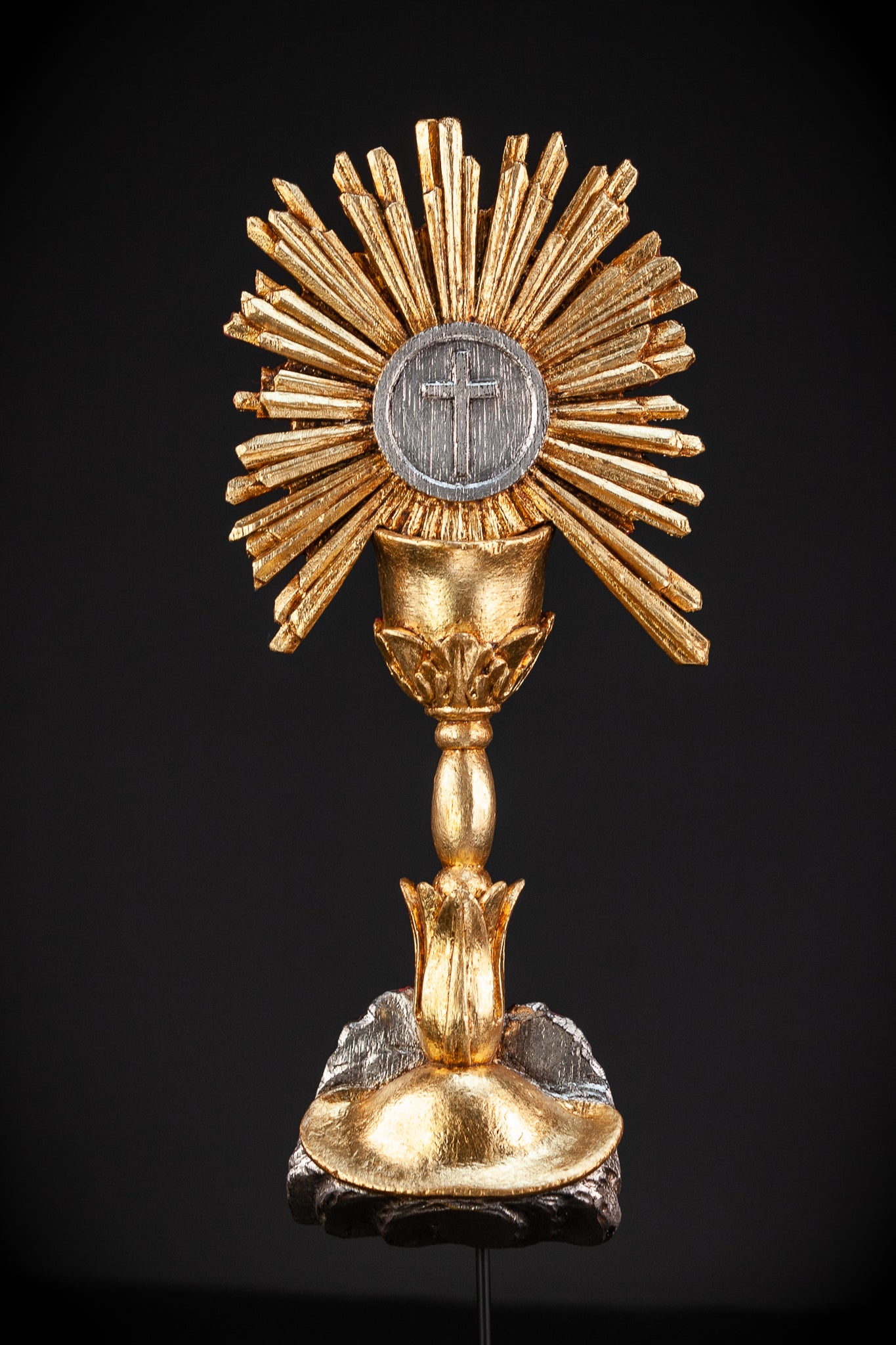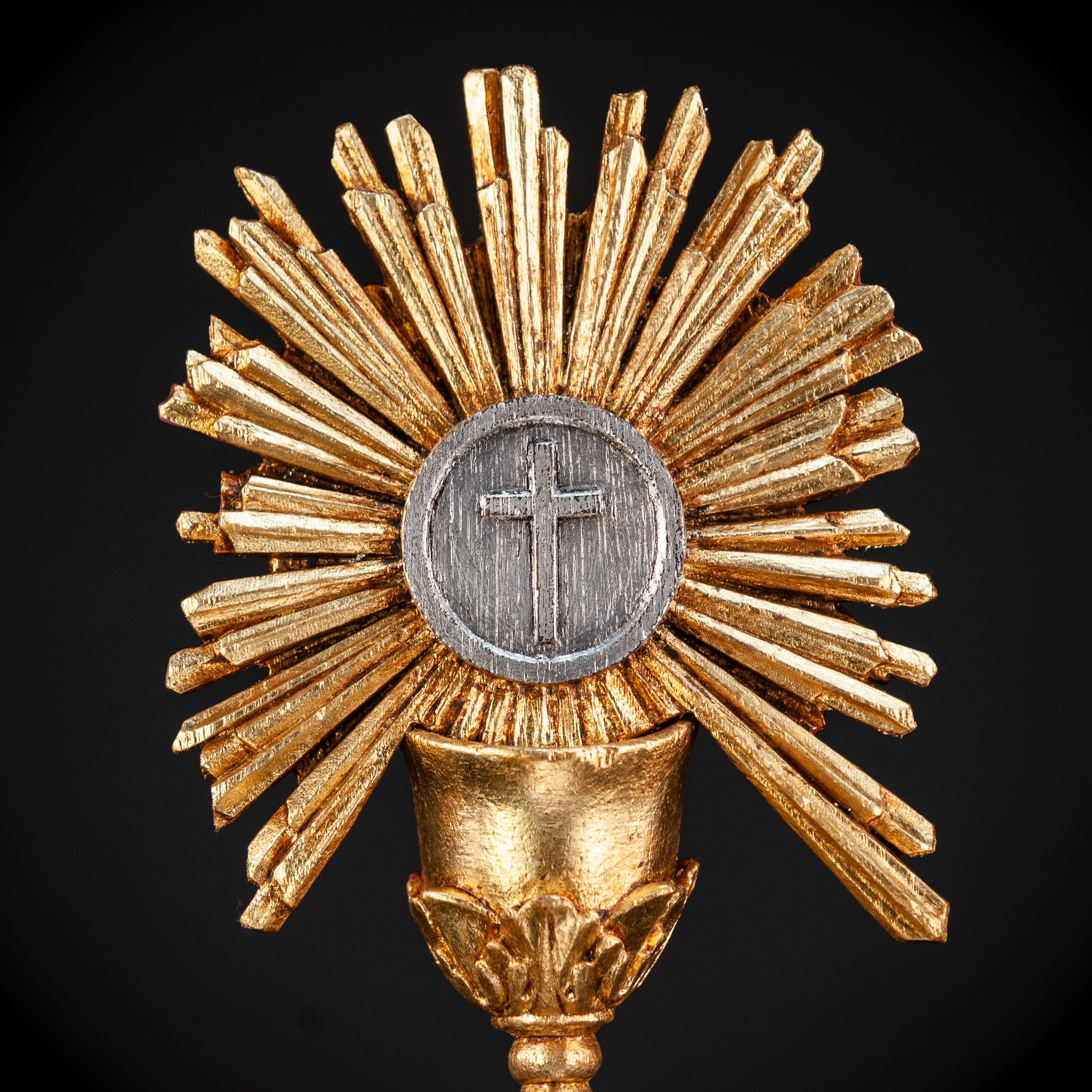 Communion Chalice Antique Wood | 16.9"
A RARE and beautiful French antique woodwork depicting Communion Chalice - Host Cup in the clouds (silver plated) with gilded rais around the host (silver plated). The Chalice
sculpture is currently mounted on the bespoke metal display stands and can be easily removed and displayed hanging. Dates back to the period of the mid 1800s.

General: The height with stand is 20.1 inches (51 cm). The Chalice dimensions is a height of 16.9 inches (43 cm) a width of 7.1 inches (18 cm) and the depth is 2 inches (5 cm). The metal base is 3.9 inches (10 cm) wide. The weight 2.4 pounds (1.1 kg).

Condition: The Chalice is in good condition with no damage only are-related wear - please see also enclosed images as a part of the condition description.