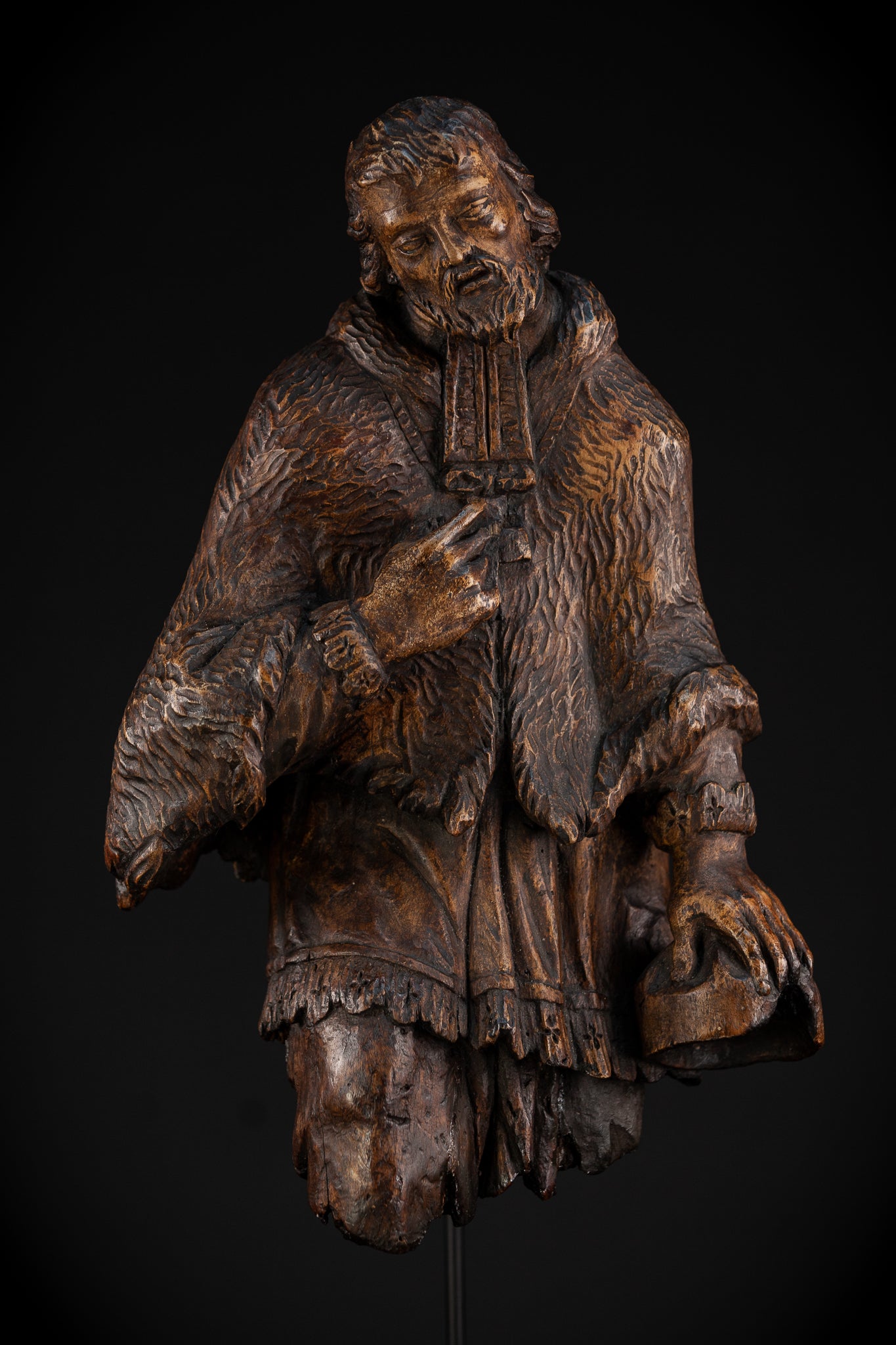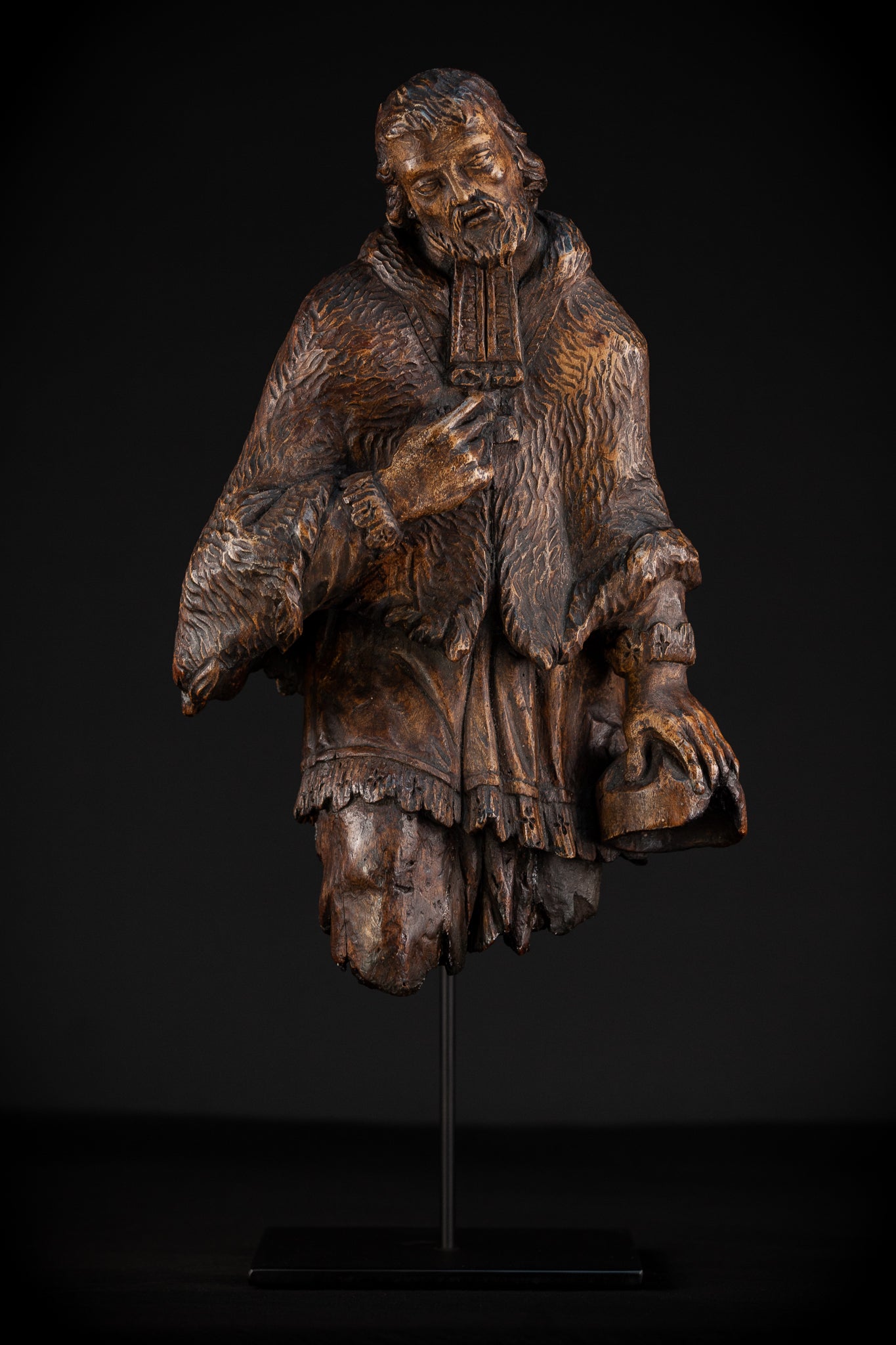 St John of Nepomuk 1700s | 19.3"
A RARE and beautiful antique wooden torso of sculpture depicting Saint John of Nepomuk (also known as Jan Nepomucky, John Nepomucene, Johanes Nepomuk), Saint of Bohemia. The sculpture is currently mounted on the bespoke metal display stands for which it can be easily removed and displayed hanging. It comes from French monastery and dates back to the 1700s.

General: The height with the stand is 25 inches (63.5 cm). The sculpture dimensions are a height of 19.3 inches (49 cm) a width of 12.6 inches (32 cm) and a depth of 7.1 inches (18 cm). The metal base is 7.9 inches (20 cm) wide. The weight is 15.4 pounds (7 kg).

Condition: The sculpture is in good condition taking in mind it is a torso - burn to the priest's biretta, damage to the fingers, solid professionally conserved condition - no crumbling or peeling - please see also enclosed photos as a part of the condition description.