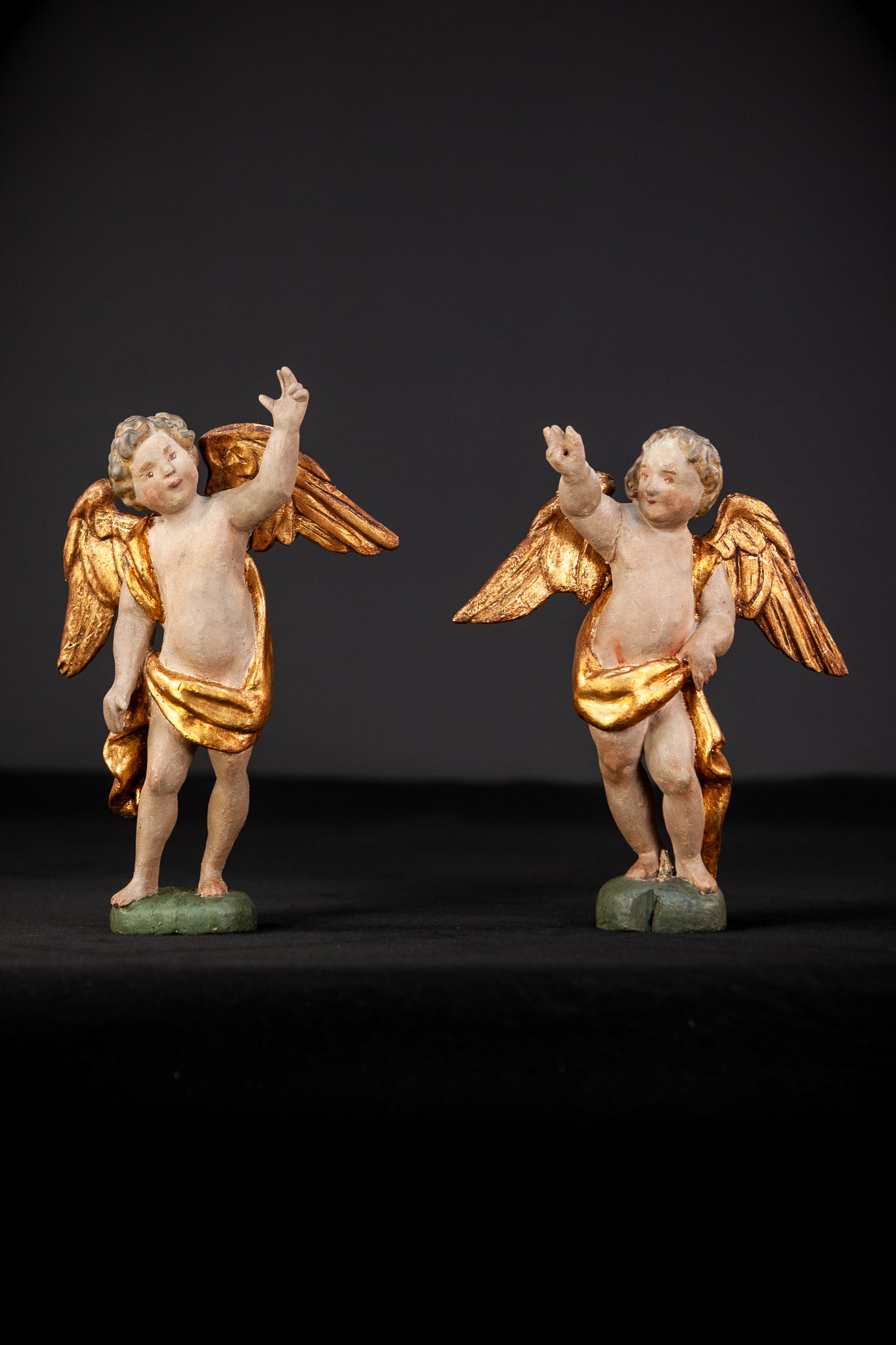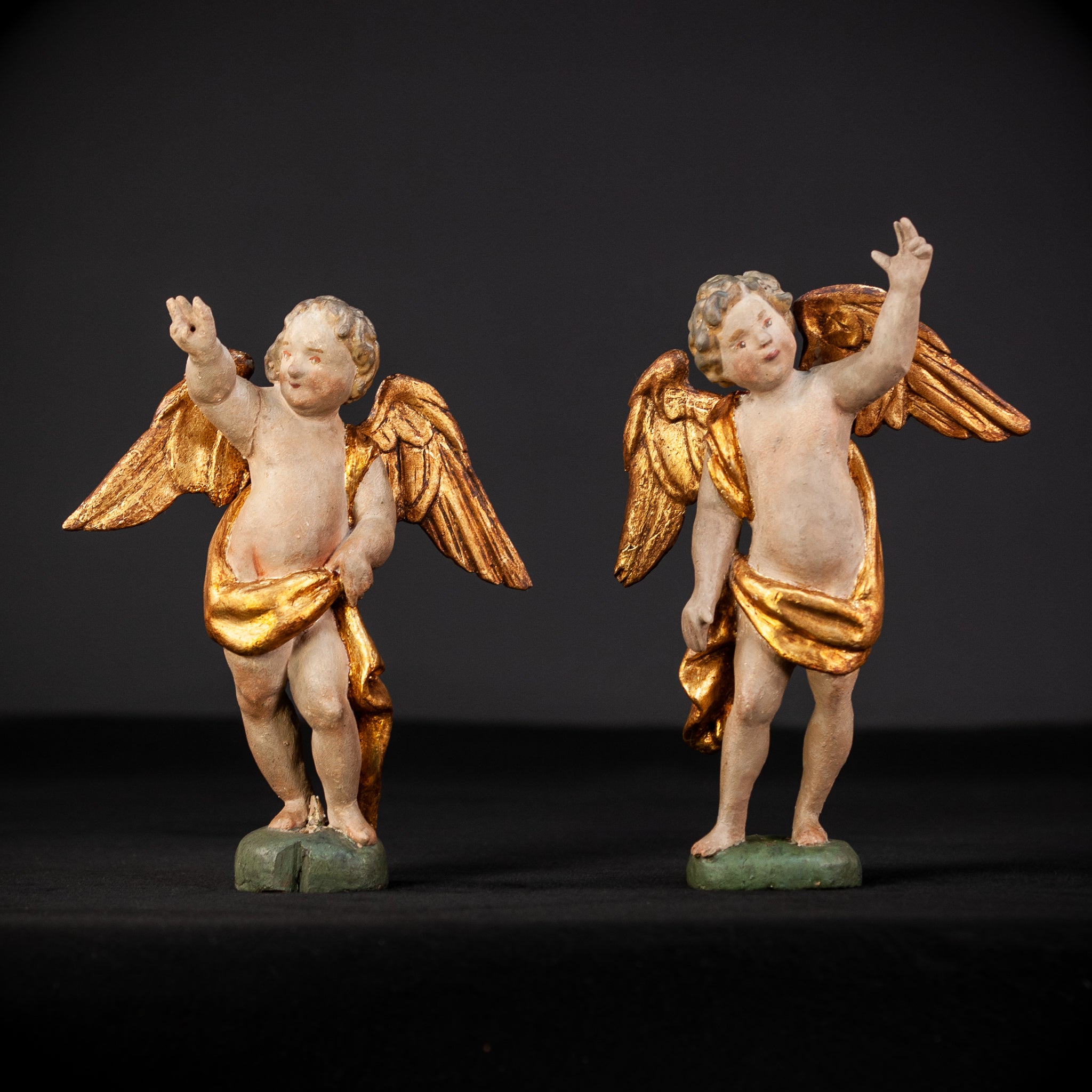 Angel Sculpture Pair | Wood Statue | 10.2"
A pair of a beautiful French antique wooden sculpture depicting a full-body winged Angel. ​Stunning antique woodwork artistry wonderfully polychromed and gilded with delightful facial expressions. These Angels come from a convent in France and dates back to the mid 1800s.

General: The overall dimensions are a height of 10.2 inches (26 cm) a width of 7.5 inches (19 cm).

Condition: These angela sculptures is in good condition with no damage besides age-related wear ....... please see also enclosed images as a part of the condition description.