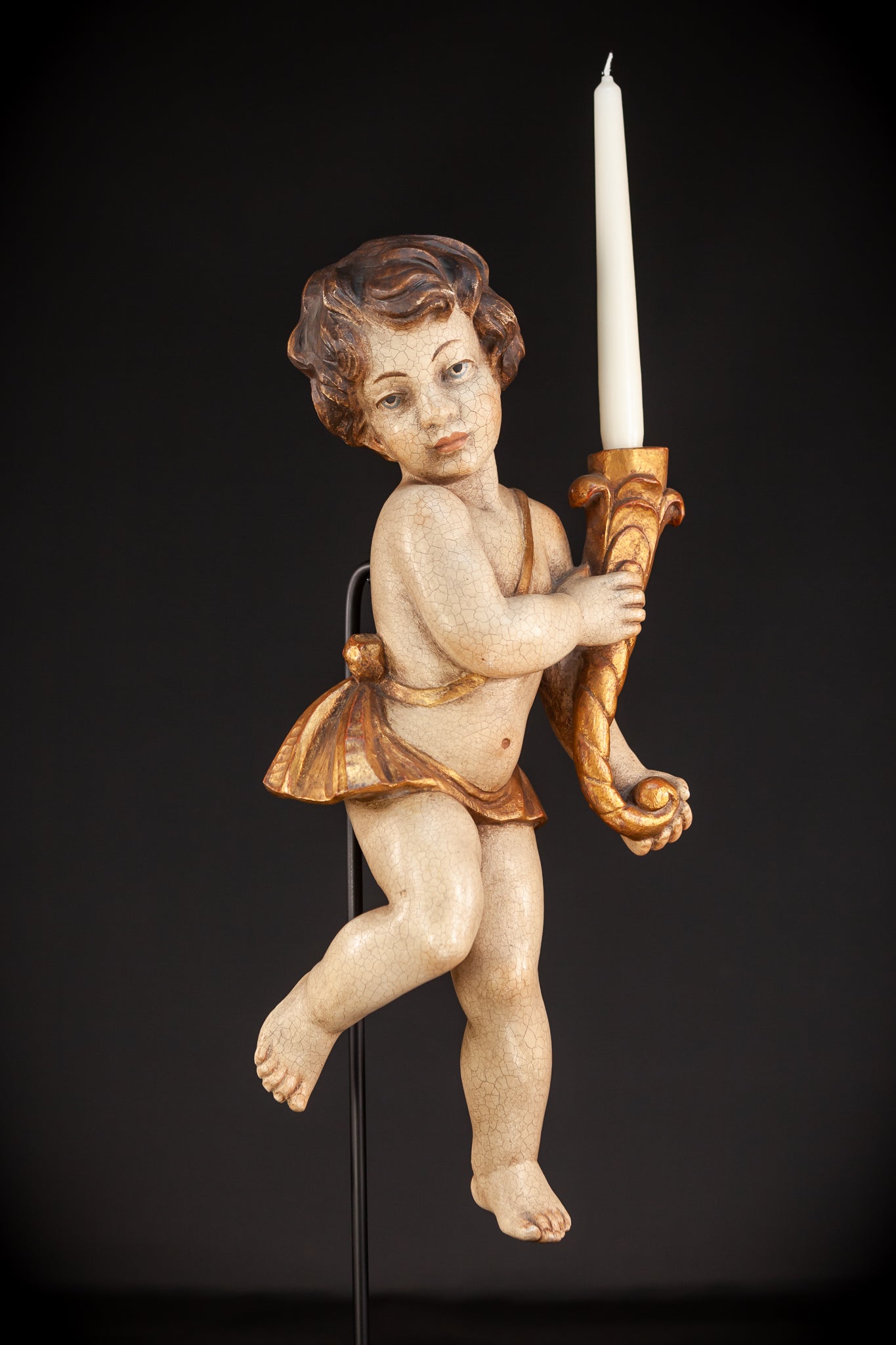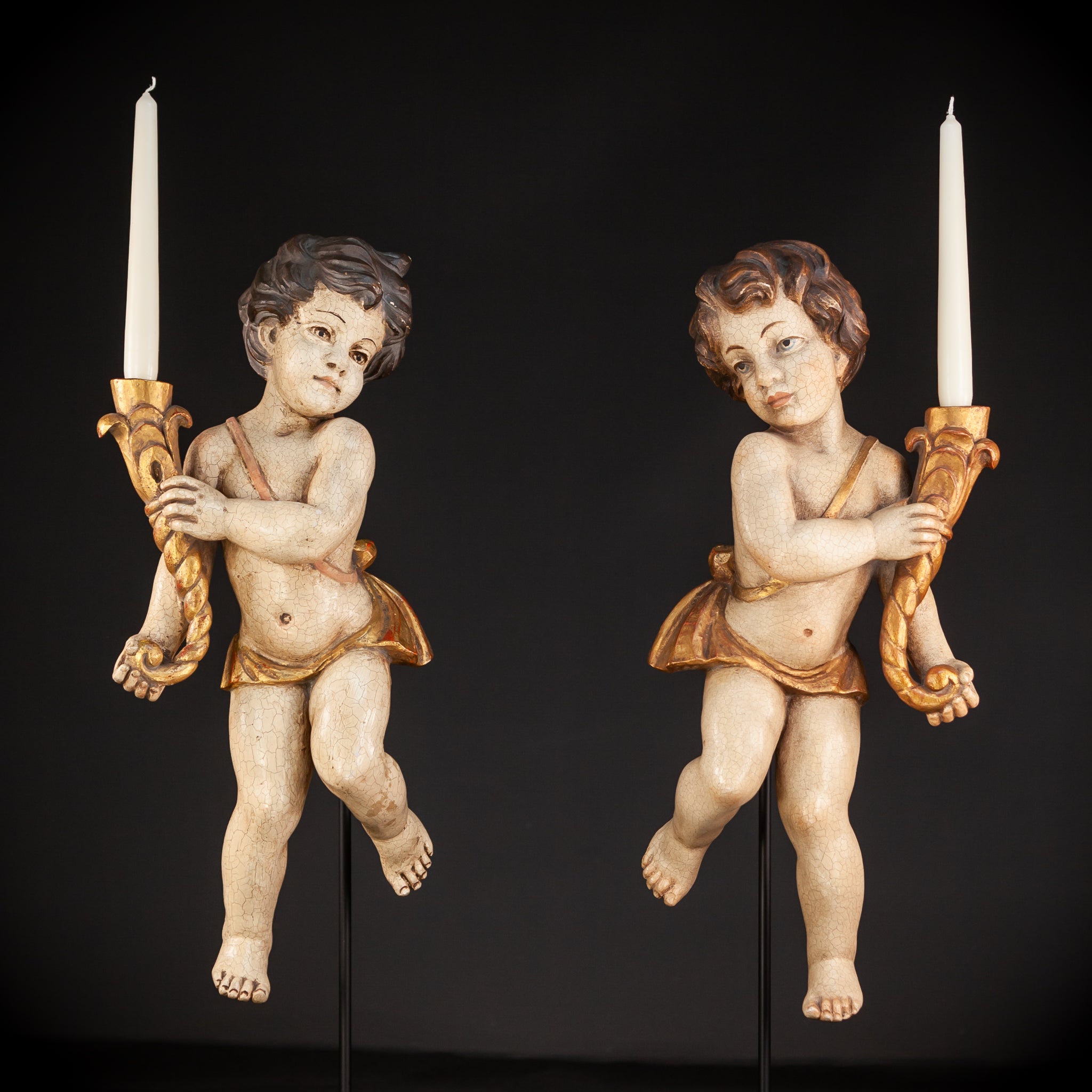 Angel Candle Bearing Wooden Sculpture | mid 1900s Vintage | 20.3" / 51.5 cm
A large and beautiful Italian vintage (mid 1900s) candle / torch bearing Angel / Putto / Cherub. Great woodwork artistry wonderfully polychromed (painted in colour) and gilded. If you are interested in buying a pair, this Angel has a matching pair Angel (see the enclosed images) which you can find in my shop. The Angel is currently mounted on a bespoke metal display stand from which it can be easily removed and displayed hanging. This Angel sculpture dates back to the period of the mid 1900s.

General: The overall height with the stand is 23.6 inches (60 cm). The overall dimensions of the Angel sculpture are a height of 20.3 inches (51.5 cm), a width of 10.2 inches (26 cm) and a depth of 6.3 inches (16 cm). The metal base is 5.9 x 5.9 inches (15 cm x 15 cm) wide and the weight is 6.4 pounds (2.9 kg).

Condition: This Angel statue is in good condition with no damage - some polychrome and gilding touch-ups ......... please see also enclosed images as a part of the condition description.