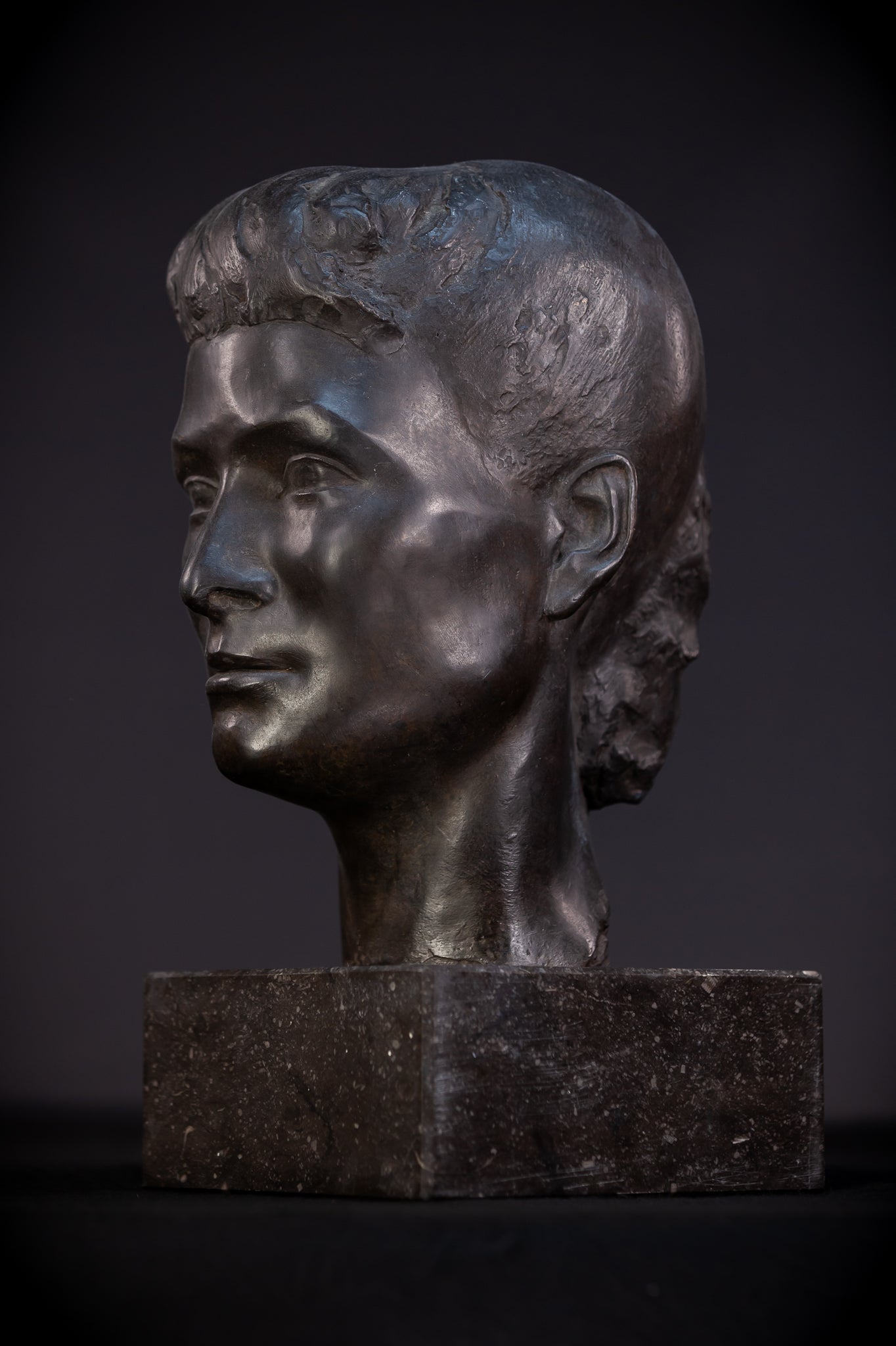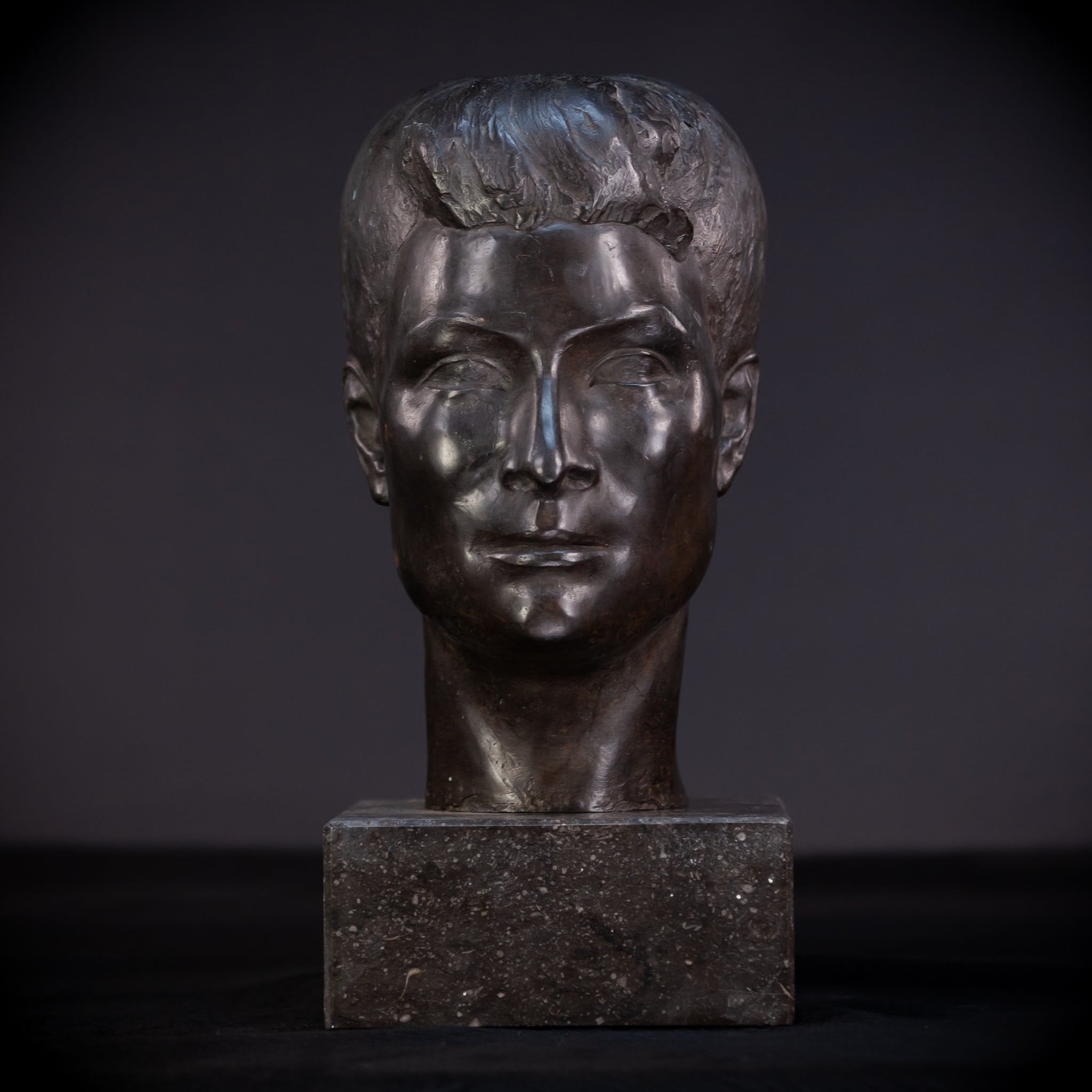 Bronze Bust of Lady by Leon Batardy | 15.4" / 39 cm - 31.3 pounds / 14.2 kg
A RARE bronze sculpture depicting a young Lady by sculptor Leon Batardy (1895 - 1951). Originally from Brussels, Leon Batardy studied Applied Arts in Maredsous with his brother Herman. Both took over the foundry created by their father, Leon, as a sculptor, taking particular care of the artistic part. In 1923 he exhibited a series of busts at the Paris Salon. The bronze bust is set on a marble base and the whole setting w 14.2 kg. For that reason, the delivery will require a special shipping option that will take longer time. The sculpture dates back to the early 1900s.

General: The overall dimensions of the sculpture are a height of 15.4 inches (39 cm), overall dimensions of the bust are a height of 11.8 inches (30 cm), a width is 6.5 inches (16.5 cm) and a depth of 8.9 inches (22.5 cm), and a base is 3.1 x 7.1 x 7.1 inches (8 cm x 18 cm x 18 cm) and the weight is 31.3 pounds (14.2 kg).

Condition: The statue is in good condition with no damage besides age-related wear ....... please see the enclosed images as a part of the condition description.