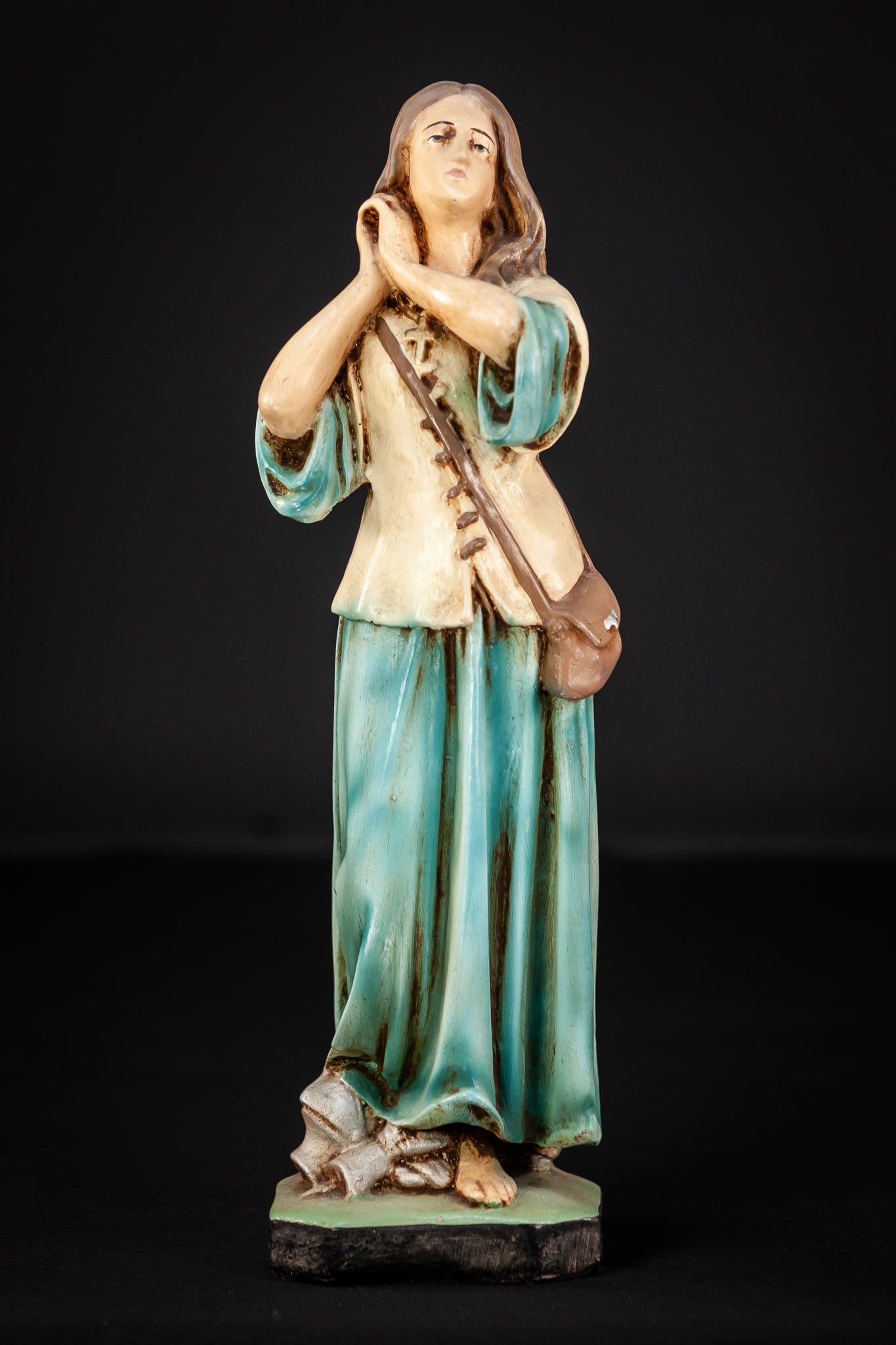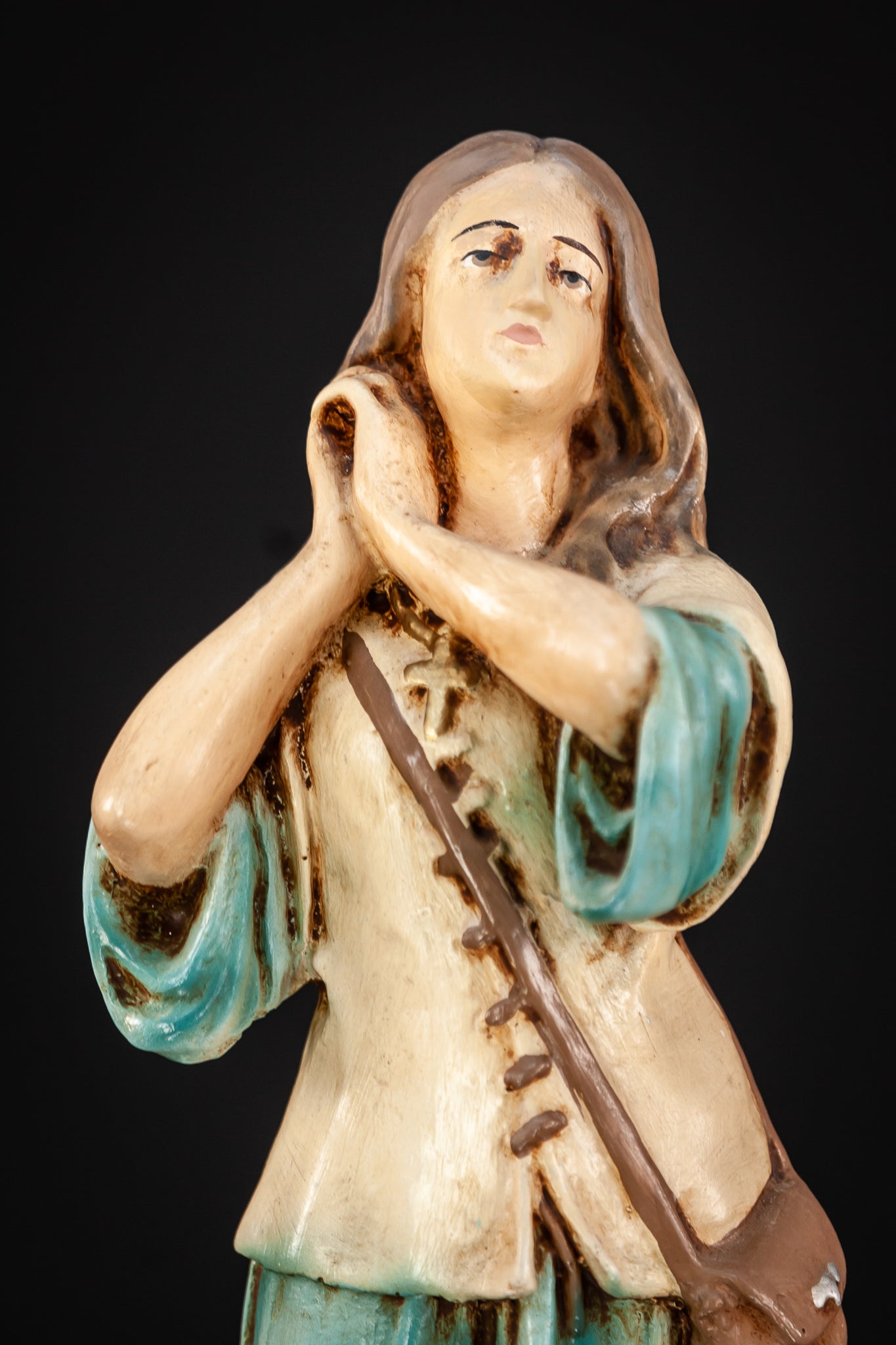 St Joan of Arc Plaster Statue | 16"
A beautiful plaster statue depicting Joan of Arc - Jeanne d'Arc, also known as The Maid of Orleans. The saint patron of soldiers, prisoners, martyrs, captives and France. Dates back to the period of the mid 1900's.

General: The overall dimensions are height 16.5 inches (42cm), width is 5.1 inches (13cm).

Condition: The statue is in very good condition with no damage besides age appropriate wear ....... please see enclosed images for condition.