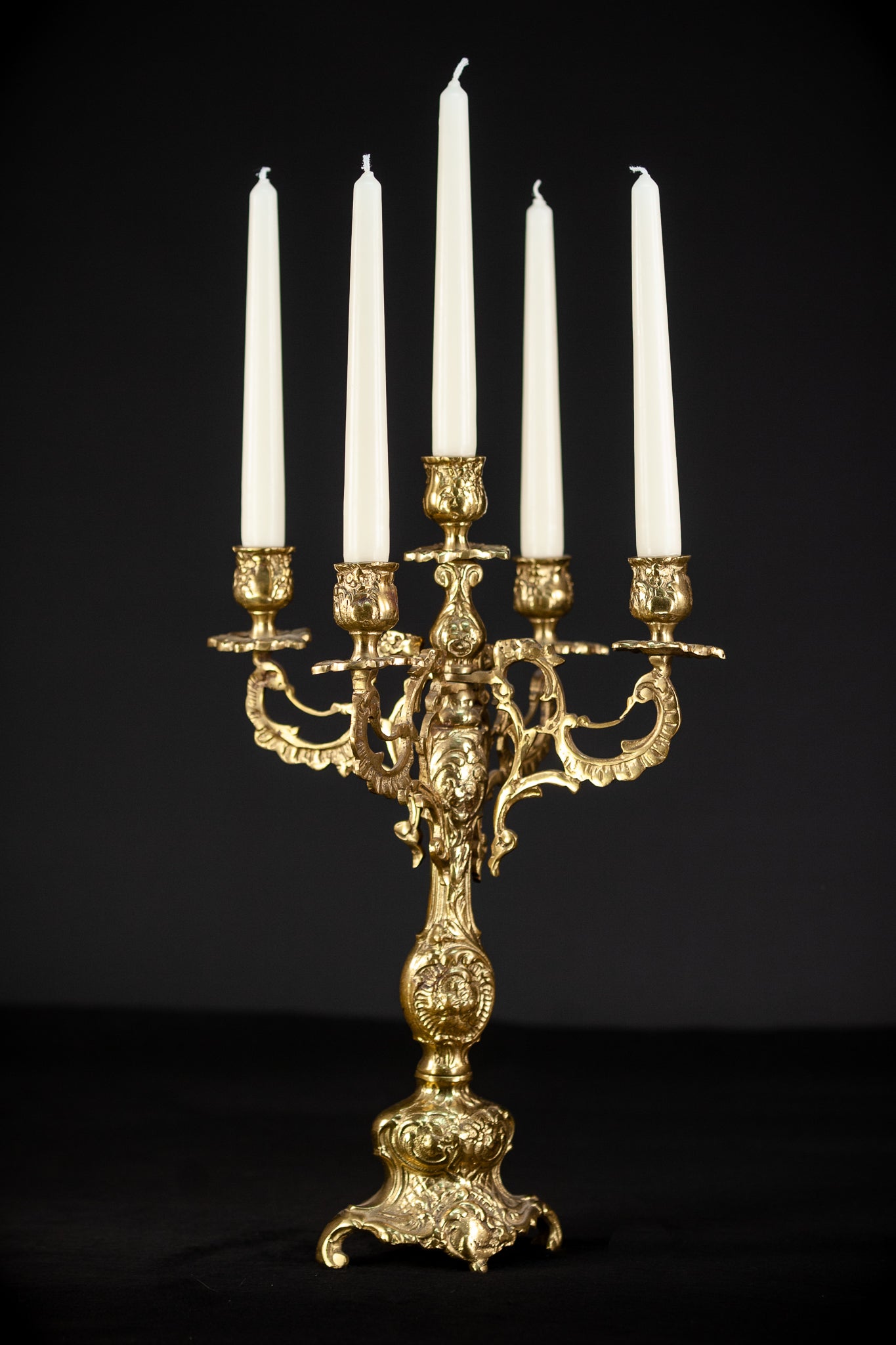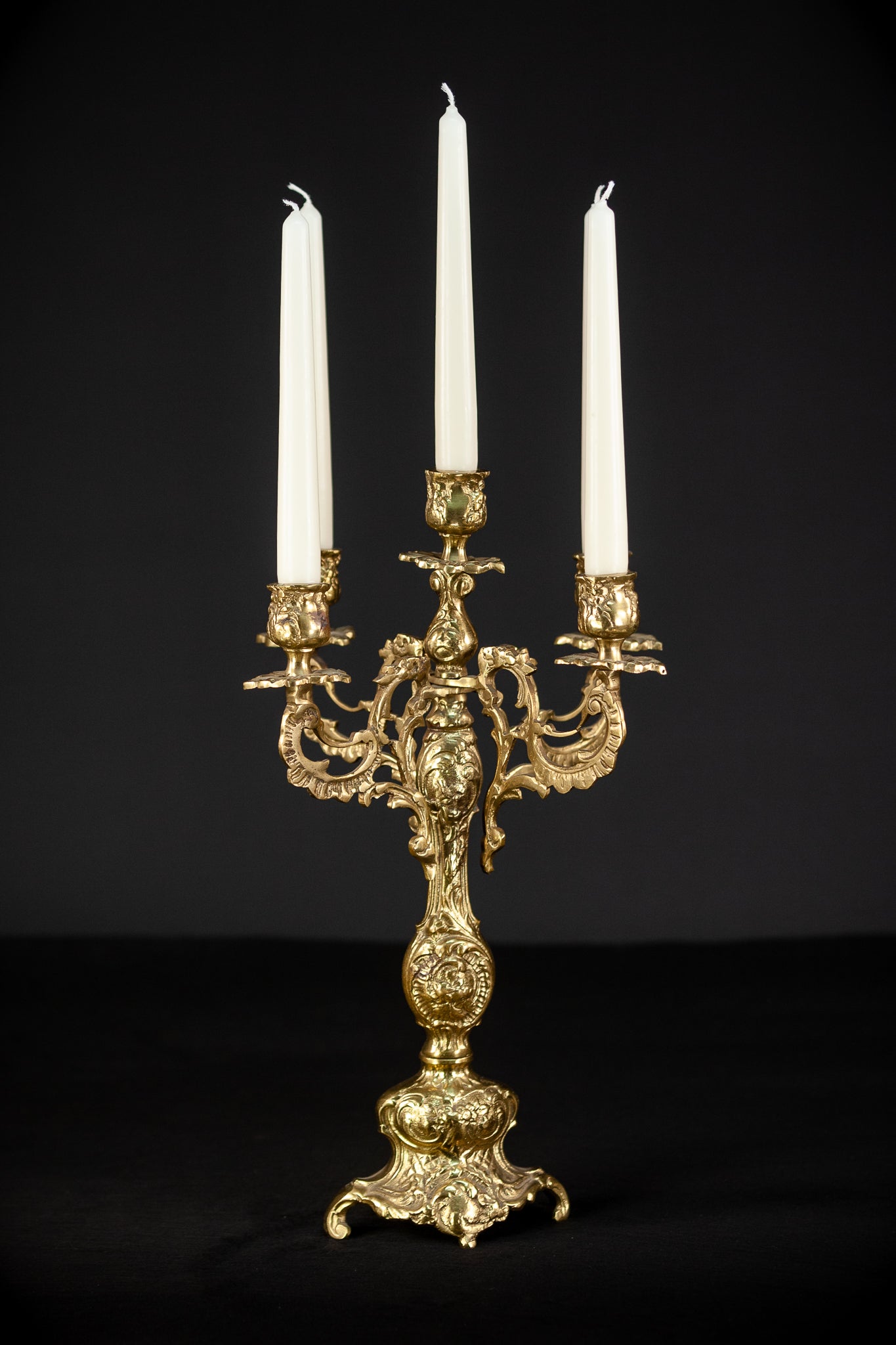 Bronze Vintage Candelabra 15.8'' / 40 cm
A beautiful French baroque gilded bronze 5 lights / arms candelabra wonderfully decorated with rocaille and floral motifs. All the sconces, drip pans and arms can be detached / unscrewed for wax cleaning (hair dryer or heat gun recommended). Solid and heavy bronze candelabra weighing 5,3 pounds (2,4 kg). Dates back to the period of the early to mid 1900's.

General: The overall dimensions of the the candelabra are a height of 15,8 inches (40 cm), and a width is 10,8 inches (27,5 cm). The metal base is 5,1 inches (13 cm) wide and the weight is 5,3 pounds (2,4 kg).

Condition: These candelabra is in very good condition with no damage besides age appropriate wear ....... please see also enclosed images as they are part of the condition description.