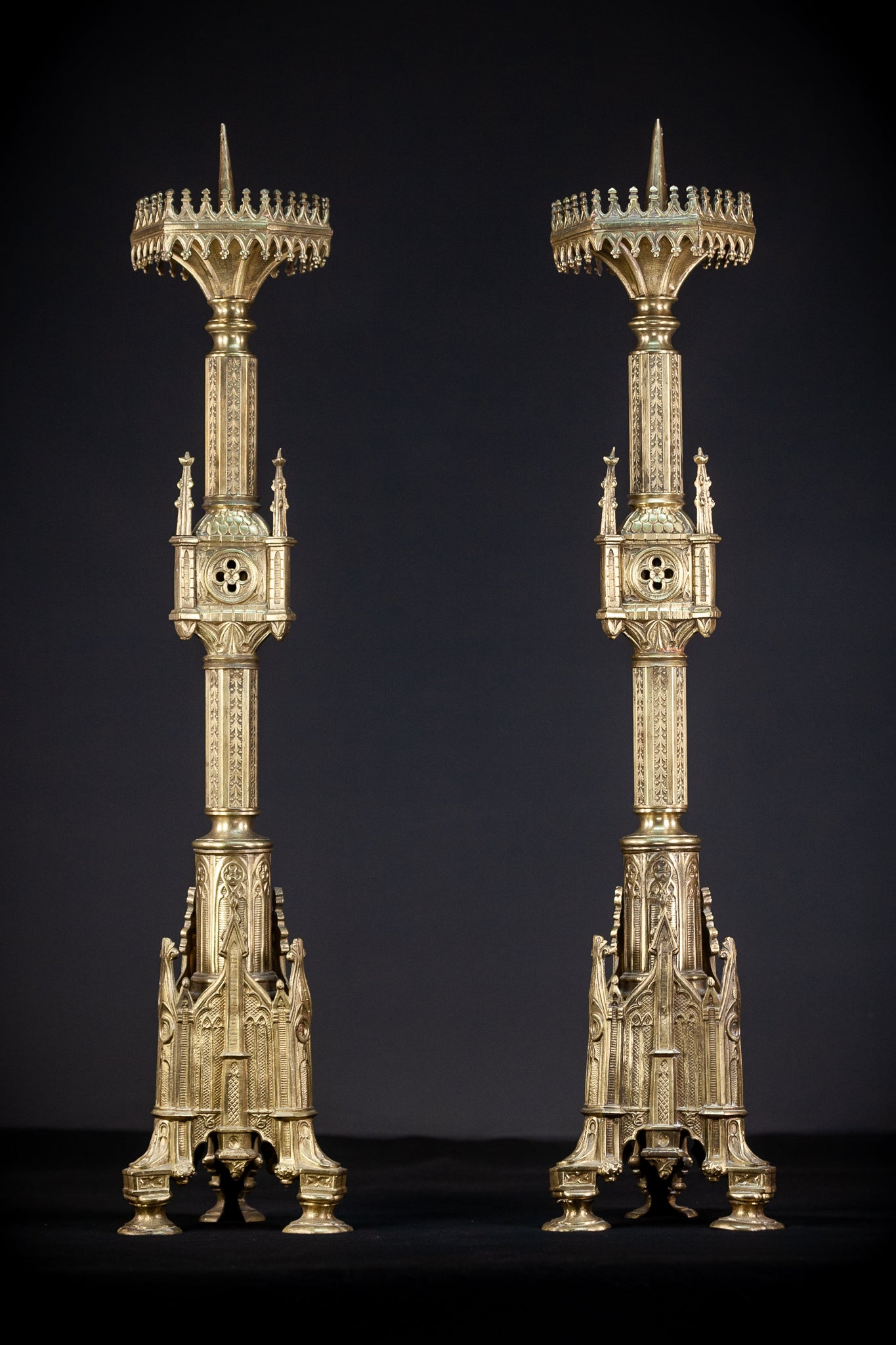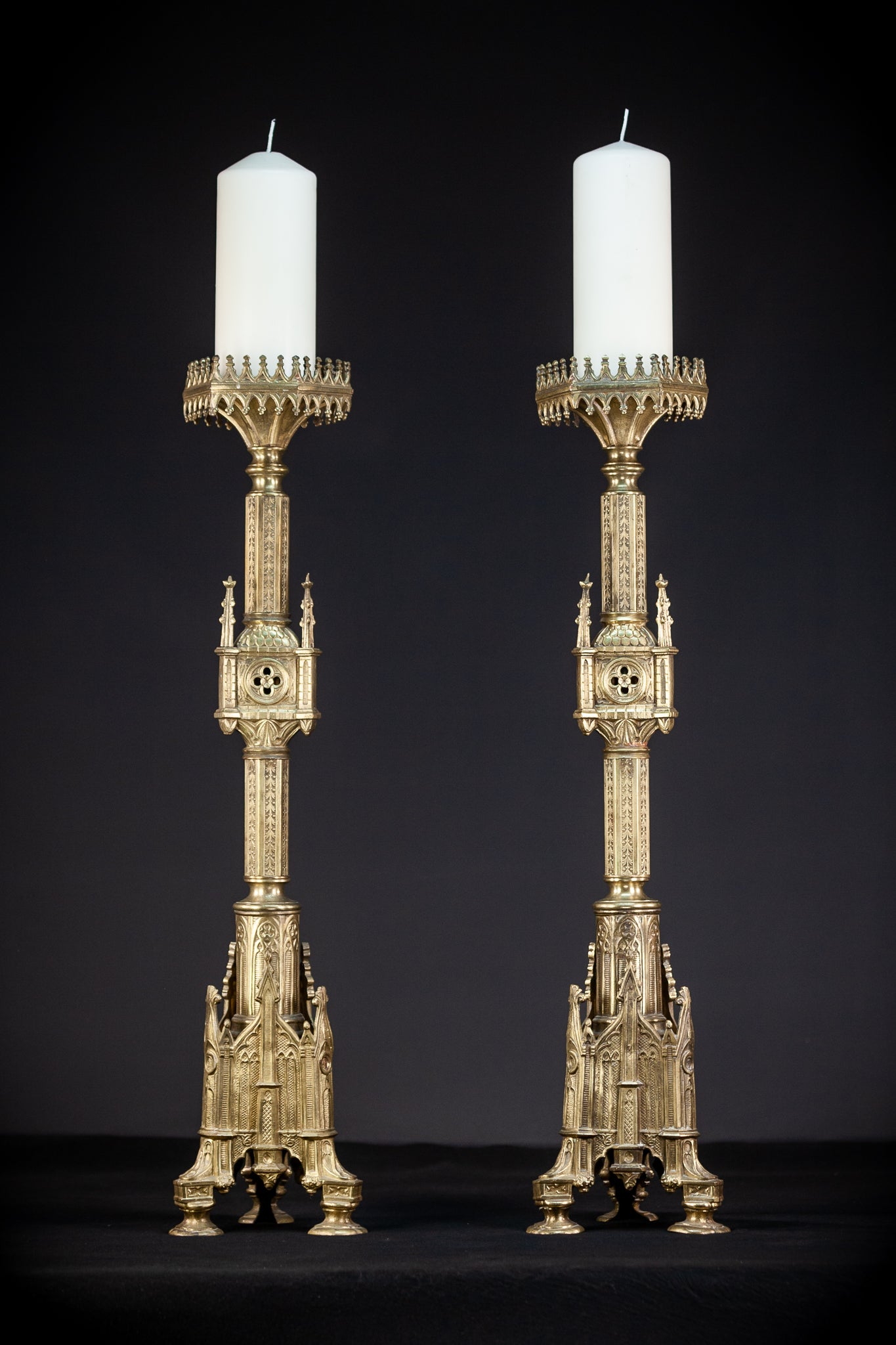 Pair of Gilded Bronze Candlesticks | 1800s Antique | 28.7" / 73 cm
A RARE and beautiful French pair of antique gilt bronze altar candlesticks featuring a wonderful gothic cathedral base. Date back to the period of the mid to late 1800s.

General: The overall dimensions are a height of 28.7 inches (73 cm), a height without the candle spike of 26.6 inches (67.5 cm), a width of 6.3 inches (16 cm) and the base is 6.3 inches (16 cm) wide. The drip pan can accept candles up to 4.3 inches (11 cm) in diameter. The weight is 15.2 pounds (6.4kg) together.

Condition: The candlesticks are in very good condition with no damage besides age-related wear ........ please see also enclosed photos for condition.