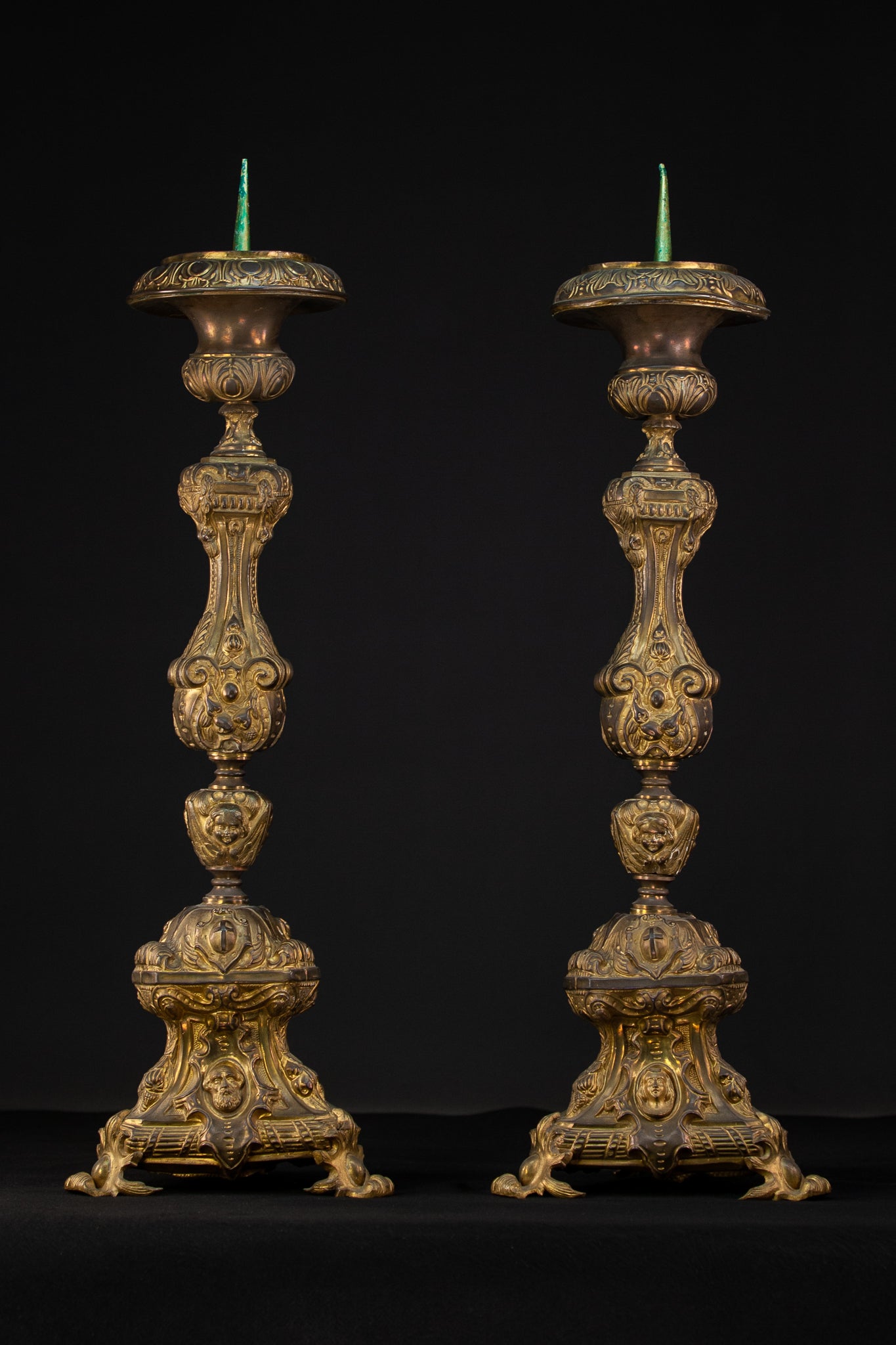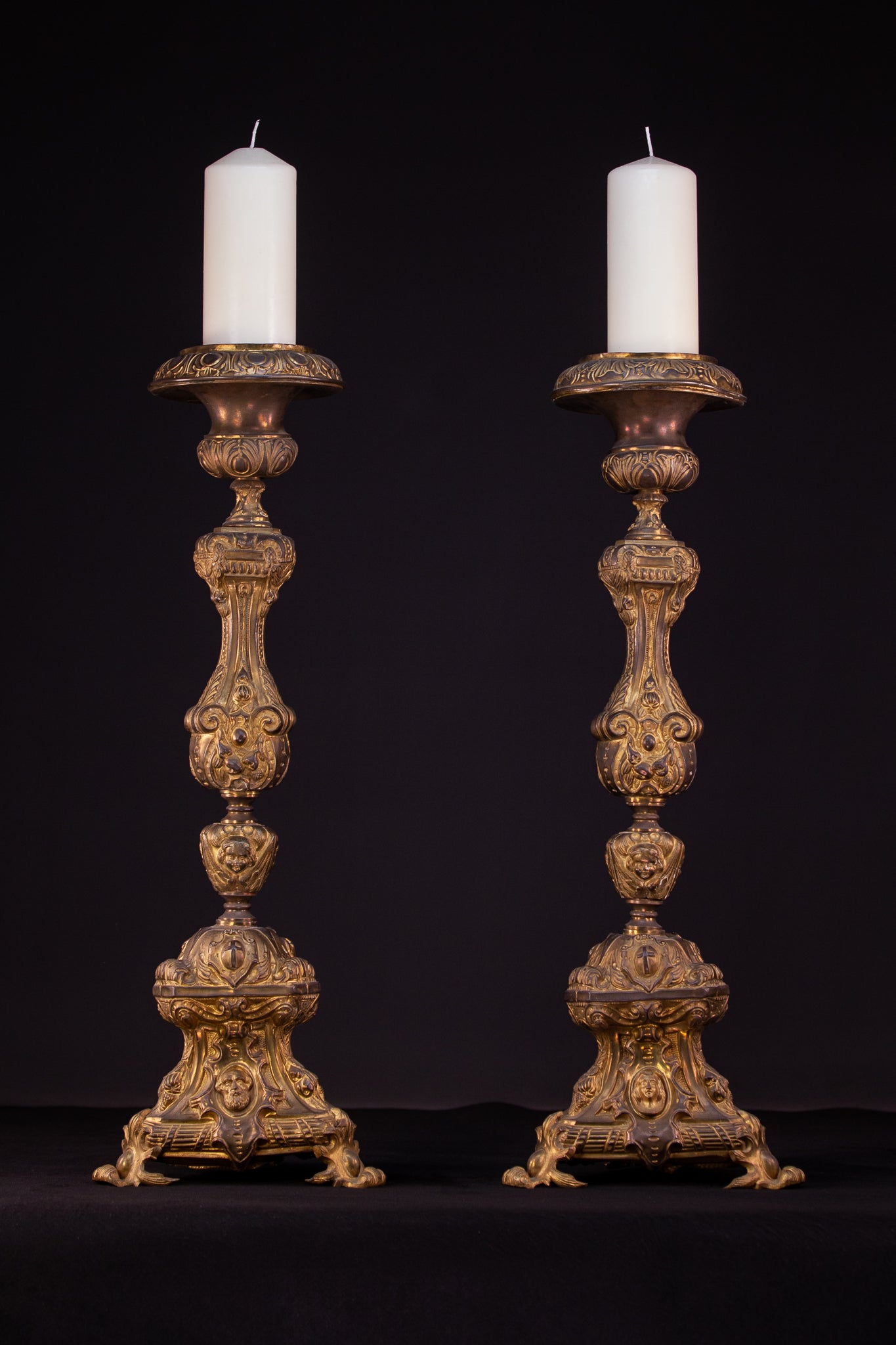 Pair of French Baroque Candlesticks | 1700s Antique | 30" / 77 cm
A beautiful pair of French brass repousse (metalwork - hammered into relief from the reverse side) pricket church candlesticks wonderfully decorated with rocaille and acanthus motifs, three different religious plaques on each side of the tripod base (Jesus, Mary and St Joseph) and winged angels on the corners of the base supported by three ball feet. Date back to the period of the 1700s.

General: The overall dimensions are a height of 30.3 inches (77 cm), a height without candle spike of 27.4 inches (69.5cm) and a base is 9.4 inches (24 cm) wide. The drip pan will accept candles up to 4.4 inches (11.2 cm) in diameter, weight is 5.3 pounds x 2 (2.4 kg x 2).

Condition: The candlesticks are in good condition with no damage besides age-appropriate wear ........ please see also enclosed images as part of the condition description.