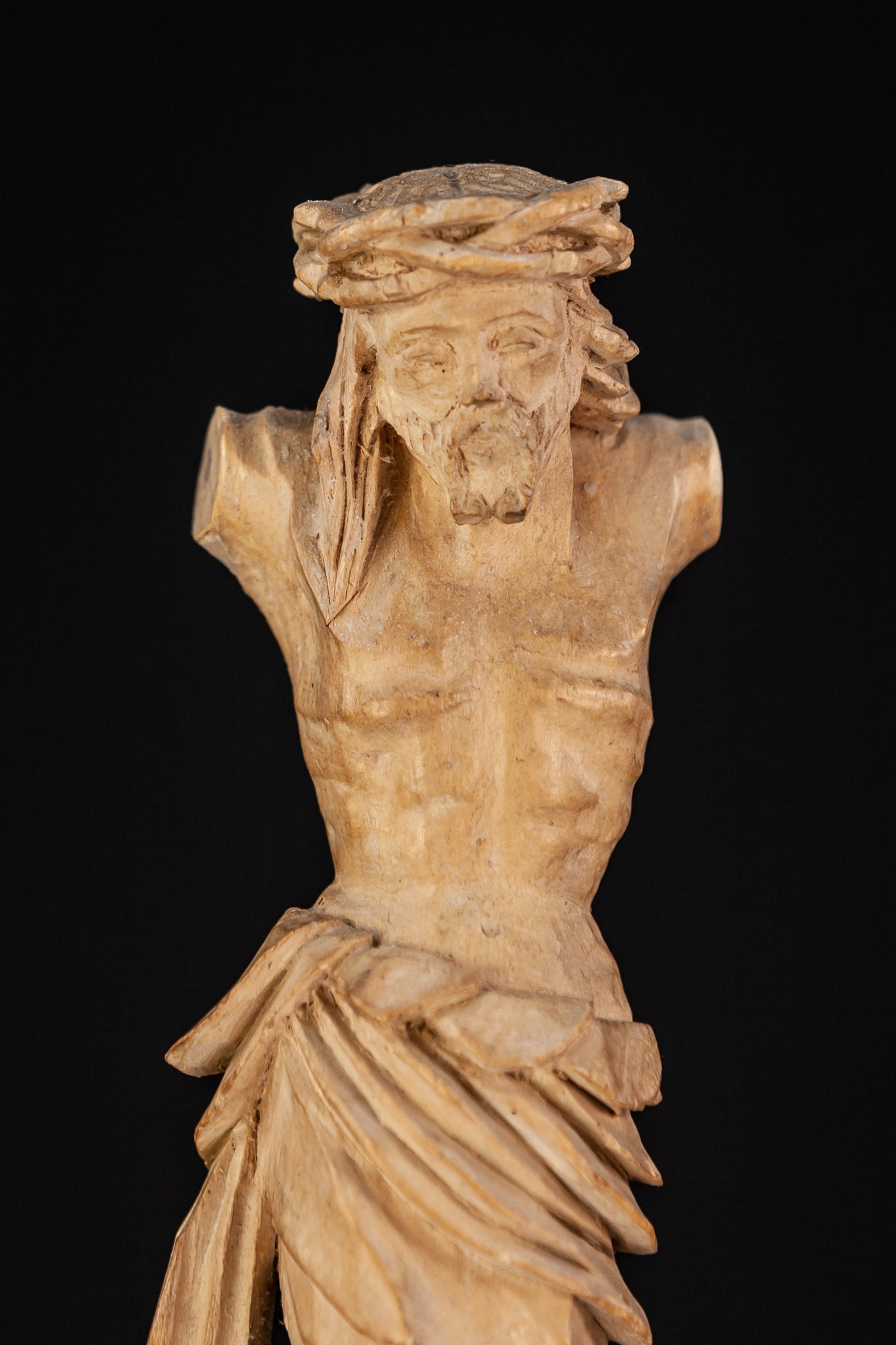 Corpus Christi | Vintage Wood Carving
A beautiful French wooden Corpus Christi (Body of Christ) sculpture. Great wood carving workmanship on this sculpture with a huge amount of details. The Corpus Christi is currently mounted on the display steel stand with square base and can be easily removed. The sculpture dates back to the period of the early to mid 1900s.

General: The overall height with stand is 10.4 inches (26.5 cm). Dimensions of Christ sculpture are height 7.3 inches (18.5 cm), width is 2.2 inches (5.5 cm) and the metal base 2 x 2 inches (5 cm x 5 cm).

Condition: The Corpus Christi is in good condition - missing arms - please see also enclosed images as a part of the condition description.