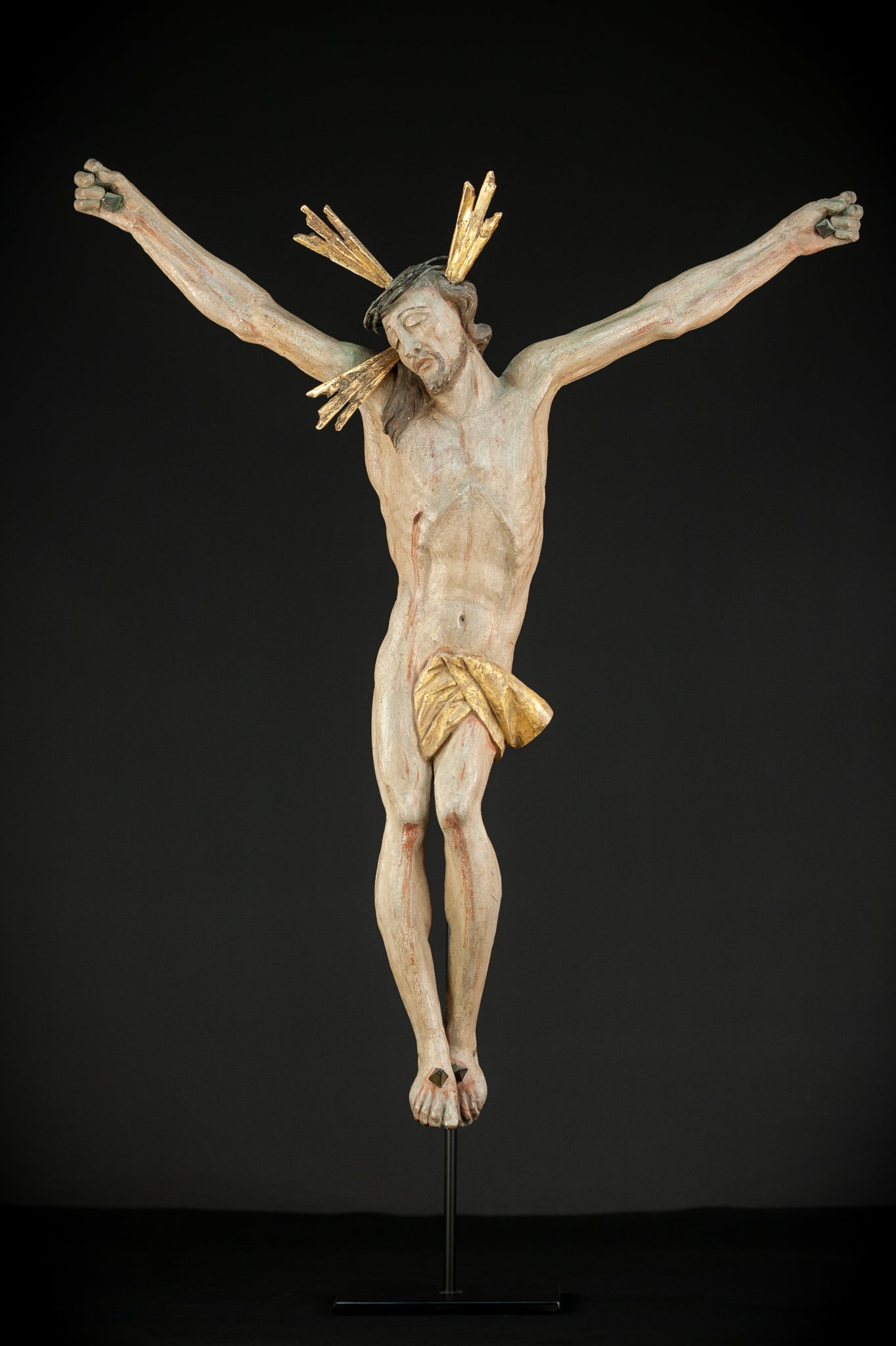 Corpus Christi Sculpture | 1700s - 1800s Antique | 26.4"
A large and beautiful antique 18th / 19th century wooden sculpture depicting Corpus Christi (Body of Christ). Stunning wood carving workmanship, polychrome (painting in color) and gilding on this sculpture with a large amount of detail and divine facial expression. The Corpus Christi is currently mounted on a bespoke metal display stand from which it can be easily removed and used for a cross or wall display. The sculpture dates back to the period of the 1700s - 1800s.

General: The overall height with stand is 30.3 inches (77 cm). Dimensions of Christ sculpture are a height of 26.4 inches (67 cm), a width of 20.9 inches (53 cm) and the metal base is 5.9 x 5.9 inches (15 cm x 15 cm) wide.

Condition: The Corpus Christi is in good condition with no damage besides age-appropriate wear ....... please see the enclosed images as a part of the condition description.