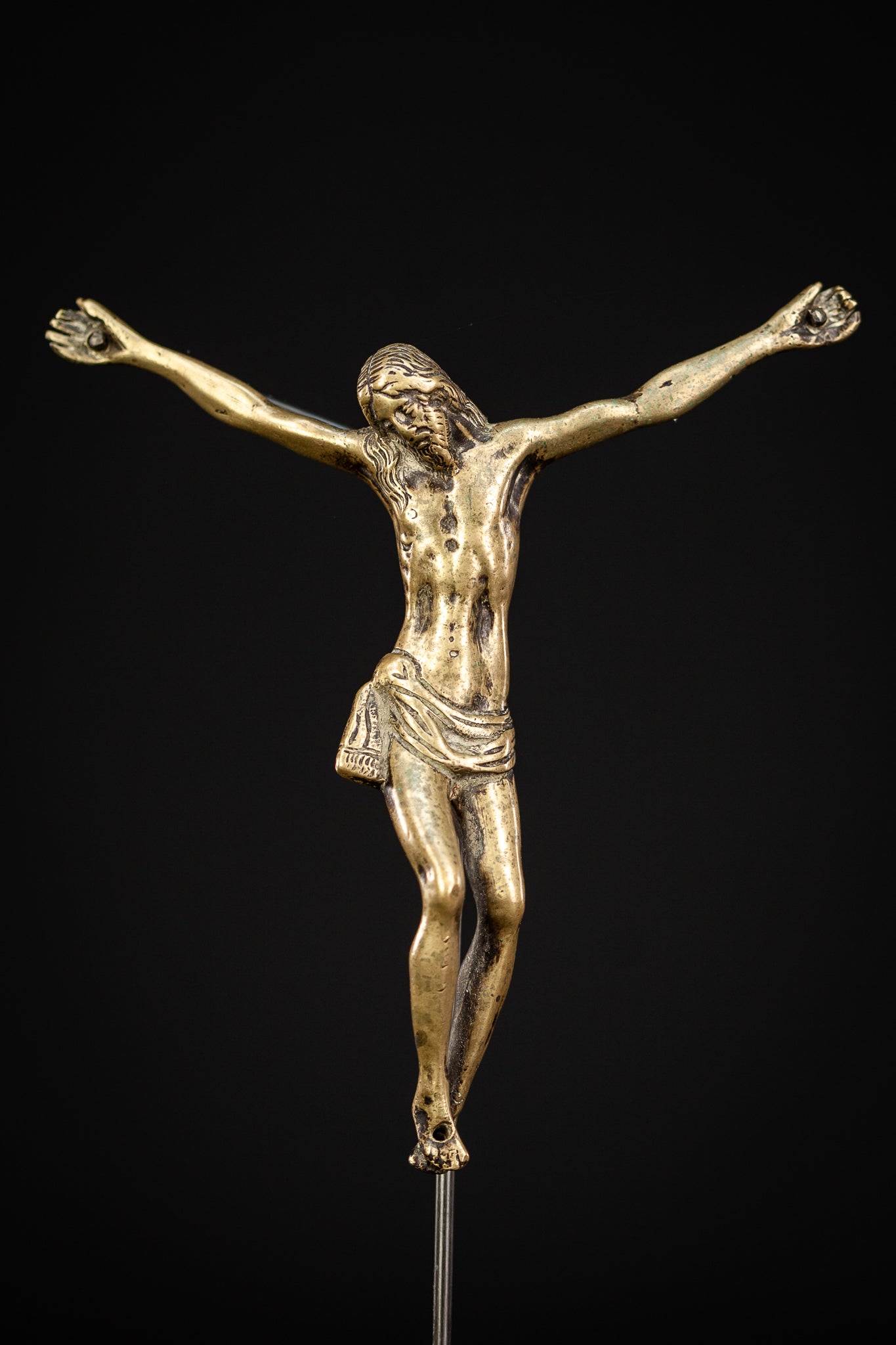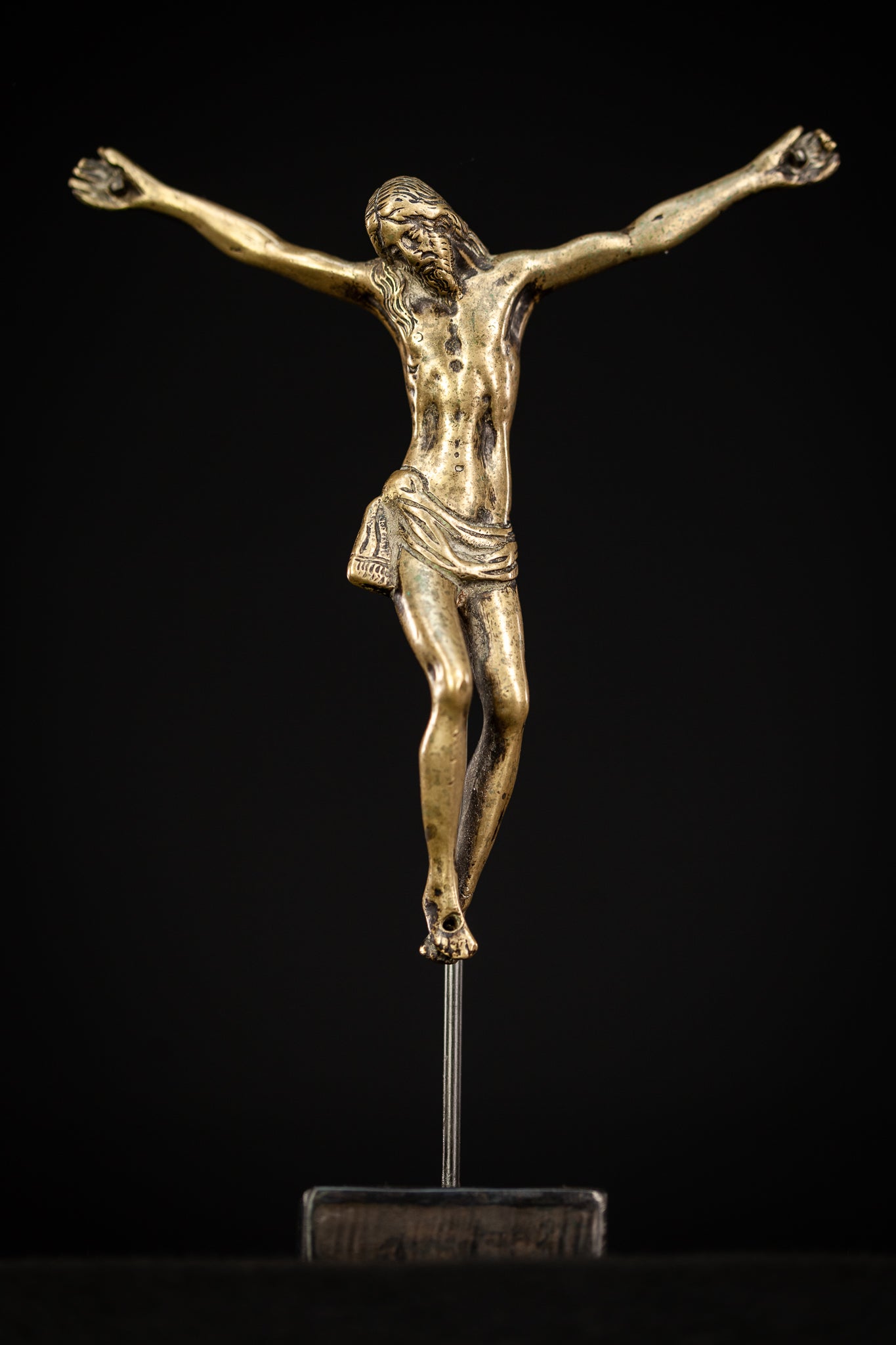 Jesus Christ Italian Bronze | Antique 1600s
A RARE and beautiful antique 17th century Italian bronze Corpus Christi (Body of Christ) sculpture. Great workmanship on this Christ sculpture with a large amount of detail and divine facial expression. The Corpus Christi sculpture comes with a bespoke metal stand from which it can be easily removed and used for a cross or other way of display. The sculpture dates back to the period of the 1600's.

General: The overall height with stand is 7.9 inches (20 cm). Dimensions of Christ sculpture are height 5.9 inches (15 cm), height from head to toes 5.3 inches (13.5 cm), width is 5.3 inches (13.5 cm), weight Christ is 1.2 pounds (540 g), weight overall is 1.7 pounds (780 g).

Condition: The Corpus Christi is in very good condition with no damage besides age appropriate wear ....... please see enclosed images as they are part of the condition description.