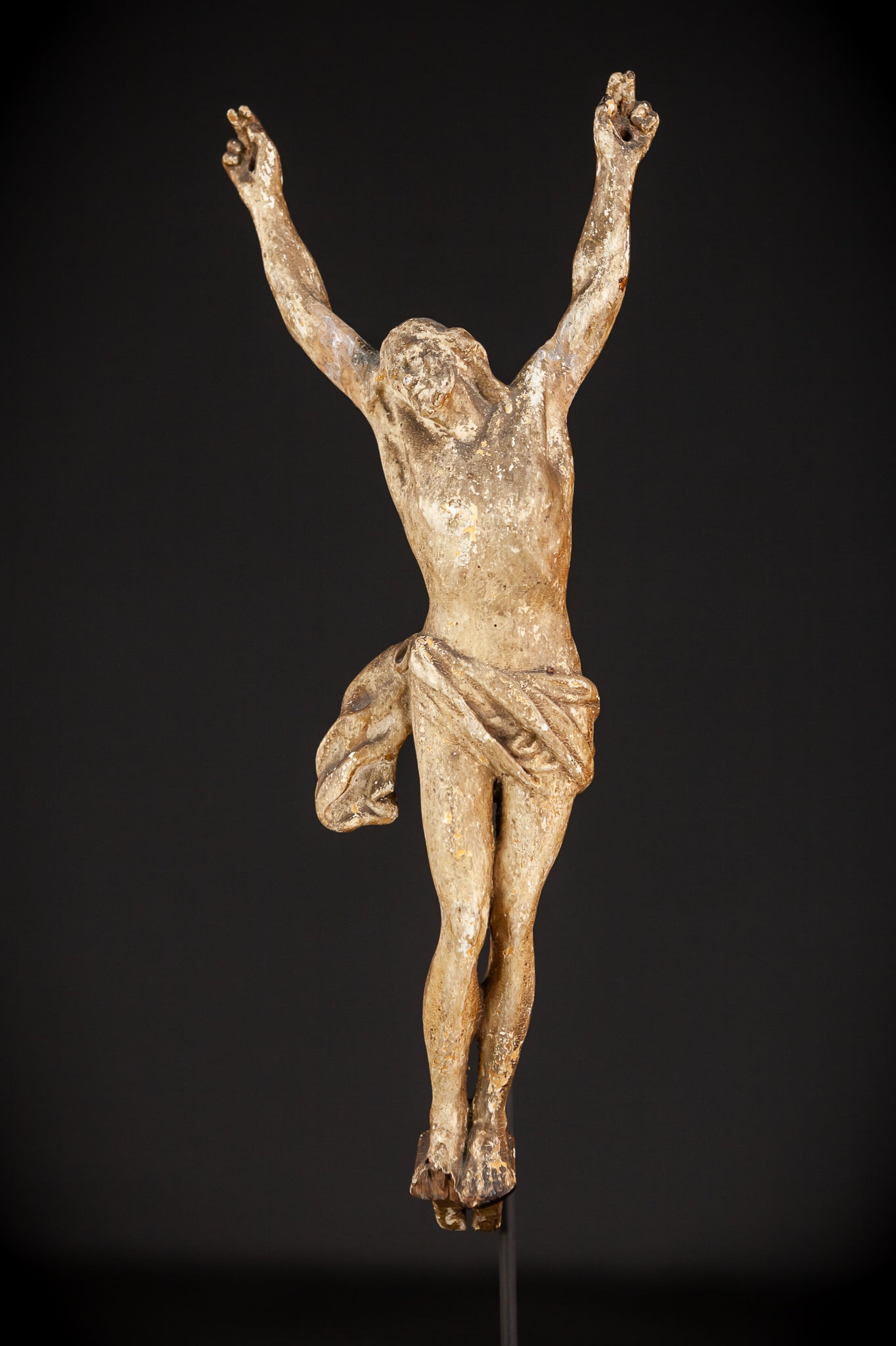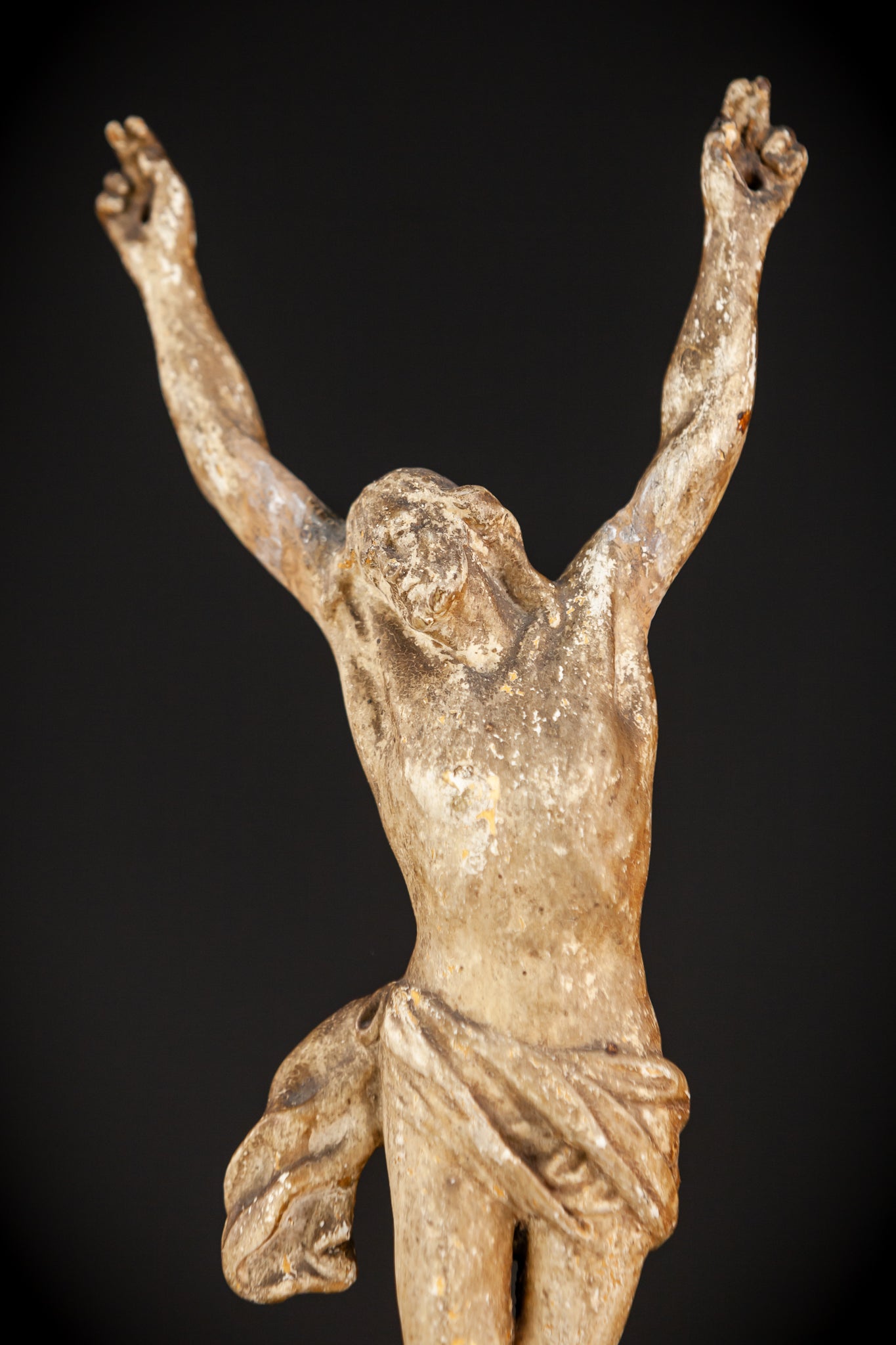 Corpus Christi Wood Italian | 1700s Antique | 10.4" / 26.5 cm
A beautiful Italian antique 18th-century wooden Corpus Christi (Body of Christ) sculpture. Incredible woodwork artistry on this Christ sculpture with a huge amount of detail. This Corpus Christi sculpture comes with a bespoke metal stand from which it can be easily removed and used for a cross or other way of display. This Christ comes from a private collection and dates back to the period of the 1700s.

General: The overall height with stand is 13.8 inches (35 cm). Dimensions of Christ sculpture are height 10.4 inches (26.5 cm), height from head to toes 8.7 inches (22 cm) width is 4.3 inches (11 cm), base is base 3 x 3 inches (7.5 x 7.5 cm).

Condition: The Corpus Christi is in good condition with no damage besides age-related wear ......... please see also the enclosed images as a part of the condition description.