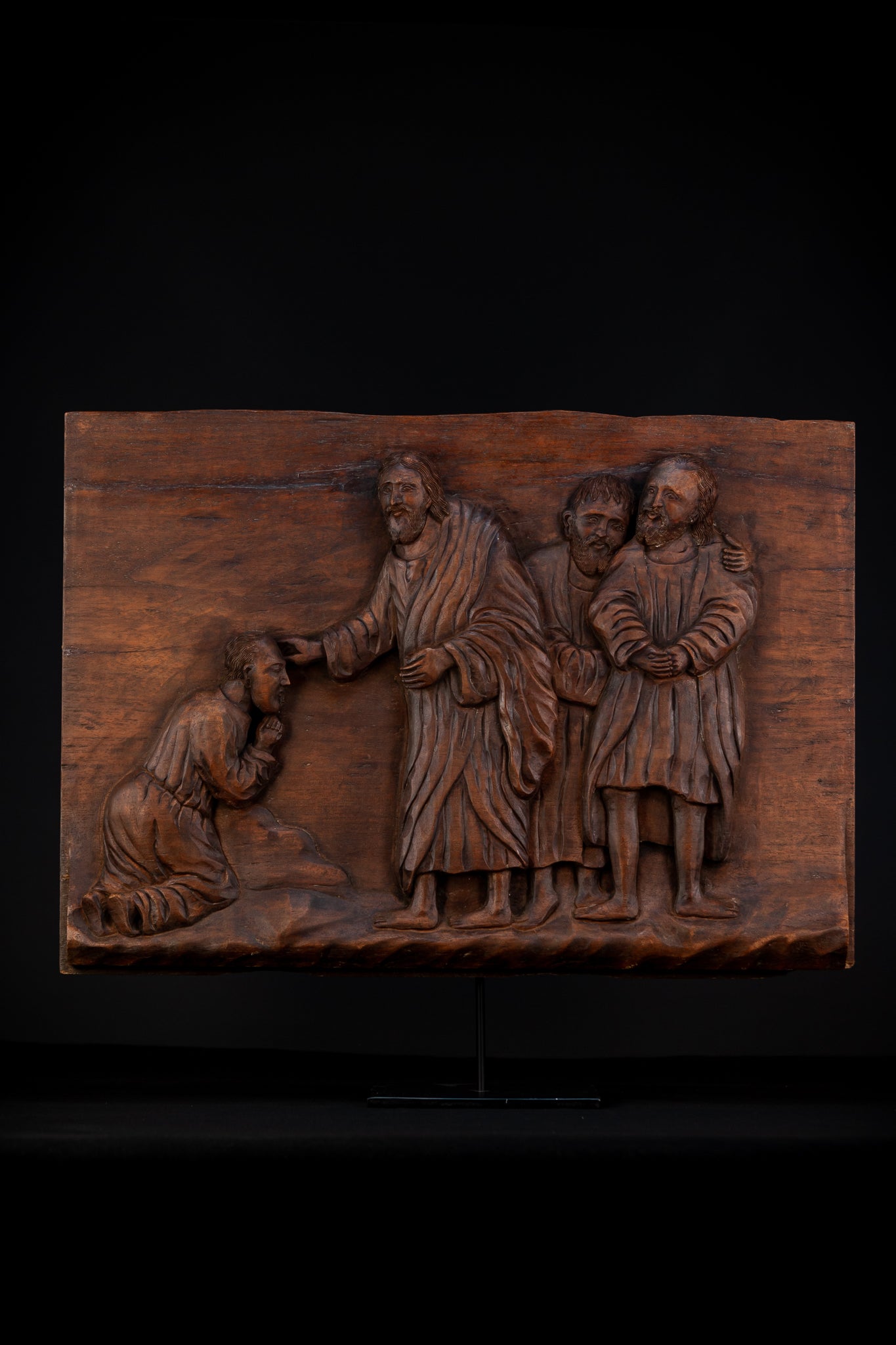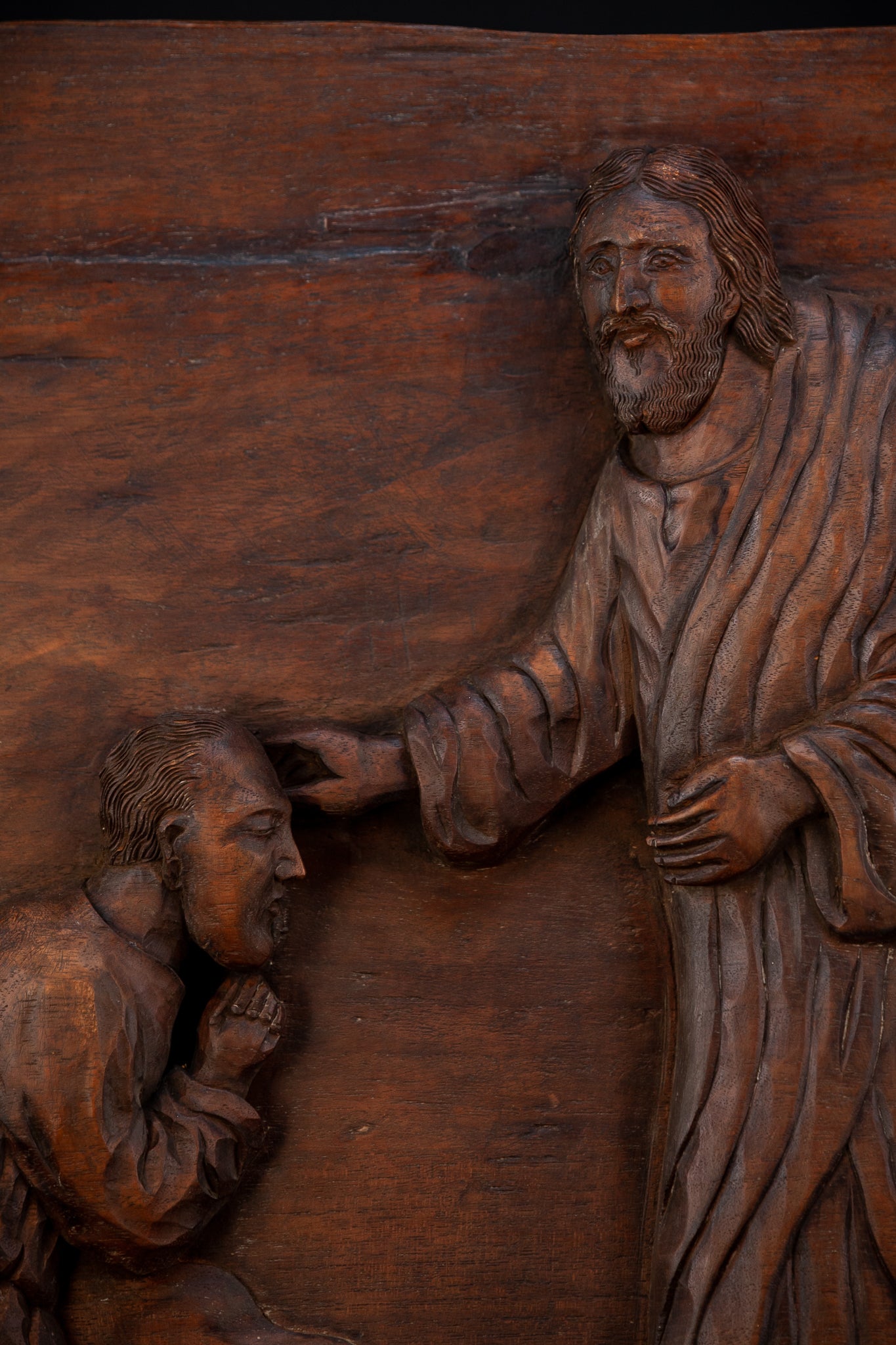 Jesus Blessing The Blind Beggar | Wood Carving | 1700s Antique | 27.6" / 70 cm
A RARE, large and beautiful antique 18th century wooden relief sculpture / panel depicting Jesus Blessing The Blind Beggar / Healing of Blind Bartimaeus. Stunning antique woodwork artistry. The panel is currently mounted on a bespoke metal display stand from which it can be easily removed and displayed wall hanging using the supplied hanging eye. The sculpture dates back to the period of the 1700s.

General: The overall height with the stand is 24 inches (61 cm). Dimensions of the relief sculpture are a height of 19.7 inches (50 cm) a width of 27.6 inches (70 cm) and the metal base is 7.9 x 7.9 inches (20 cm x 20 cm) wide, weight is 19.6 pounds (8.9 kg).

Condition: The relief sculpture is in good condition with no damage besides age-related wear ........ please see also enclosed photos as a part of the condition description.