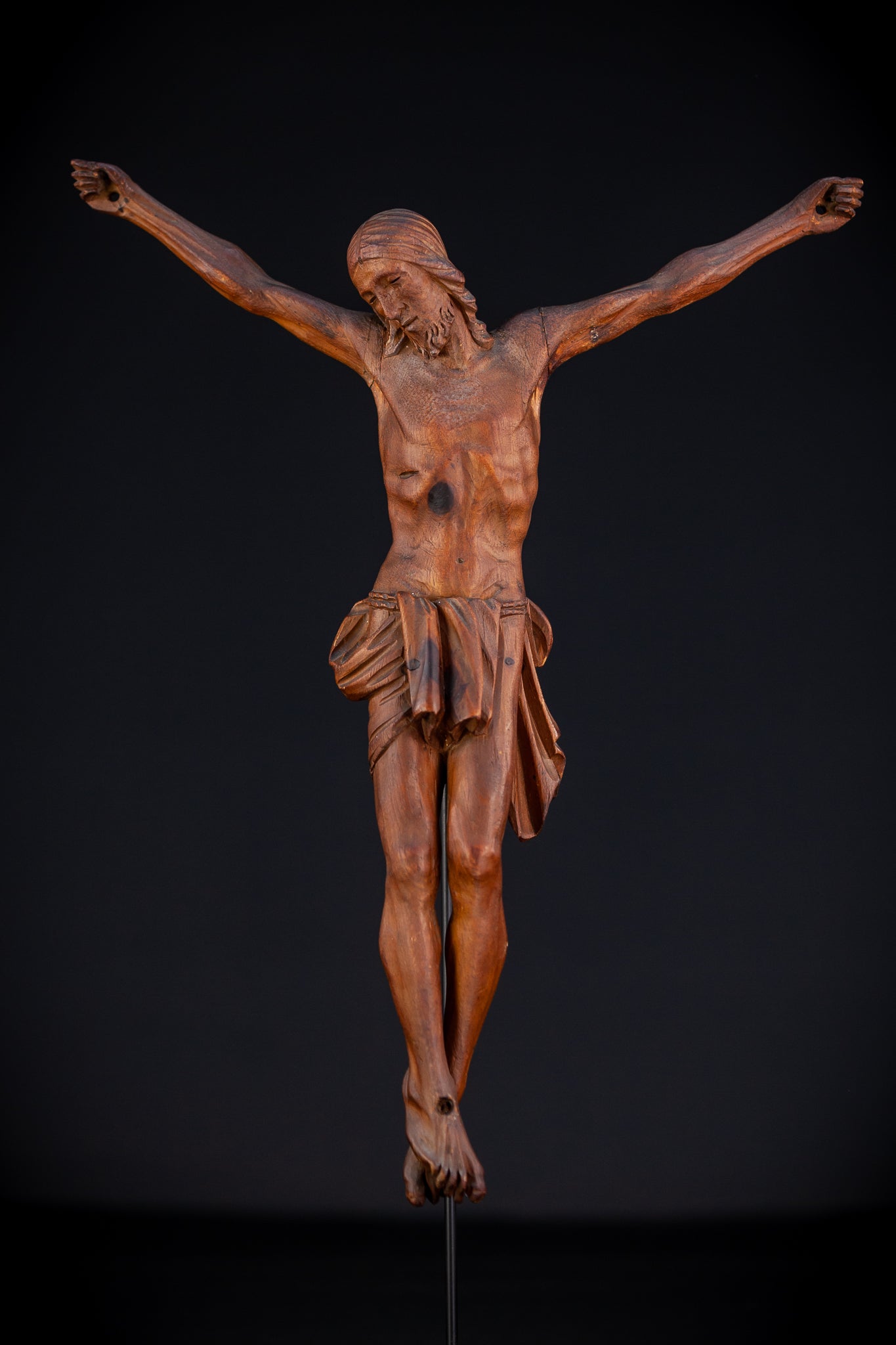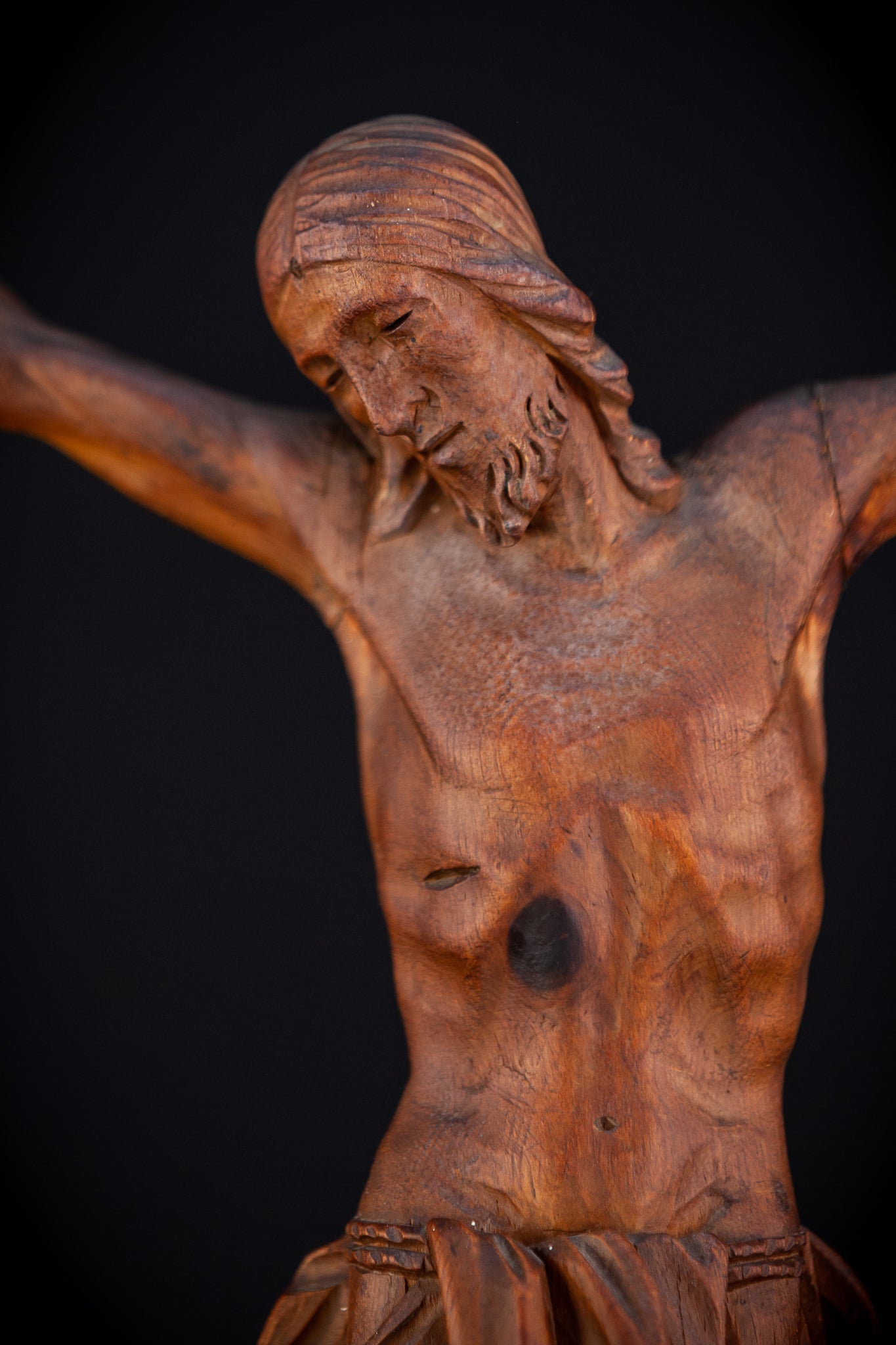 Corpus Christi Wooden Sculpture Antique | 14.6" / 37 cm
A beautiful antique wooden sculpture depicting Corpus Christi (Body of Christ). Stunning woodwork artistry with a large amount of detail and divine facial expressions. The Corpus
Christi sculpture is currently mounted on a bespoke metal display stand from which it can be easily removed and used for a cross or wall display. The sculpture dates back to the period of the mid to late 1800s.

General: The overall height with the stand is 16.5 inches (42 cm). Dimensions of the Christ sculpture are a height of 14.6 inches (37 cm), height from the head to the toes of 13.4 inches (34 cm) and a width of 10.8 inches (27.5 cm). The metal base is 3.9 inches x 3.9 inches (10 cm x 10 cm) wide.

Condition: The Corpus Christi is in good condition with no damage besides age appropriate wear ....... please see enclosed images as a part of the condition description.