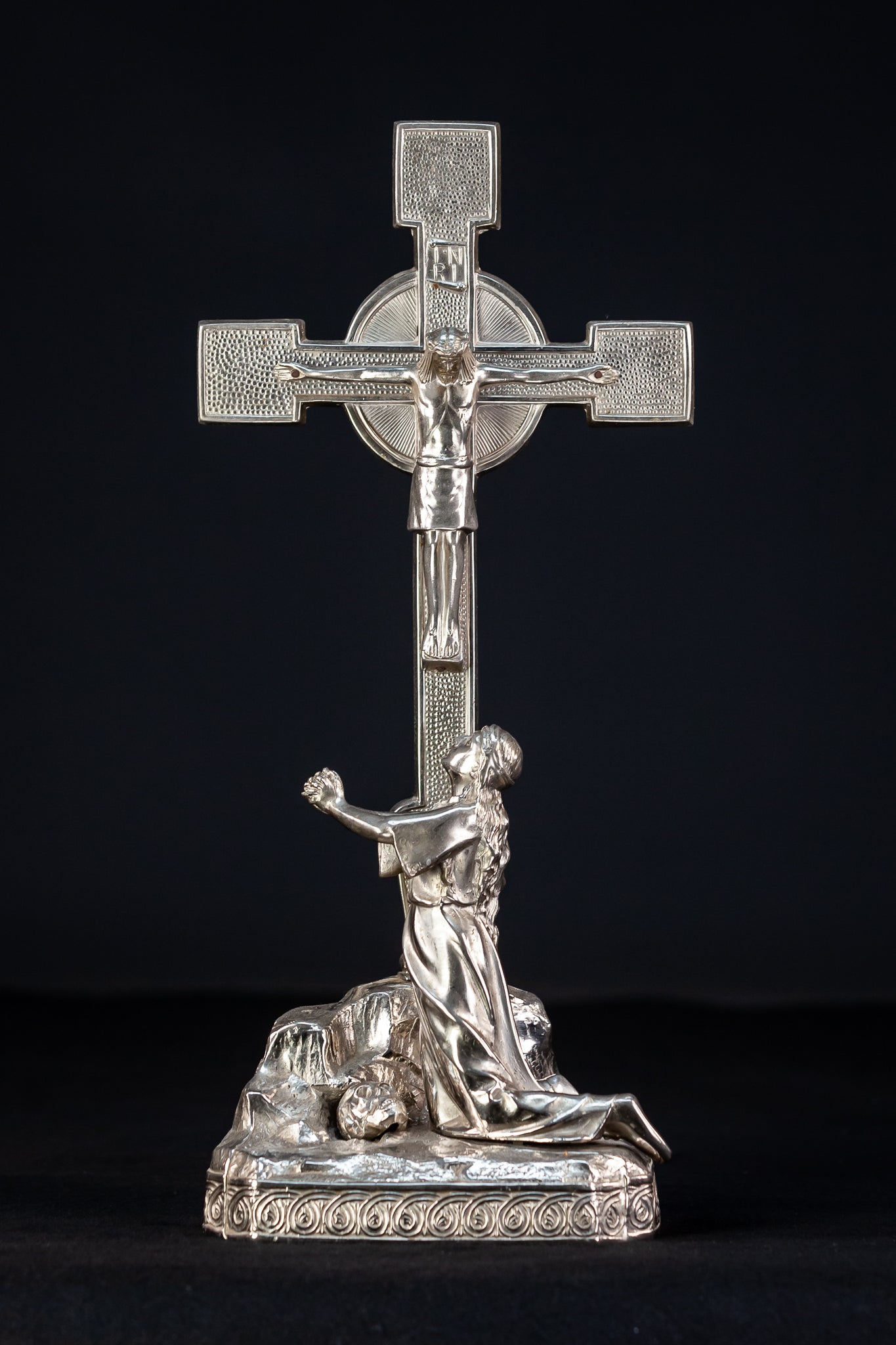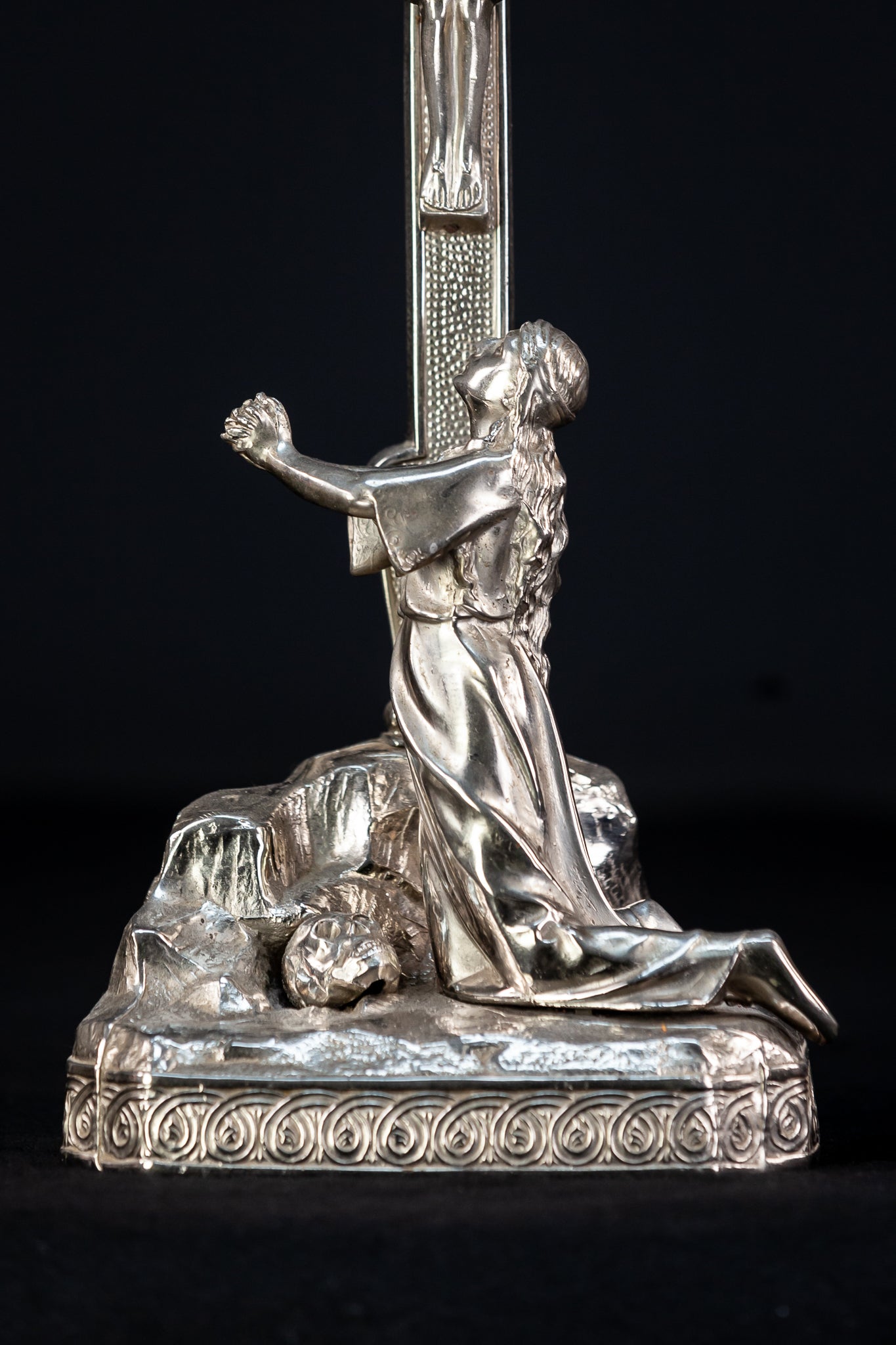 Crucifix Altar | Silvered Metal | 15"
A RARE and beautiful French silvered metal altar crucifix featuring the wonderful figurine of Mary Magdalene and a skull at the bottom of the cross. Dates back to the period of early to mid 1900's.

General: The overall dimensions of the crucifix are height 15 inches (38cm), width is 6.7 inches (17cm) and depth 4.3 inches (11cm) wide, the dimensions Mary Magdalene is 5.7 inches (14.5cm), weight is 3.3 pounds (1.5 kg).

Condition: The crucifix is in very good condition with no damage besides age related wear ........ please see also enclosed images for condition description.