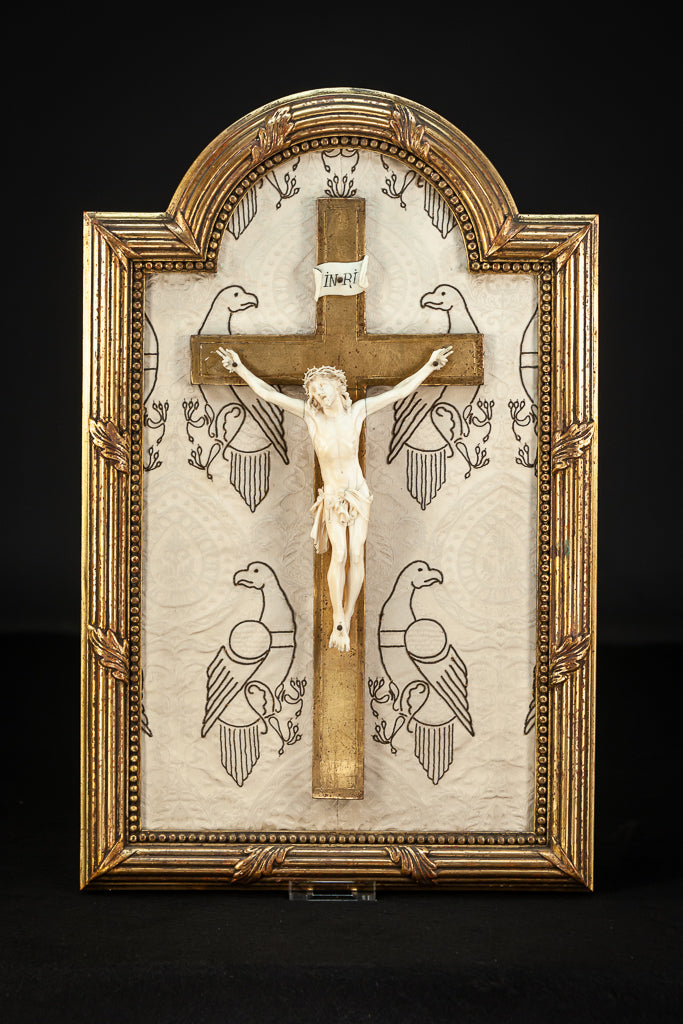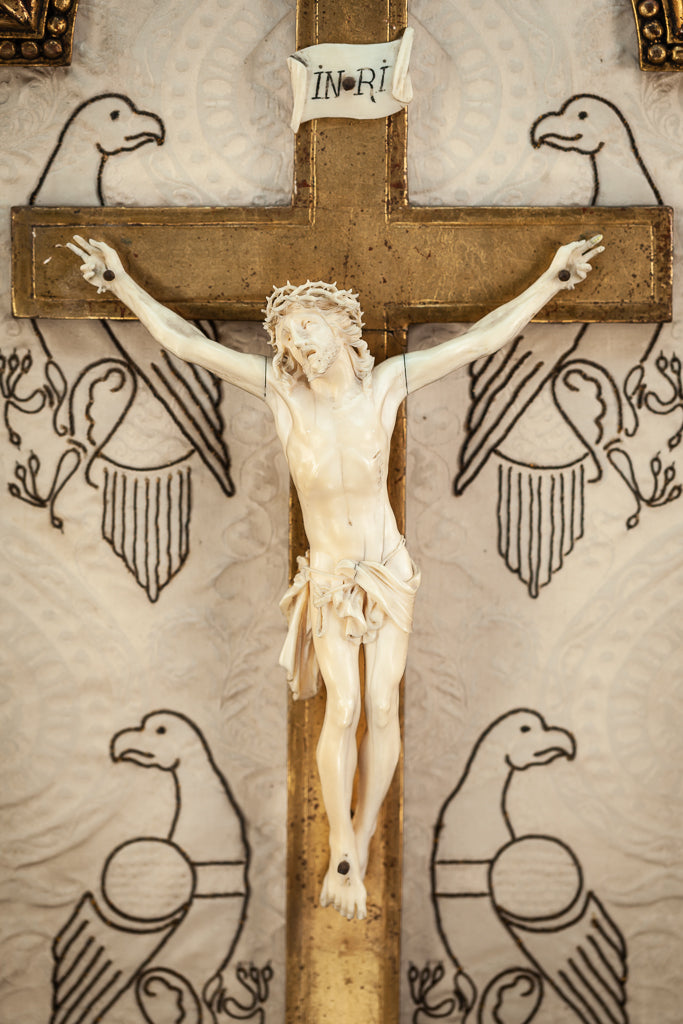 Crucifix Icon Wall Dieppe Ivory Corpus Christi 20.3"
A RARE and beautiful French antique wall crucifix icon featuring gilded and polychromed wooden frame with a ornamental silk fabric backing and stunning Dieppe carved Corpus Christi (body of Christ) sculpture. Exceptionally large Christ carving 7.5 inches (19 cm) with huge amounts of details in good condition. Comes with gifting information (gifted as marriage present by priest in 1928) and history on the back. Dates back to the period of late 1800s - early 1900s what guarantees that this Dieppe carving items is an antique, crafted before 1947 and therefore legally negotiable under CITIES regulations.

The overall dimensions of the icon are height 20.3 inches (51.5 cm) and the width is 13 inches (33 cm). The overall dimensions of the Corpus Christi are height 7.5 inches (19 cm), height head to toes 7.1 inches (18 cm) and width 5.9 inches (15 cm).

Condition: The icon is in very good condition with no damage - please see also enclosed images as a part of the condition description.