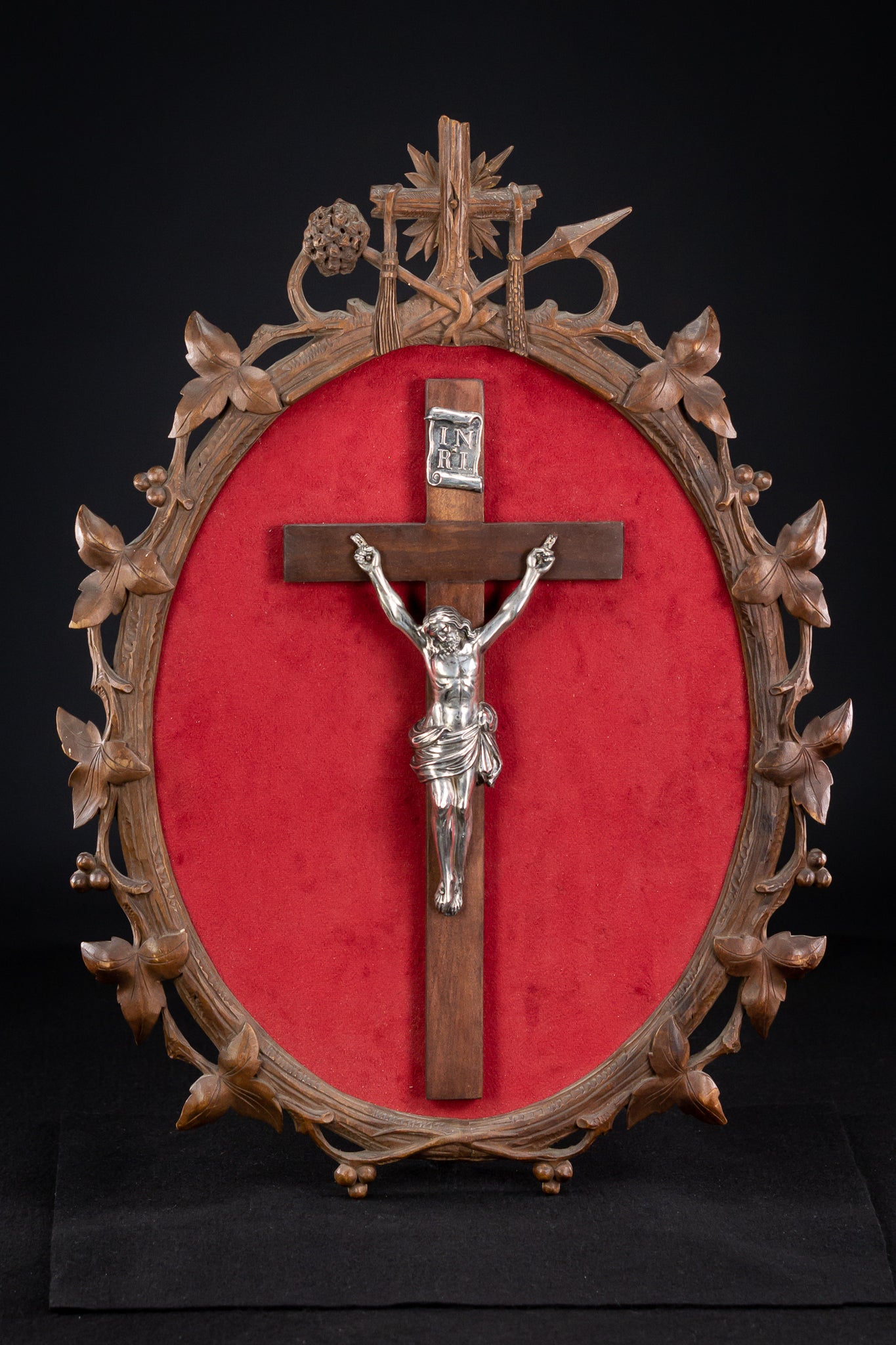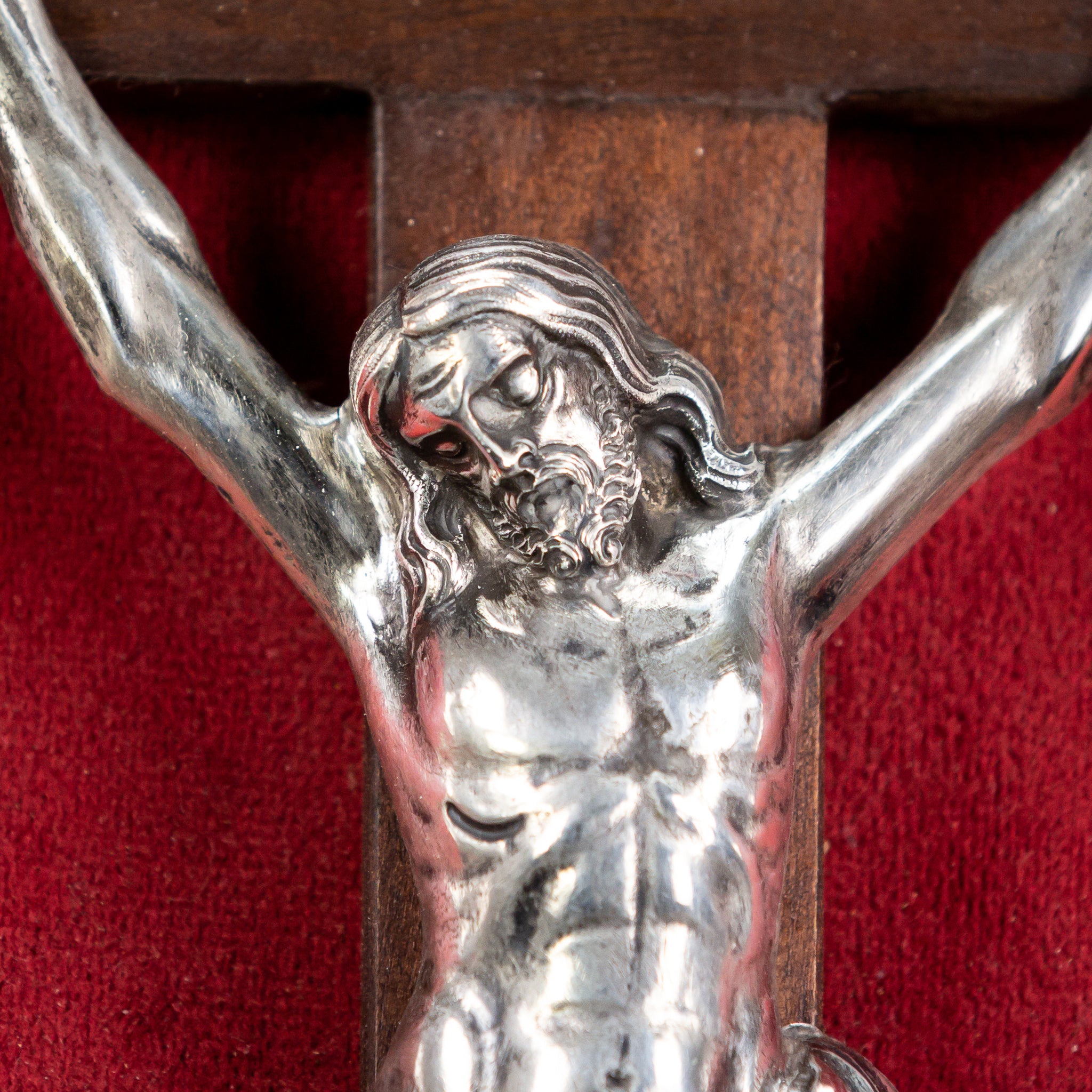 Crucifix Icon Wall | Slver Christ Corpus Christi | 20.9"
A beautiful antique wall crucifix icon featuring exquisite Black Forest wooden frame and cross placed on burgundy velvet fabric backing and stunning Solid Sterling Silver (tested) Corpus Christi (body of Christ) and INRI sign. Dating back to the period of mid to late 1800's. Coming from a monastery in Northem France.

General: The overall dimensions of the wall icon are height 20.9 inches (53cm), width 15.3 inches (39cm). The overall dimensions of the Corpus Christi are height 7.5 inches (19cm), head to toes 6 inches (15.3cm) and width 3.7 inches (9.5cm).

Condition: The icon is in very good condition with no damage besides age related wear..... burgundy velvet fabric replacement later in the life ......... please see enclosed images as they are part of the condition description.