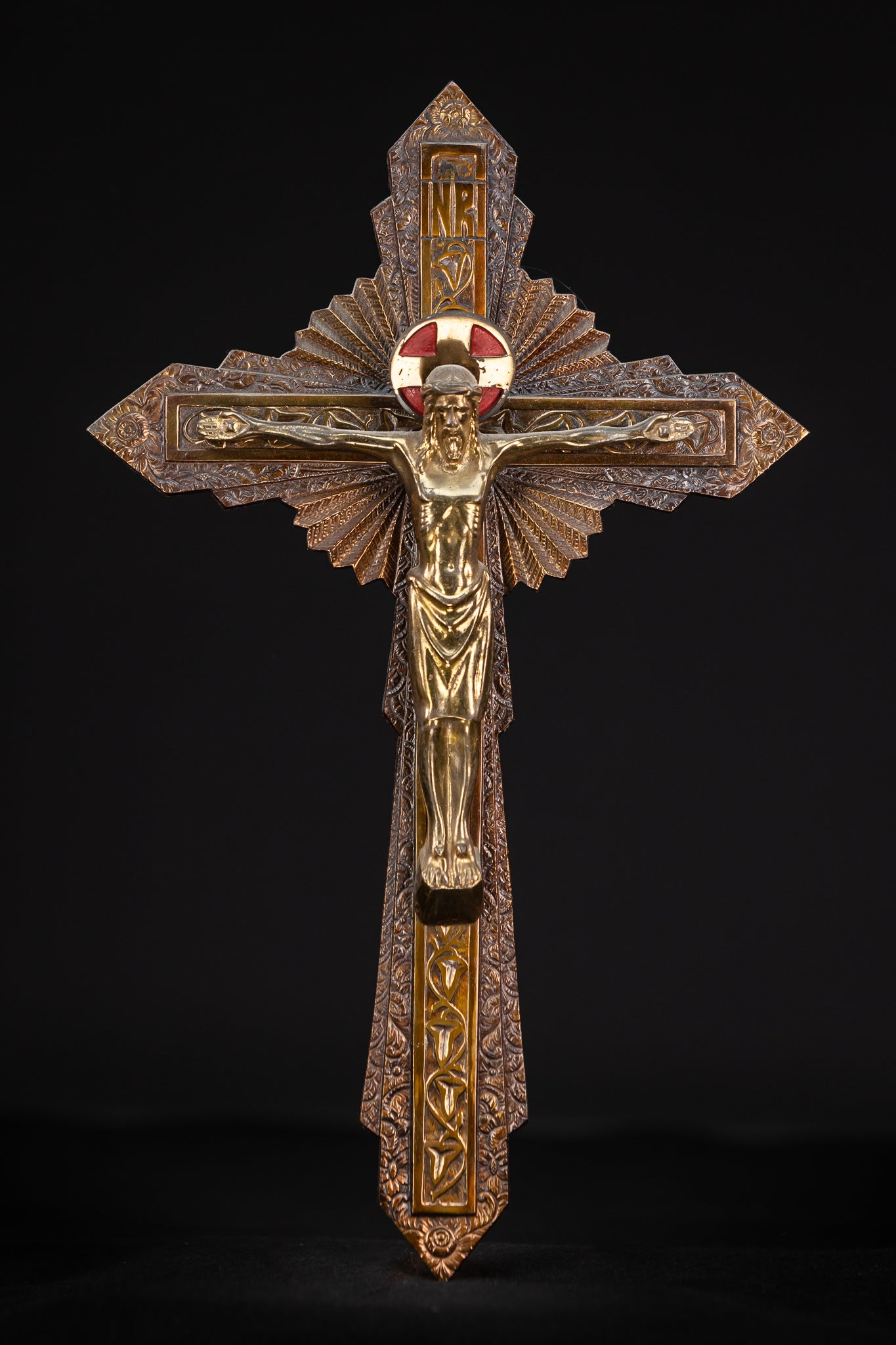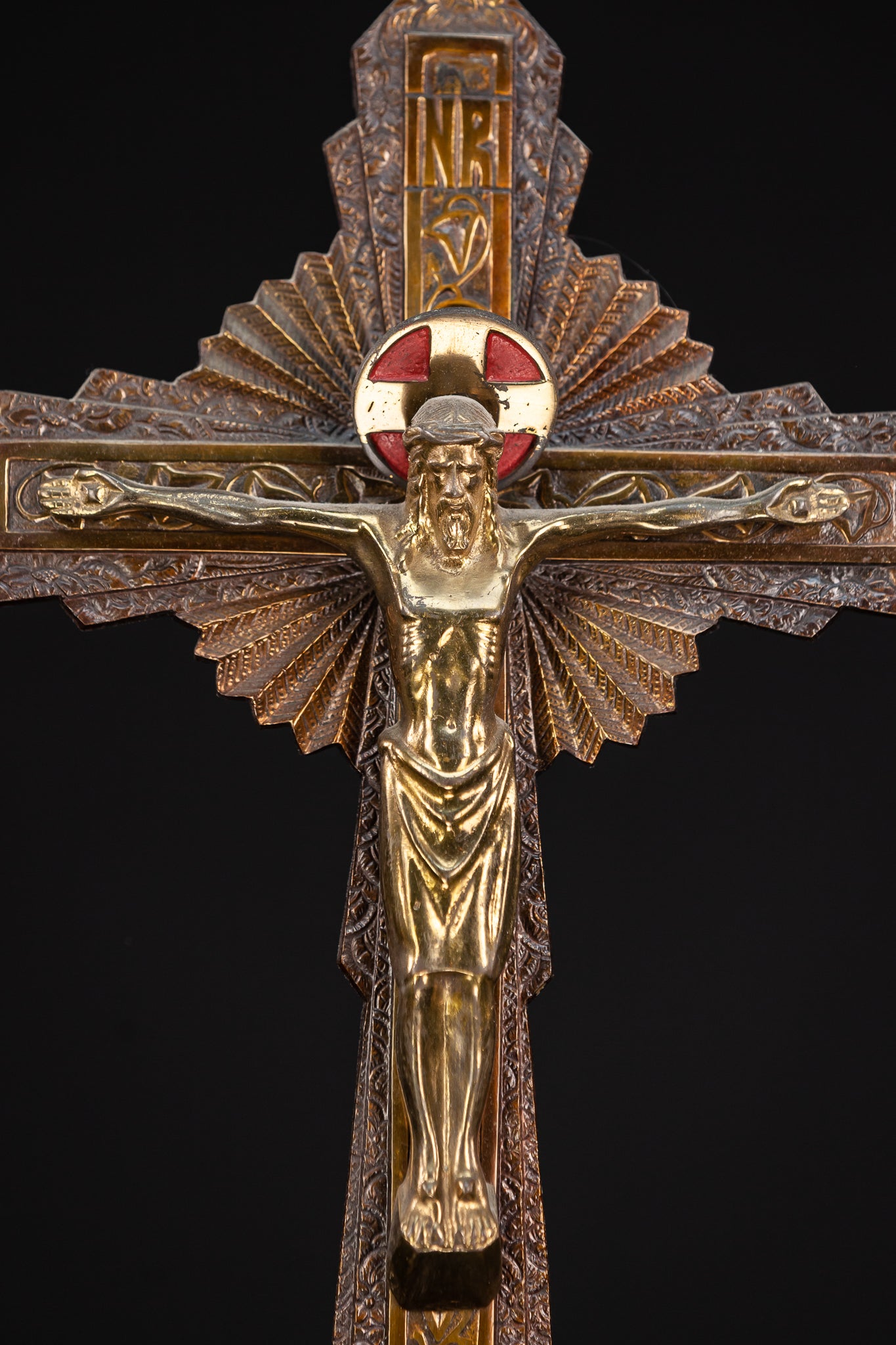 Crucifix Wall Art Deco Bronze Cross 15.6"

A large and beautiful French Antique - Art Deco bronze wall crucifix featuring wonderful floral decorations and stunning Corpus Christi (Body of Christ). The crucifix is coming from a convent in Northern France and dates back to the period of the early 1900's.

General: The overall dimensions of the crucifix are height 15.6 inches (39.5cm), width 9.4 inches (24cm), dimension of Corpus Christi are height 7.9 inches (20cm), width 6.3 inches (16 cm).

Condition: The crucifix is in very good condition ........ please see photos for condition as 1 picture is worth 1000 words.