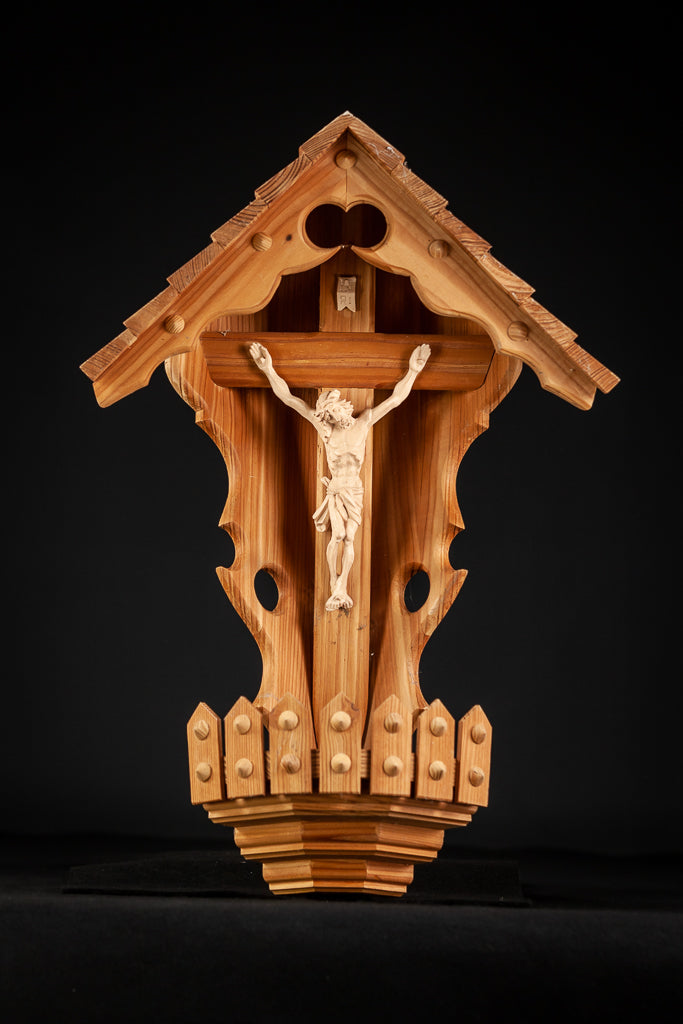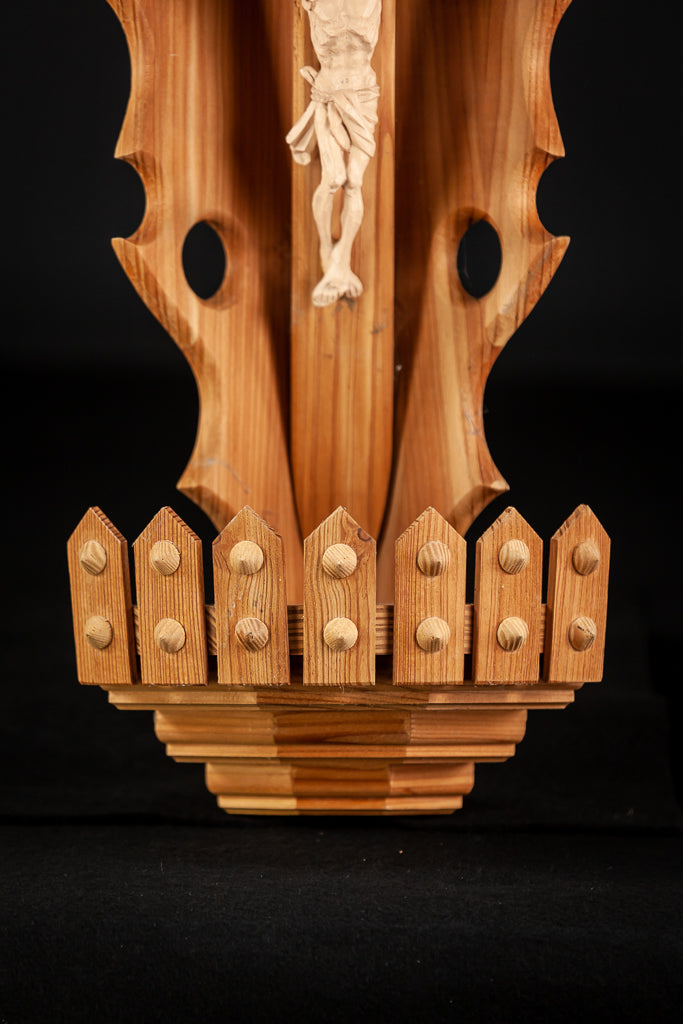 Crucifix Wall Icon | Corner Shrine 21.7"
A beautiful wall corner crucifix icon / shrine from Northern Italy featuring exquisite wood carving of Corpus Christi (body of Christ). Dating back to the period of the mid 1900's.

General: The overall dimensions of the crucifix are height 21.7 inches (55cm), width 13.8 inches (35cm), depth of base is 11 inches (28cm).

Condition: The crucifix is in very good condition with no damage besides age appropriate wear ....... please see enclosed images as they are part of the condition description.