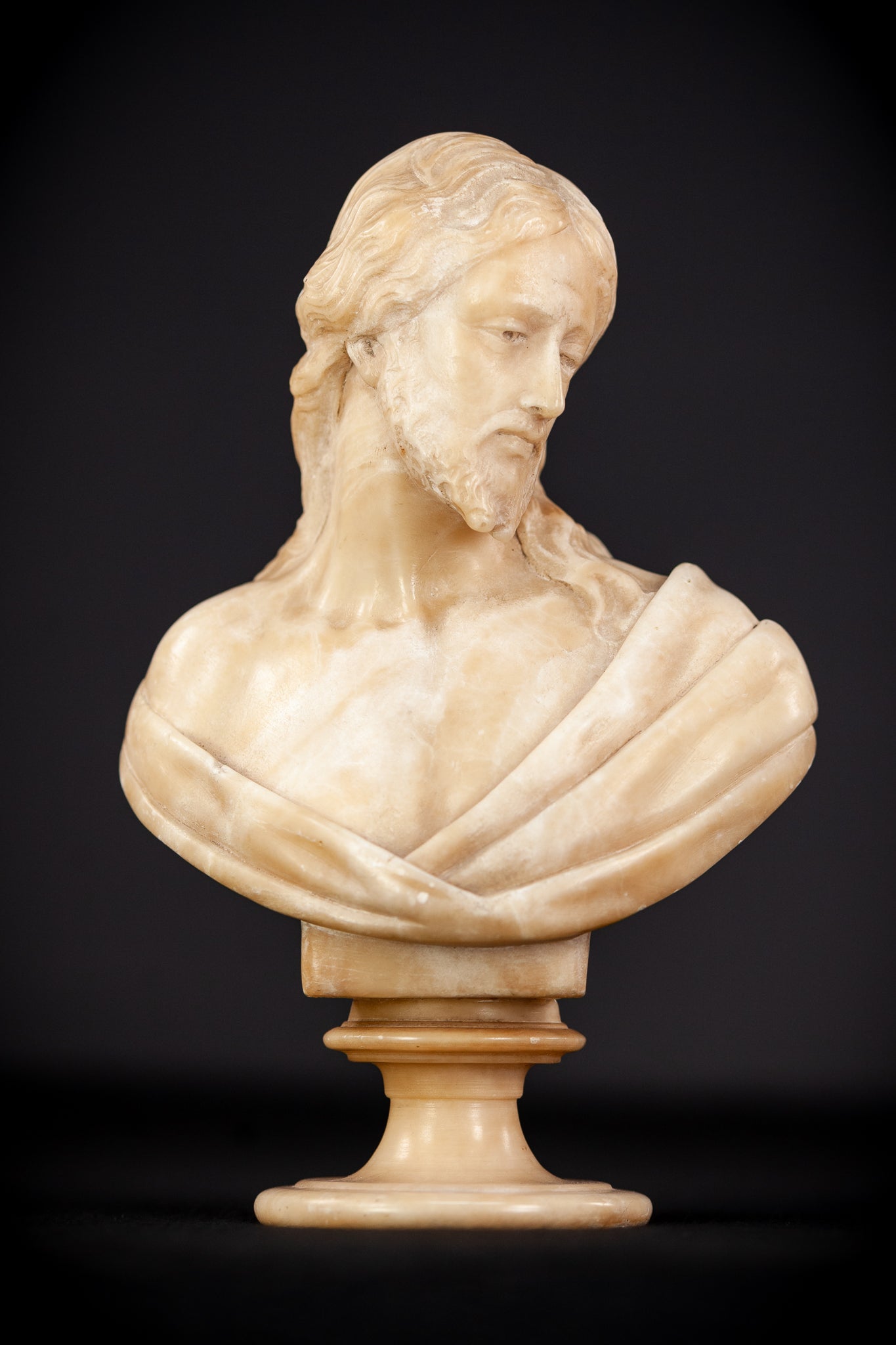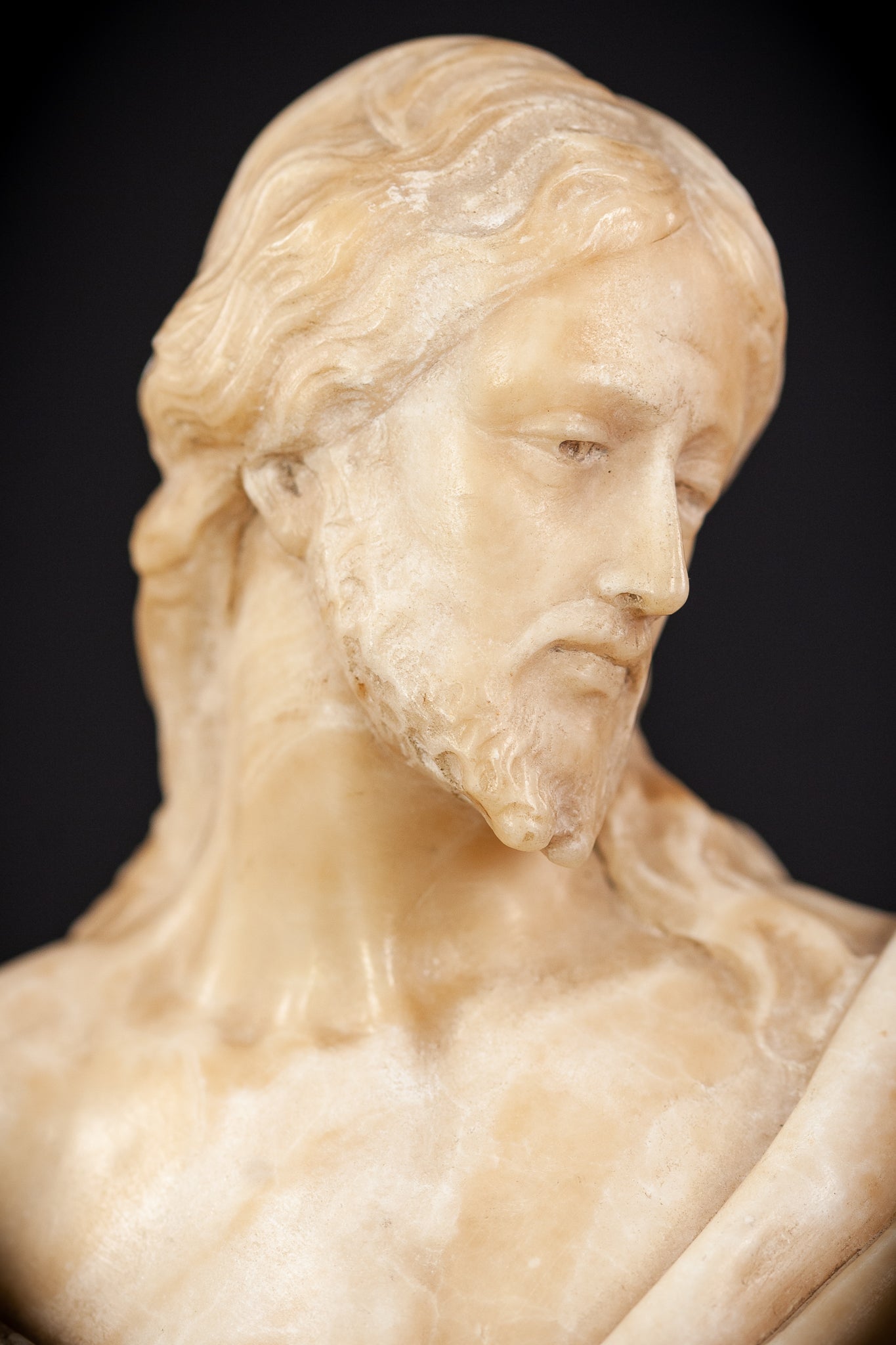 Ecce Homo Alabaster Sculpture | 1800s Antique 8.7"
A RARE and outstanding Italian antique alabaster / marble bust sculpture depicting Ecce Homo - Man of Sorrow. Ecce Homo - "behold the man", Latin words used by Pontius Pilate when he presents a scourged Jesus Christ, bound and crowned with thorns to a hostile crowd shortly before his Crucifixion. Exceptional carving workmanship with wonderful facial expression and a stunning amount of detail on this sculpture. Dates back to the period of the mid 1800s.

General: The overall dimensions of the Jesus bust sculpture are height 8.7 inches (22 cm) and width is 5.7 inches (14.5 cm), depth is 3.5 inches (9 cm) and the base is 3.1 inches (8 cm), weight is 3.5 pounds (1.6 kg).

Condition: The statue is in good condition with no damage besides age-appropriate wear .......... please see photos for condition as 1 picture is worth 1000 words.