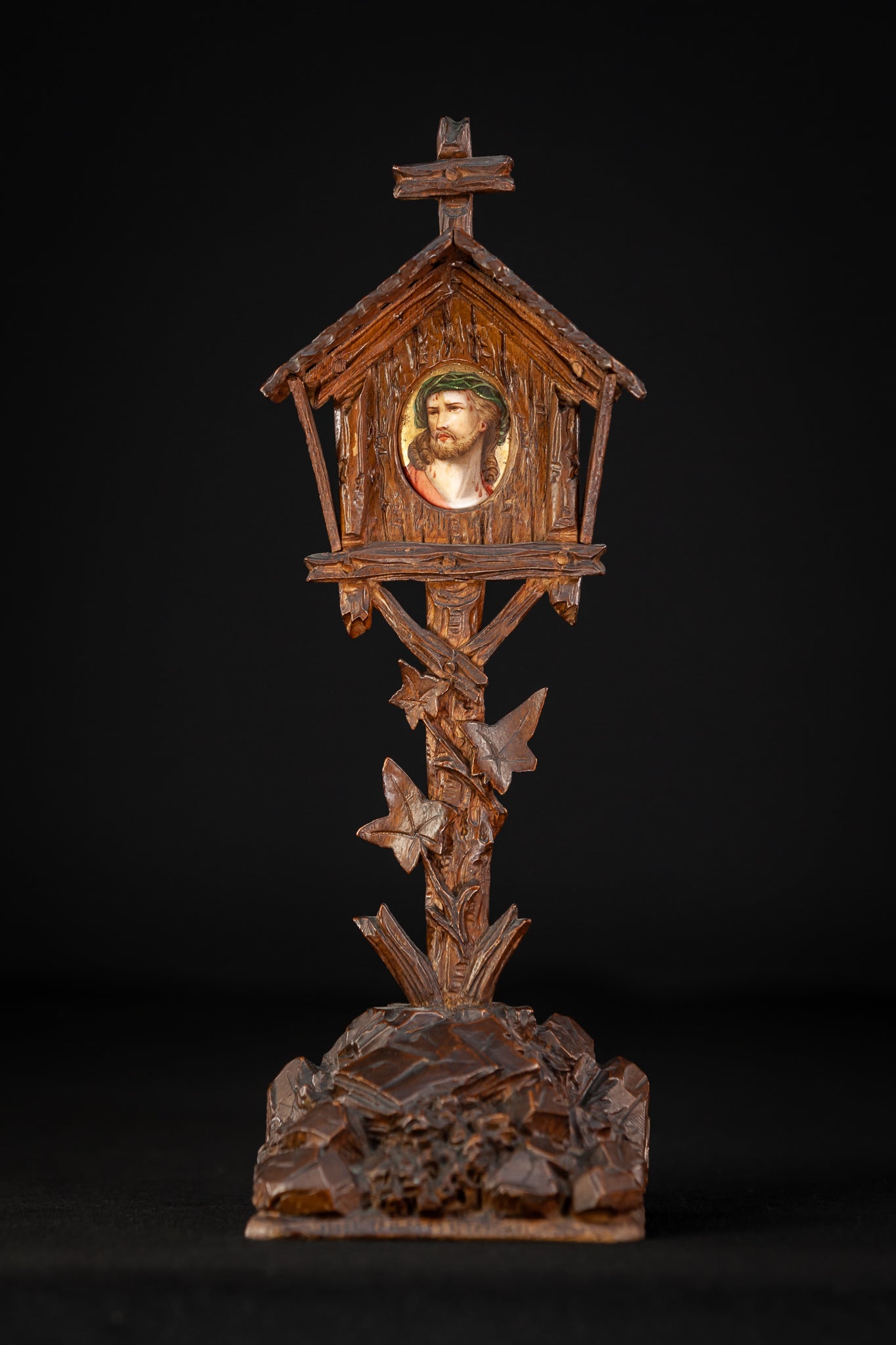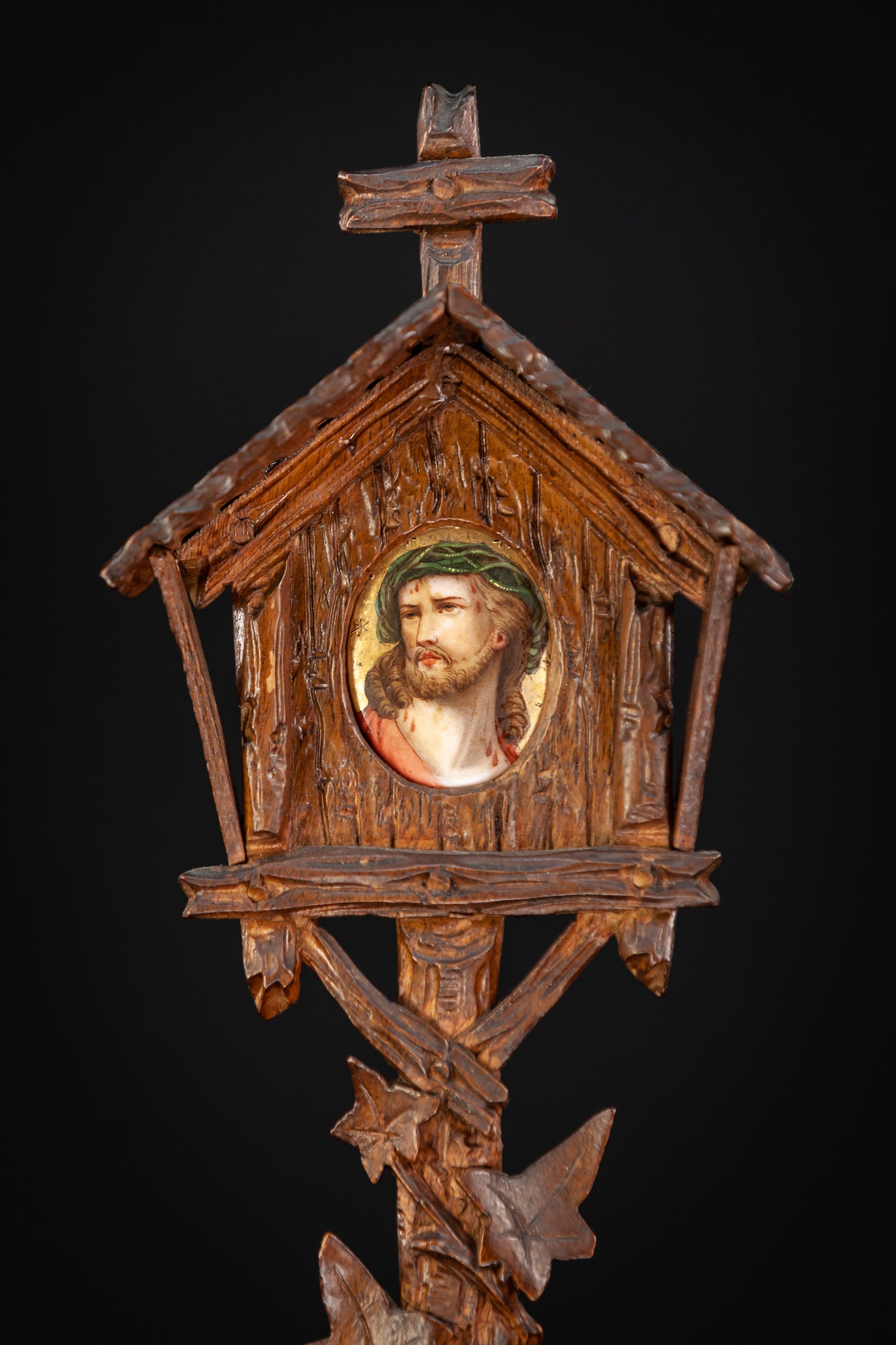 Ecce Homo Icon | Porcelain Painting 11"
A beautiful wooden shrine with wonderful porcelain painting depicting Ecce Homo - Man of Sorrow painting. Ecce Homo - "behold the man", latin words used by Pontius Pilate when he presents a scourged Jesus Christ, bound and crowned with thorns to a hostile crowd shortly before his Crucifixion. Great carving workmanship on this shrine with large amounts of details and wonderful porcelain painting of the Christ from the famous wood carving region
Oberammergau. Dating back to the period of the early 1900´s.

General: The overall dimensions are height 11 inches (28 cm), width is 3.9 inches (10 cm), depth 3.2 inches (8 cm), dimension of the Christ porcelain painting are height 1.6 inches (4 cm), width 1.4 inches (3.5 cm).

Condition: The icon is in very good condition with no damage besides age related wear .......... please see enclosed images as a part of the condition description.