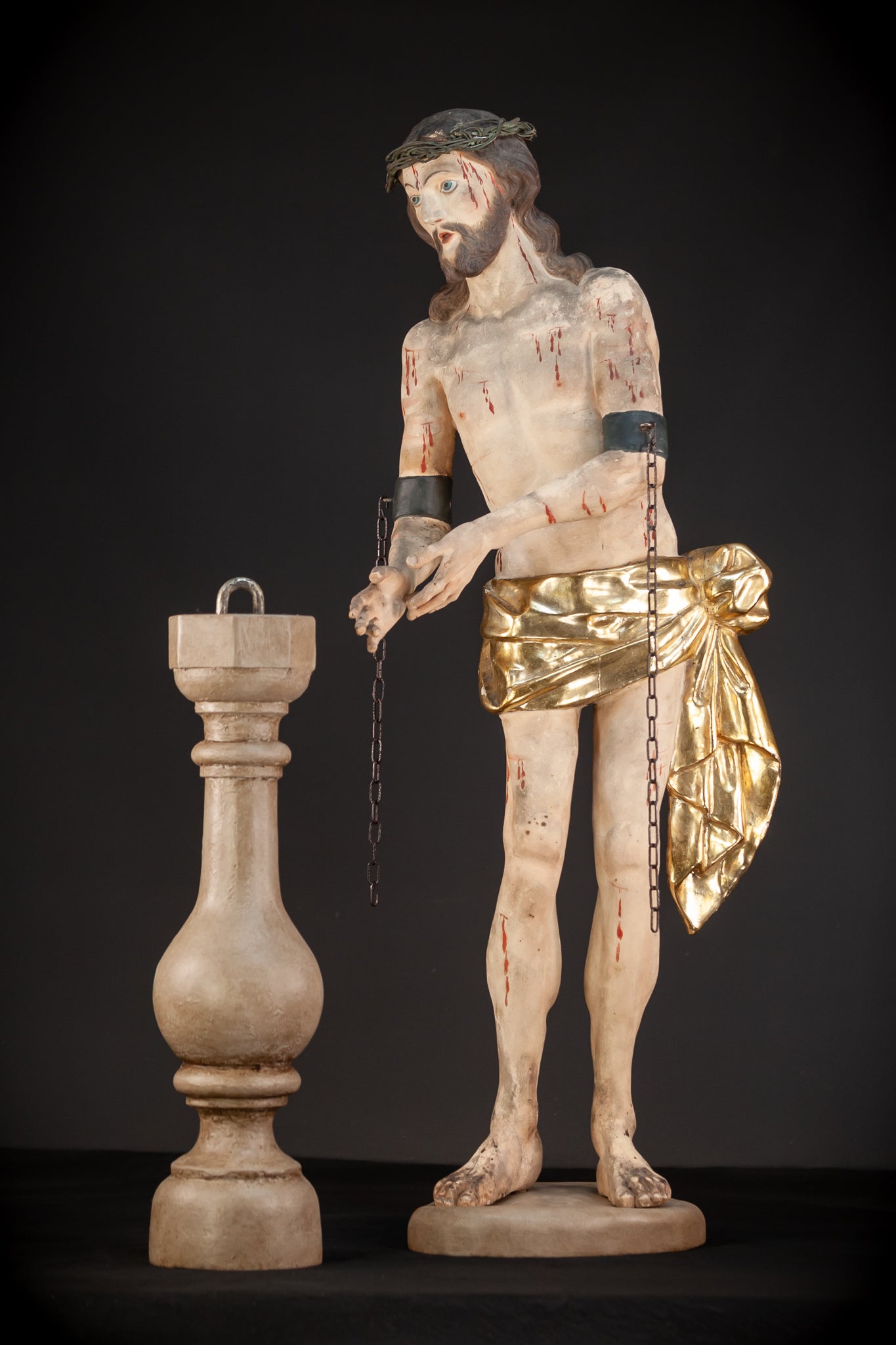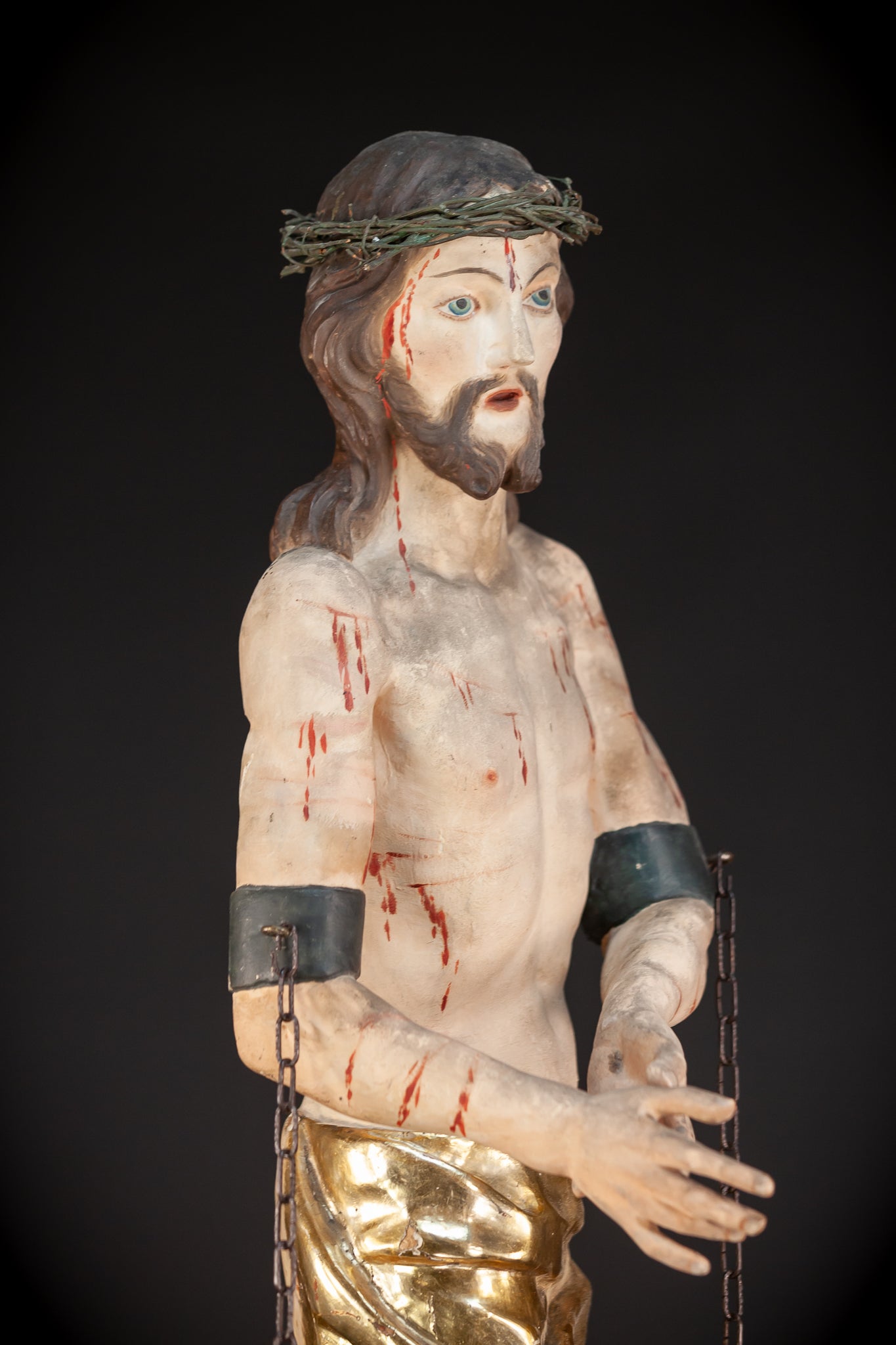 Flagellation of Christ Wooden Sculpture | 1600s / 1700s Antique | 36.6" / 93 cm
Extremely RARE, large and beautiful French antique (17th /18th century) wooden sculpture depicting the Flagellation of Christ by the Romans during his Passion. Christ standing scourged and bound to the column. The sculpture consists of the Jesus statue, the base and the Column (the base and the column are later replacements). Dates back to the period of the 1600s / 1700s.

General: The overall height is 36.6 inches (93 cm). The overall dimensions of the Christ sculpture without base are a height of 35.4 inches (90 cm), a width of 15.4 inches (39 cm) and a depth of 7.5 inches (19 cm). The Column height of 21.5 inches (54.5 cm). The weight of Jesus is 14.3 pounds (6.5 kg) and the weight of the column is 6 pounds (2.7 kg).

Condition: The statue is in good condition with no damage besides age-related wear ........ please see also enclosed images as a part of the condition description.