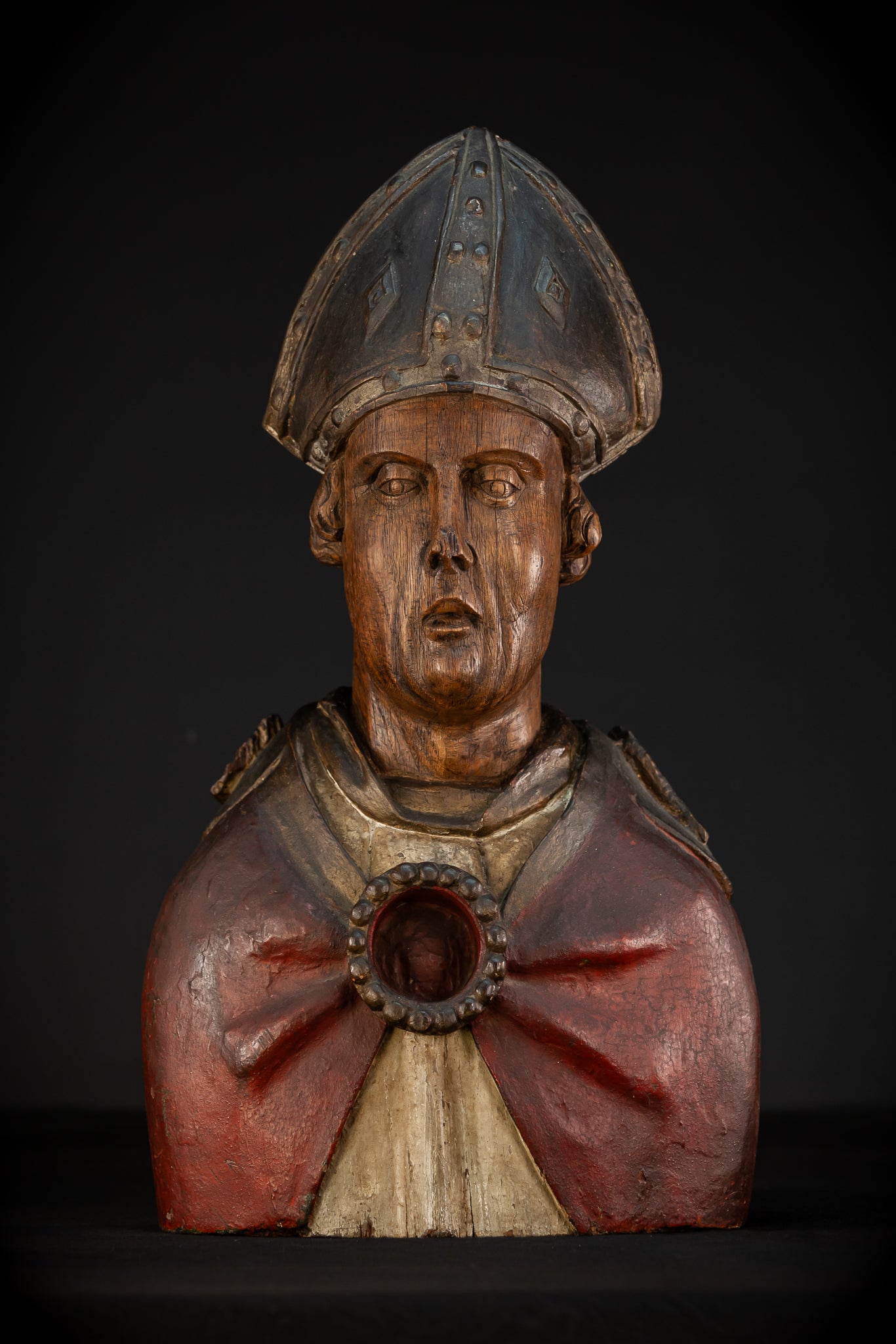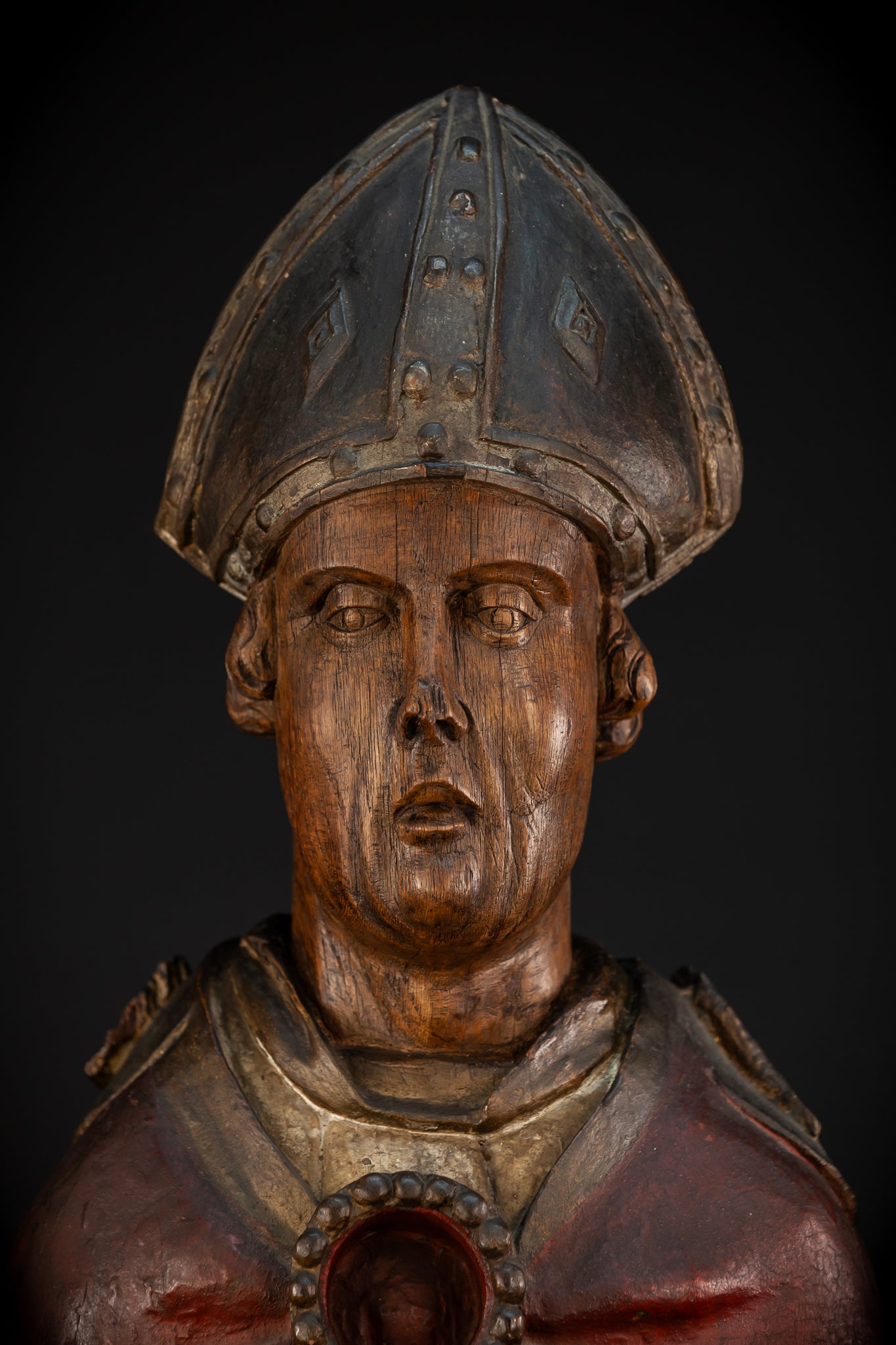 Saint Adalbert of Prague Antique Reliqary | St Vojtech Relic Holder | 1600s Antique 22" / 56 cm
A RARE, large and stunning antique - 17th century wooden reliquary (relic holder) sculpture depicting Saint Adalbert / St Vojtech, Bishop and Martyr. The reliquary sculpture dates back to the late 1600s.

General: The overall dimensions of the sculpture are a height of 22 inches (56 cm), a width of 12.2 inches (31 cm), a depth of 7.1 inches (18 cm) and the relic is 2.2 inches x 2 inches (5.5 cm x 5 cm) wide. The weight is 16.1 pounds (7.3 kg).

Condition: The statue is in good condition with no damage besides age-related wear - please see the​ enclosed images as a part of the condition description.