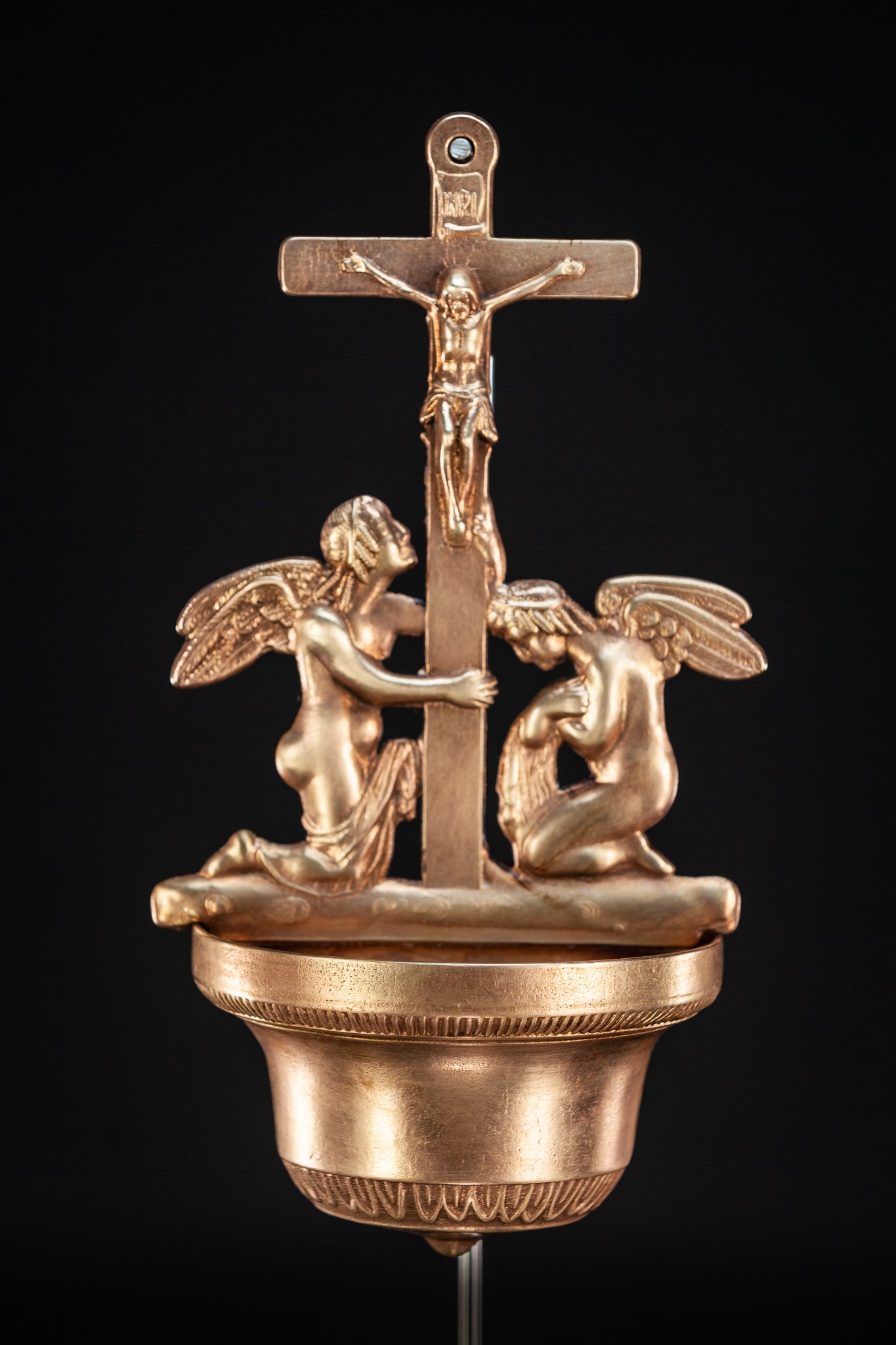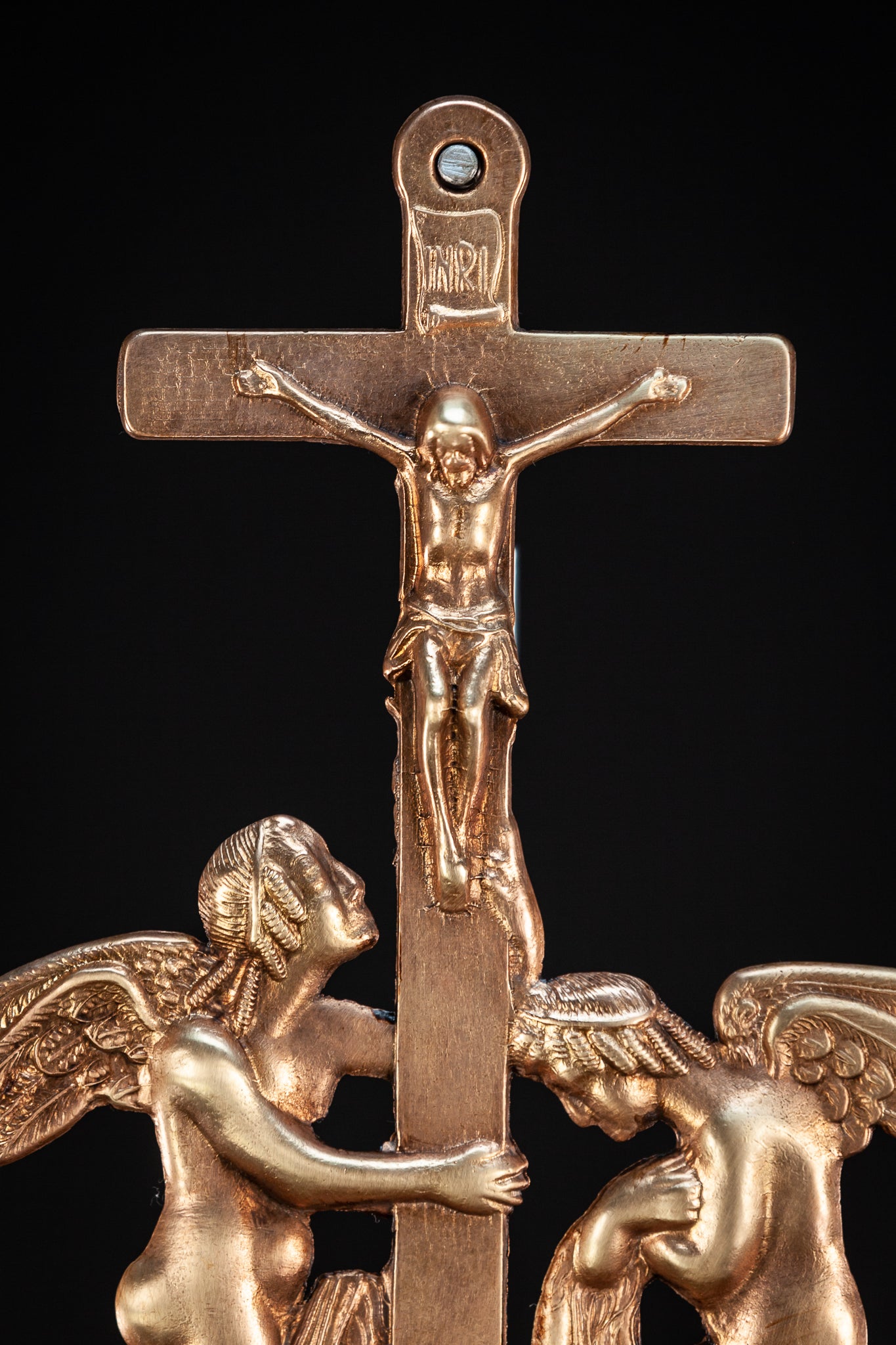 Holy Water Font | 12.4"
A beautiful antique Holy Water Font featuring a pair of winged angels under the crucifix. Dating to the period of the early to mid 1900's.

General: The dimensions are height 12.4 inches (31.5cm), width is 6.5 inches (16.5cm), depth is 2.8 inches (7cm), weight is 1.5 pounds (0.7 kg).

Condition: The water font is in good condition with no damage besides age appropriate wear ........ please see also enclosed i ages as part of the item description.