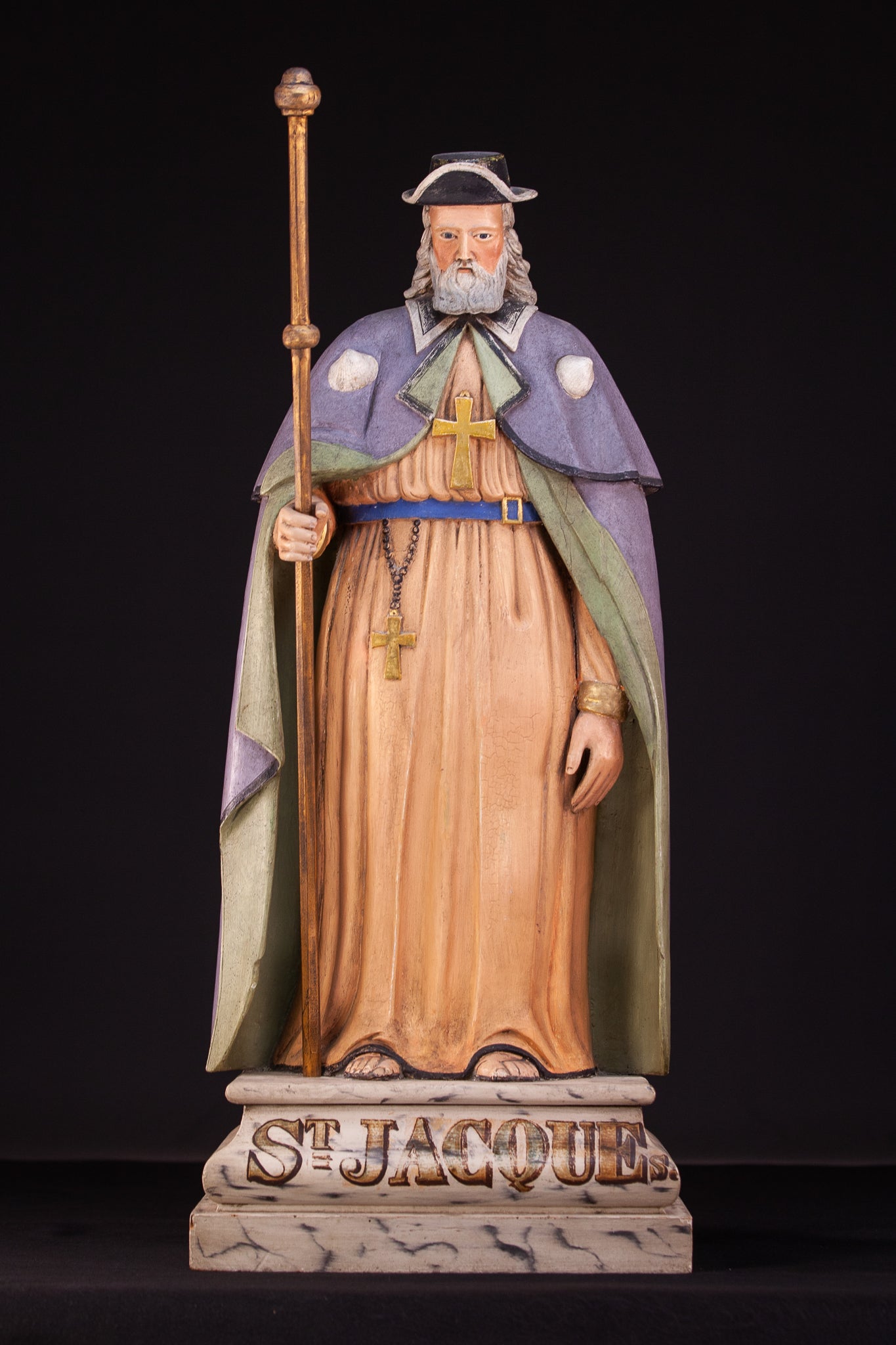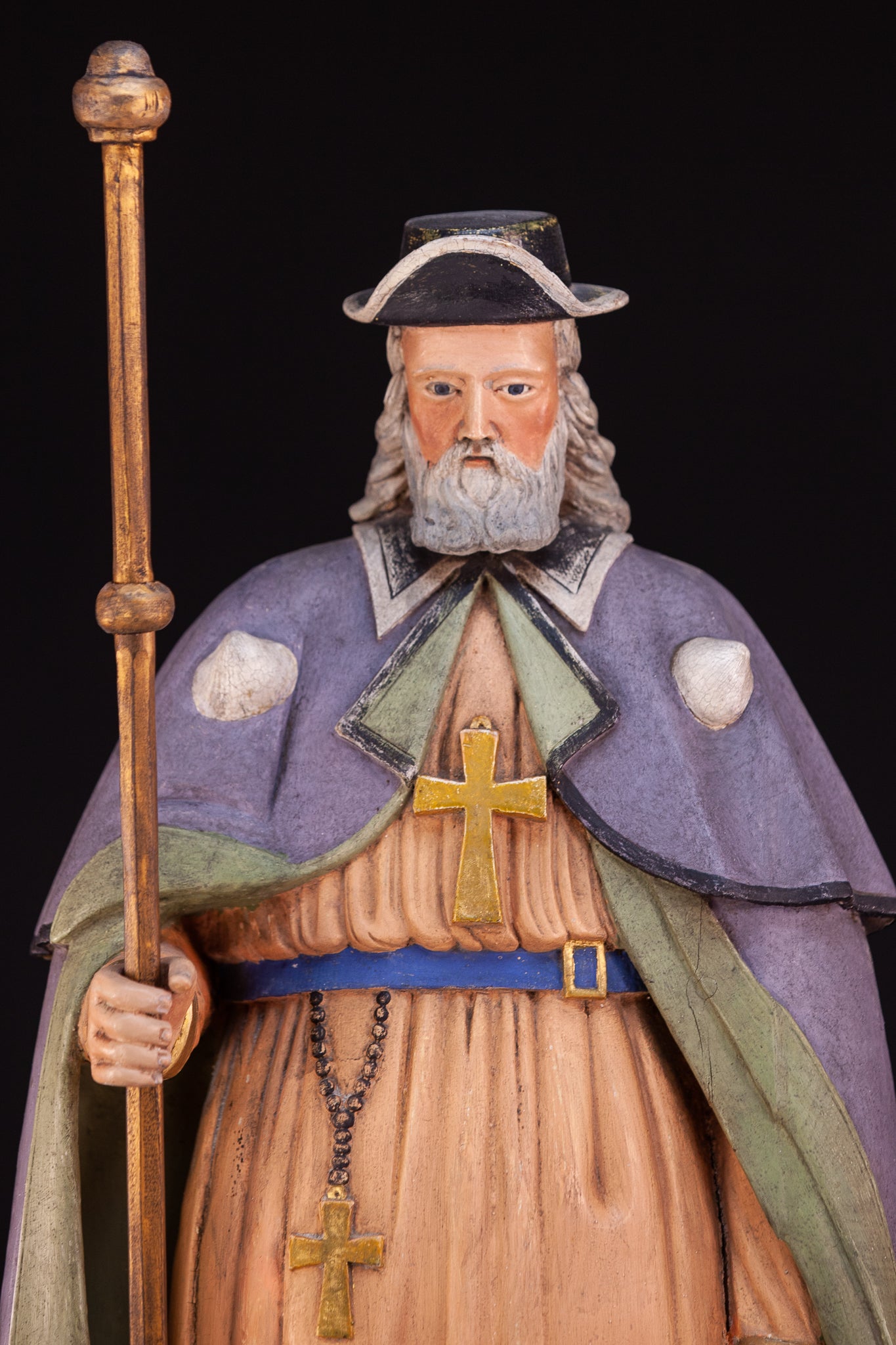 St James the Great / St Jacob 1800s Statue 30" / 76.5 cm
​A RARE French amtique 19th-century wooden sculpture depicting Saint James (French - St Jacques), also know as St Jacob, son of Zebedee, St James the Greater the Great. One of the Apostles of Jesus, the first apostle to be martyred. The statue comes from a monastery in Northern France and dates back to the mid to late 1800s.

General: The overall dimensions are height 30 inches (76.5 cm), the weight statue 29 inches (74 cm) and width is 12.6 inches (32 cm). The depth of the base is 8.3 inches (21 cm), weight is 20.9 pounds (9.5 kg).

Condition: The statue is in very good condition with no damage besides age-appropriate wear ....... please see photos for condition as 1 picture is worth 1000 words. Please ask for more photos if interested.