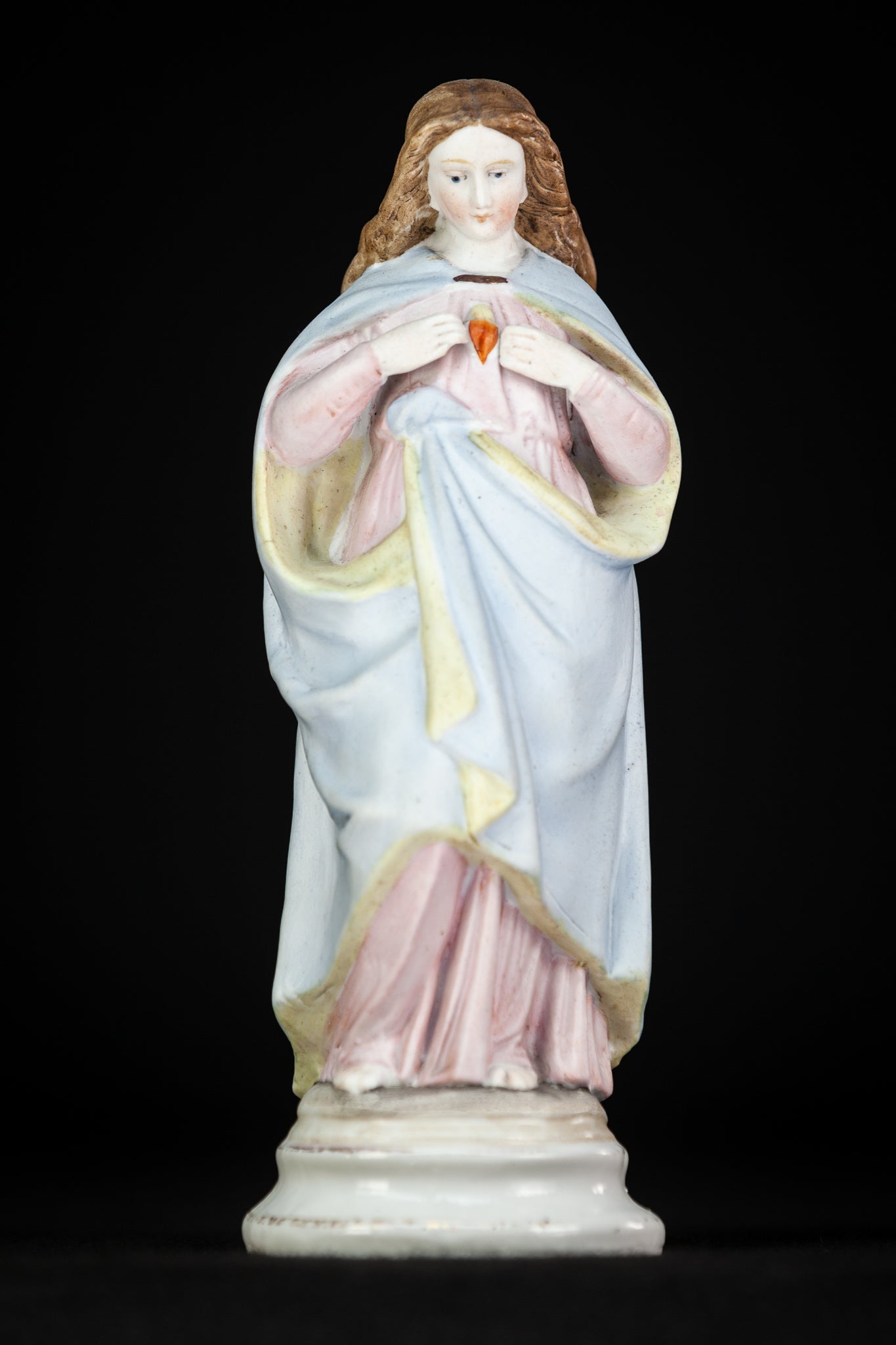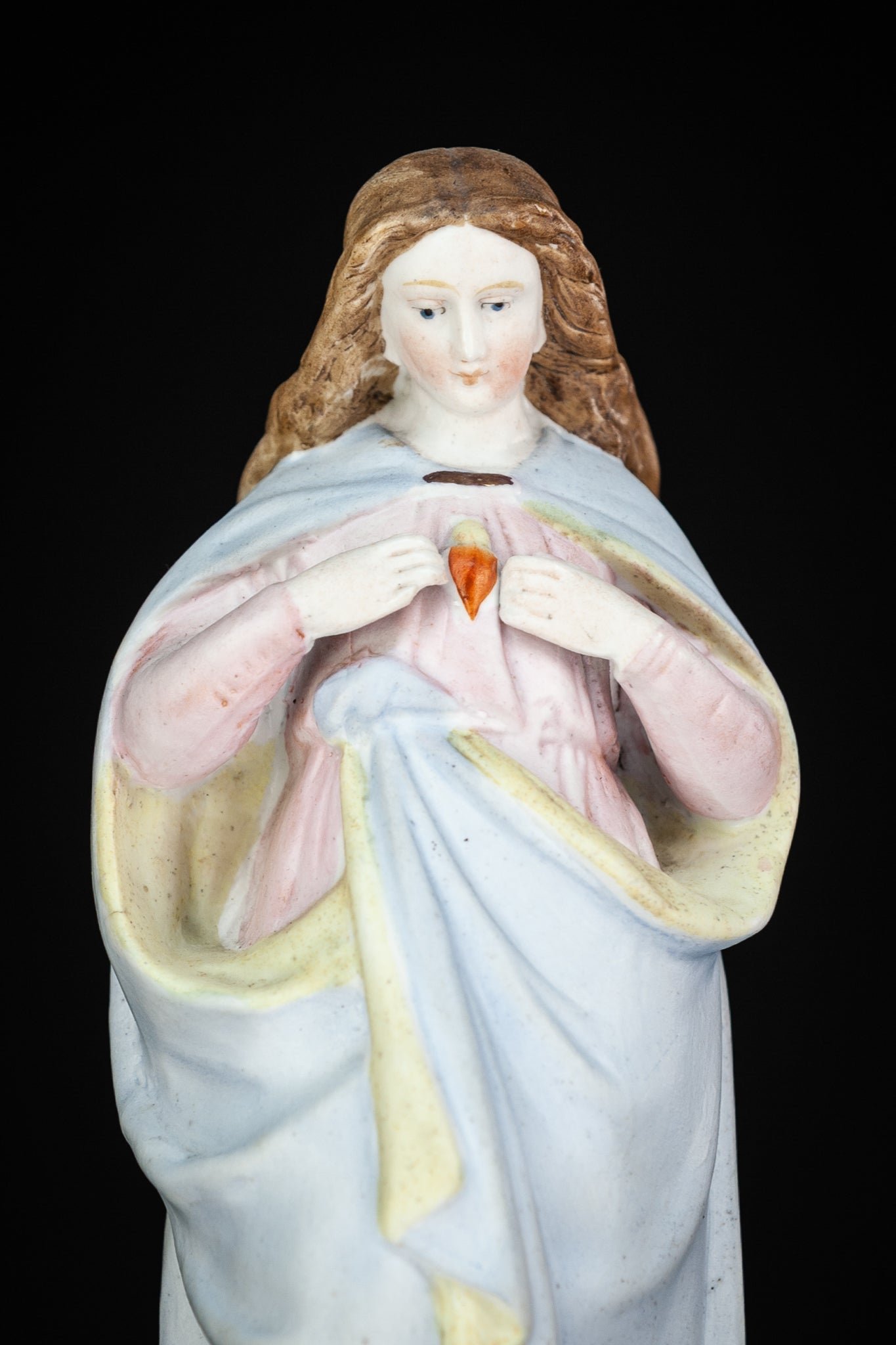 Virgin Mary Statue | Antique Porcelain Madonna | 9"
A beautiful French antique porcelain statue depicting the Immaculate Heart of The Blessed Virgin Mary. Coming from a convent in Northern France. This statue has a pair of Sacred Heart of Jesus. Dating back to the period of the mid to late 1800s.

General: The overall dimensions are height 8.9 inches (22.5 cm), width is 3.5 inches (9 cm), depth is 2.6 inches (6.5 cm), weight is 1.8 pounds (0.8 kg).

Condition: The statue is in good condition with no damage only age related wear ​........ please see also enclosed images as a part of the condition description.