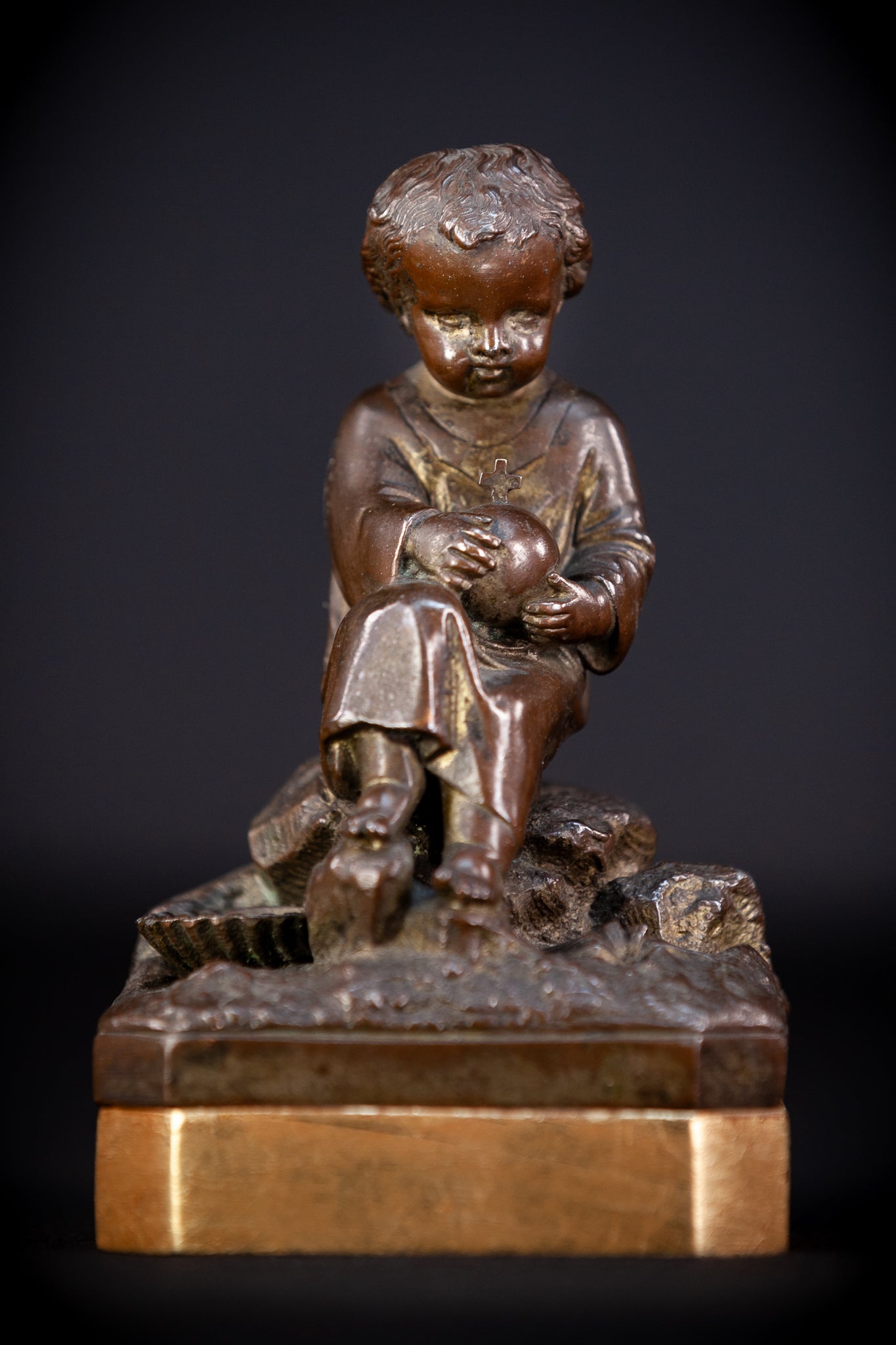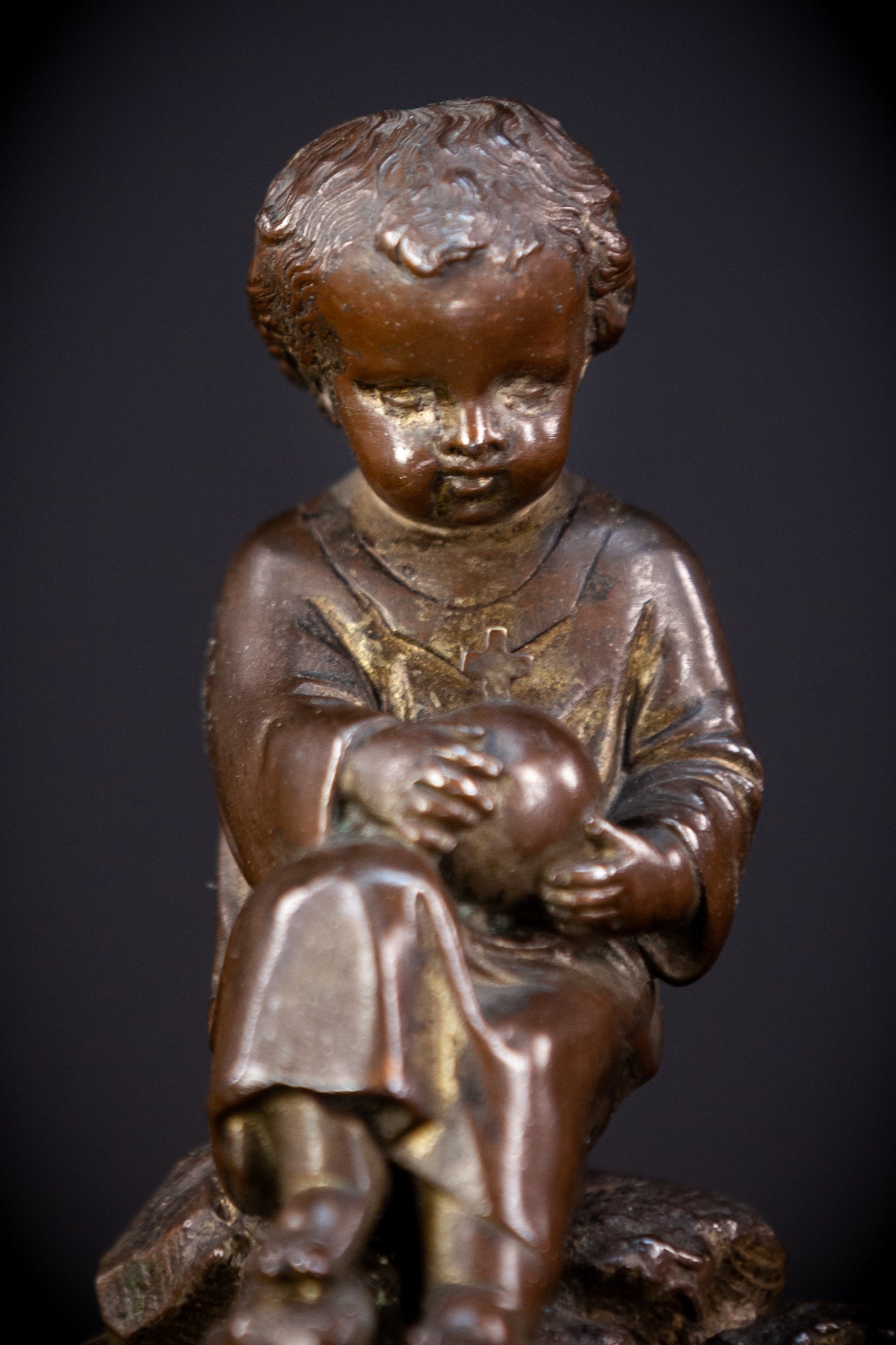 Child Jesus Antique Statue | Bronzed Metal Figure 6.1"
A beautiful French brozed metal statue depicting Child Jesus holding the Globus Cruciger (the orb and cross) set on a gilded wooden base. It dates back to the period of the early to mid 1900s.

General: The overall dimensions are height 6.1 inches (15.5cm), width 3.7 inches (9.5 cm), depth is 2.8 inches (7cm).

Condition: Condition: In good condition with no damage besides age appropriate wear - please see enclosed images.