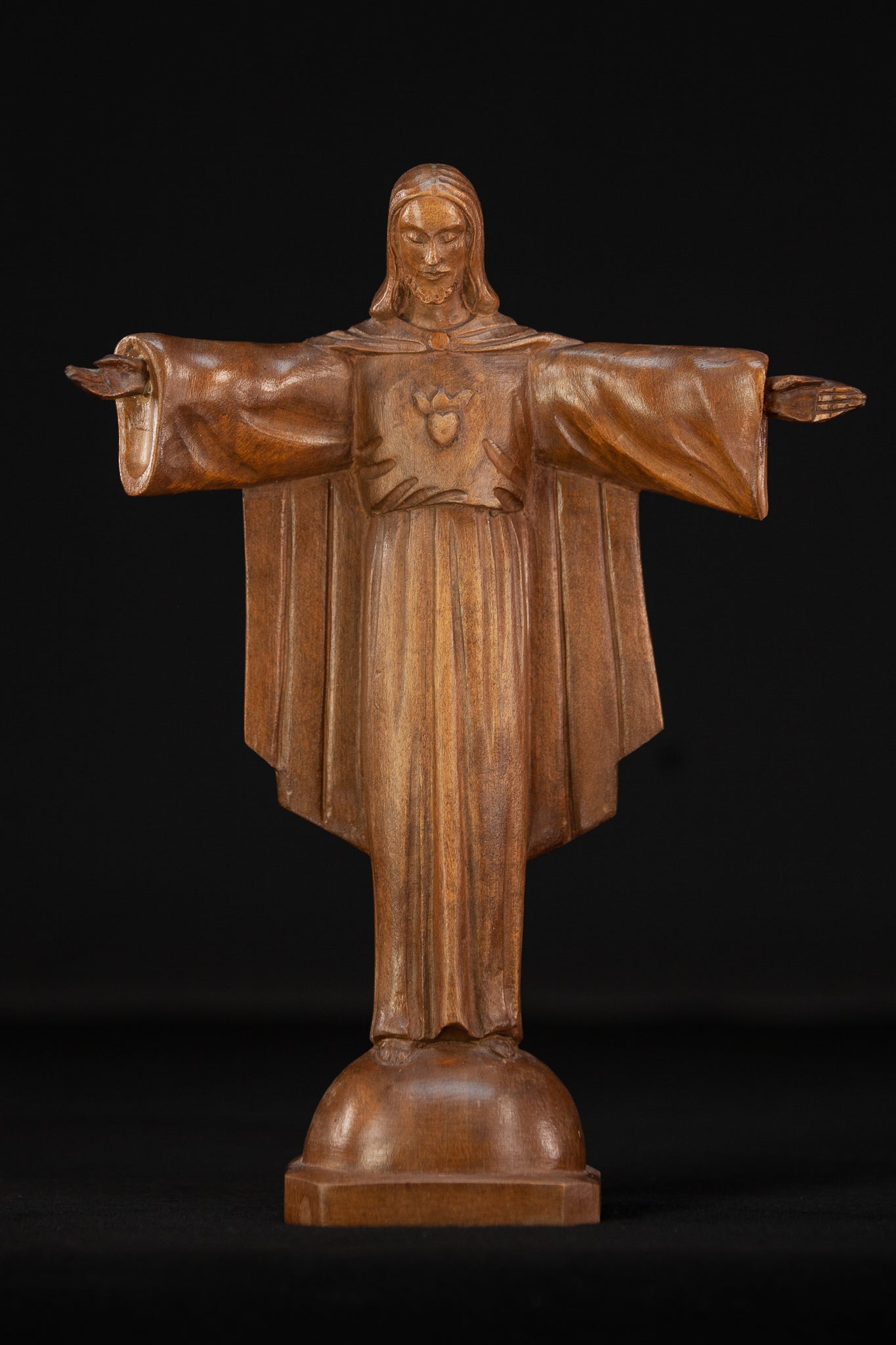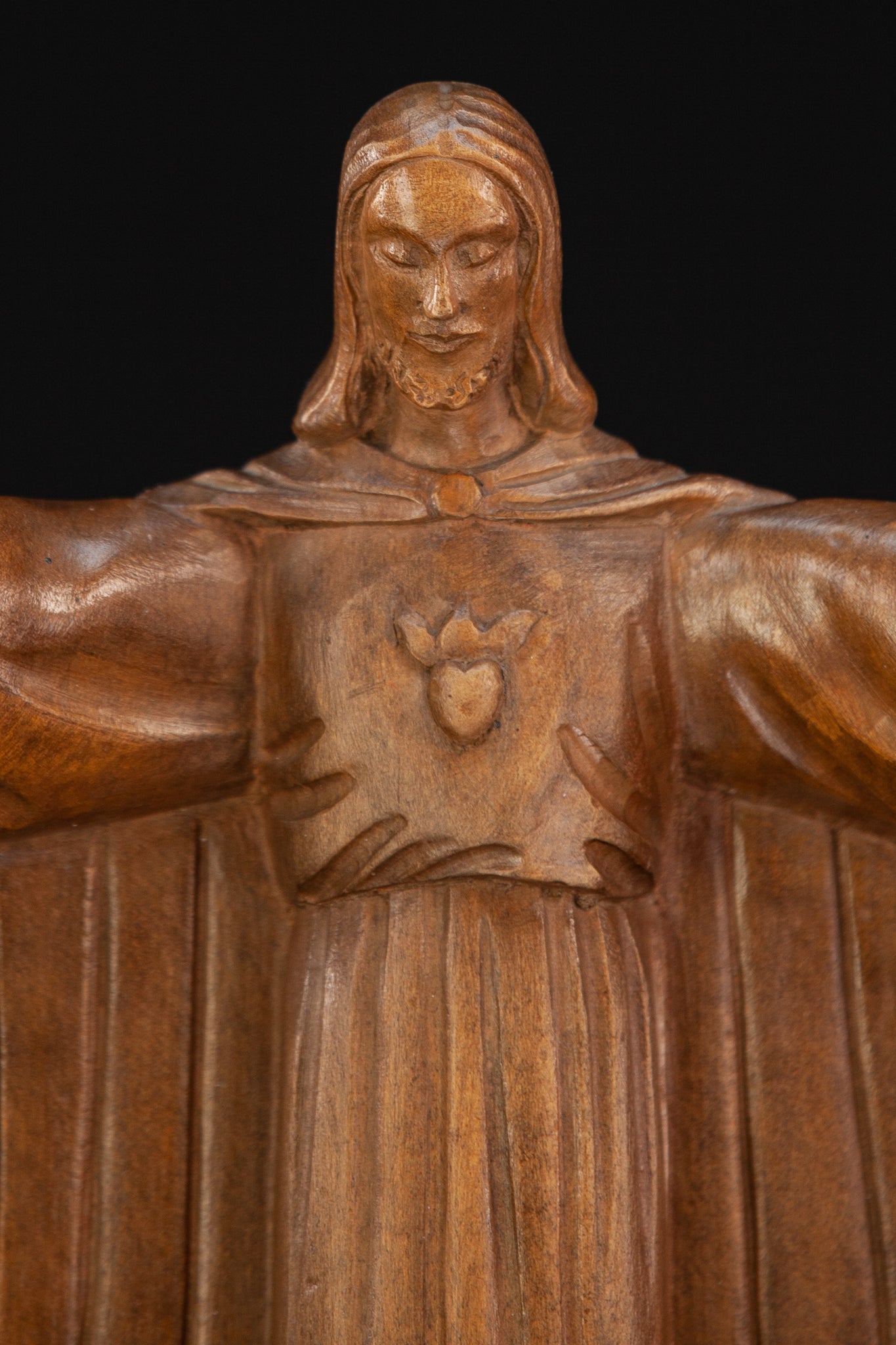 Jesus Sculpture | Wooden Statue | 11.2"
A beautiful wooden sculpture depicting the Sacred Heart of Jesus. Great carving workmanship with large amounts of detail and serene facial expression. Dates back to the period of the early 1900s.

General:The overall dimensions are height 11.2 inches (28.5 cm), width 8.3 inches (21 cm) and the depth is 2.6 inches (6.5 cm), the base 3.3 inches (8.5 cm), width 2.6 inches (6.5 cm).

Condition: The statue is in good antique condition with no damage only age appropriate wear ............. please see photos for condition as 1 picture is worth 1000 words.